Taxis and ride-hailing services embrace integration in wake of pandemic
Share - WeChat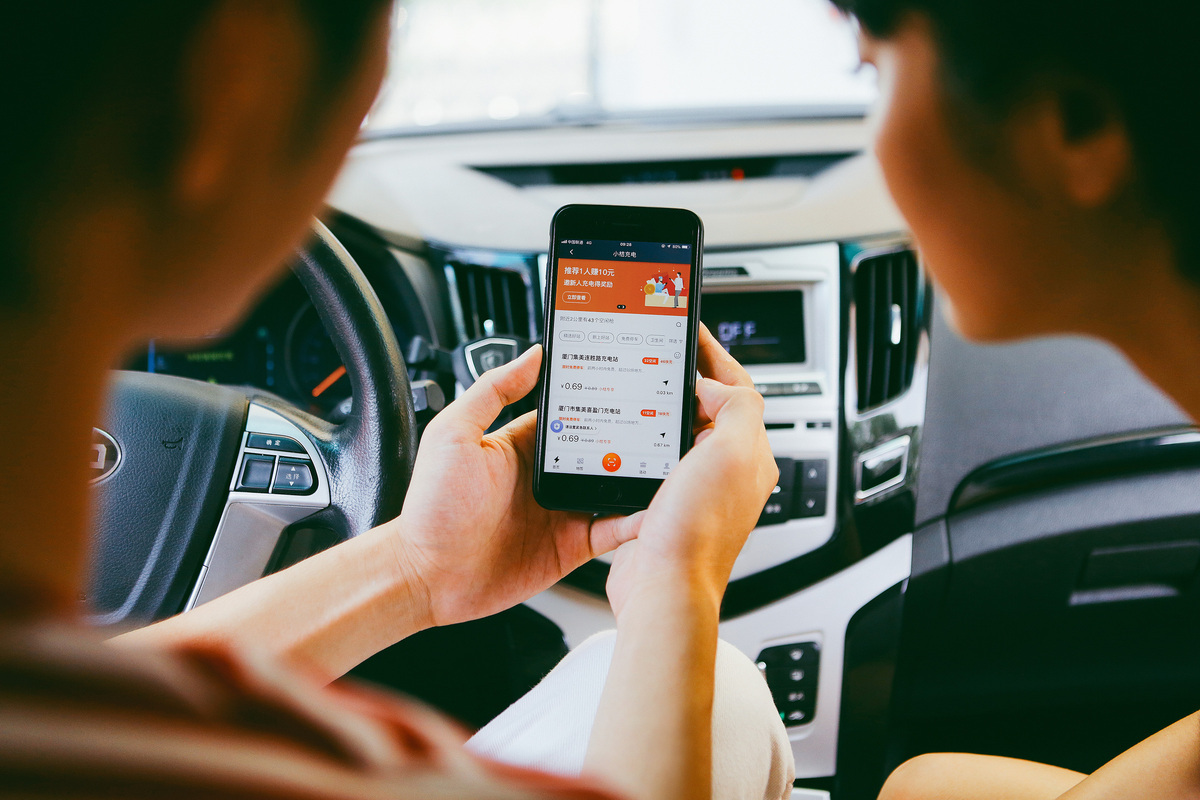 Traditional taxis and online ride-hailing services have embraced the need for integrated development after taking a battering from the COVID-19 pandemic, government official, experts and business insiders said.
Meng Qiu, an official from the Ministry of Transport, said it has been encouraging integrated development of taxis and ride-hailing in recent years through industry reforms such as adjustments to taxi fares and regulations governing ride-hailing.
The ministry will create a fair market environment and boost sustainable development of the industry, she told a forum in taxi and ride-hailing integration in Beijing on Monday.
After the emergence of online ride-hailing services in 2012, the decades-old habit of hailing a taxi in the street began to change forever. Conflicts between taxi drivers and the drivers of hailed car were seen across China, especially when the new service began to boom in 2015.
In recent years, with an increasing number of people ordering taxi services through online apps, more taxi drivers and companies have cooperated with ride-hailing platforms to respond to customers' needs and expand business opportunities.
The pandemic has given that integration a push, with more taxi drivers picking up customers via ride-hailing services, according to a report published on Monday by transport consultancy Urban Think-do Tank Institute and Chinese ride-hailing giant Didi's taxi department.
The report said that before the pandemic, about 15 percent of taxis were booked on ride-hailing platforms, but that jumped to 29 percent in February, when the pandemic began to spread.
Figures from the Ministry of Transport show there were 1.39 million taxis in China last year and they made nearly 34.8 billion trips, accounting for 27 percent of urban passenger traffic volume. The country has issued 1.04 million permits for hailed cars.
By September, half of the 36 most important cities in the country had more hailed cars than traditional taxis, the ministry said.
Yu Mingyuan, director of the highway development research center at the ministry's Highway Research Institute, said there are a number of hurdles to integrated development.
On the one hand, traditional cabs need to be upgraded through things such as pricing reform and improvements to service quality. On the other hand, regulation of hailed cars is needed to prevent safety hazards, Yu said.
The ministry and the National Development and Reform Commission issued a guideline designed to deepen road transport fare reform in November, urging local governments to make taxi fares more flexible.
Pilot schemes had already been carried out in places like Zhejiang and Fujian provinces. In 2018, Zhejiang set two prices for taxis, with government setting a basic fare and adjustments allowed based on market needs, with one example giving taxi drivers the freedom to charge more than the metered fare at peak times.
Didi aims to use technology such as big data and artificial intelligence to create a more effective service for both taxi drivers and passengers to reach a win-win situation, Shi Donghai, head of its taxi department.
The company spent 100 million yuan ($14.82 million) last month in a cab fare compensation scheme and plans to match that this month.
It offers promotional fares to taxi passengers who arrange a ride through its app and pay by mobile payment. The fare deduction varies depending on factors such as the distance and time of the journey, and it compensates the taxi driver for the difference.
Shi said that in three years from September, the company plans to spend 1 billion yuan to encourage customers to order taxis via the platform, which has that facility.
Wu Jingran, general manager of Beijing Yinshan Cab Company, said the pandemic had lasted for a long time and had greatly changed people's taxi ordering habits.
Taxi orders at airports, train stations and hotels — a main source of fares before the pandemic — dropped to zero in the three to four months after it began to spread, Wu said, adding that people were more likely to order ride-hailing services online now.
He said integration is the way forward for the development of taxi services. As the head of a traditional taxi company, he said he used to be confused by ride-hailing services and did not understand them, but he now accepts and cooperates with them.
Wang Tao, head of Fuyang Mali taxi company in Hangzhou, Zhejiang province, said traditional taxi companies should expand into broader areas to seek more opportunities, such as cooperating with logistics companies.