Spending over holiday helps boost economy
Share - WeChat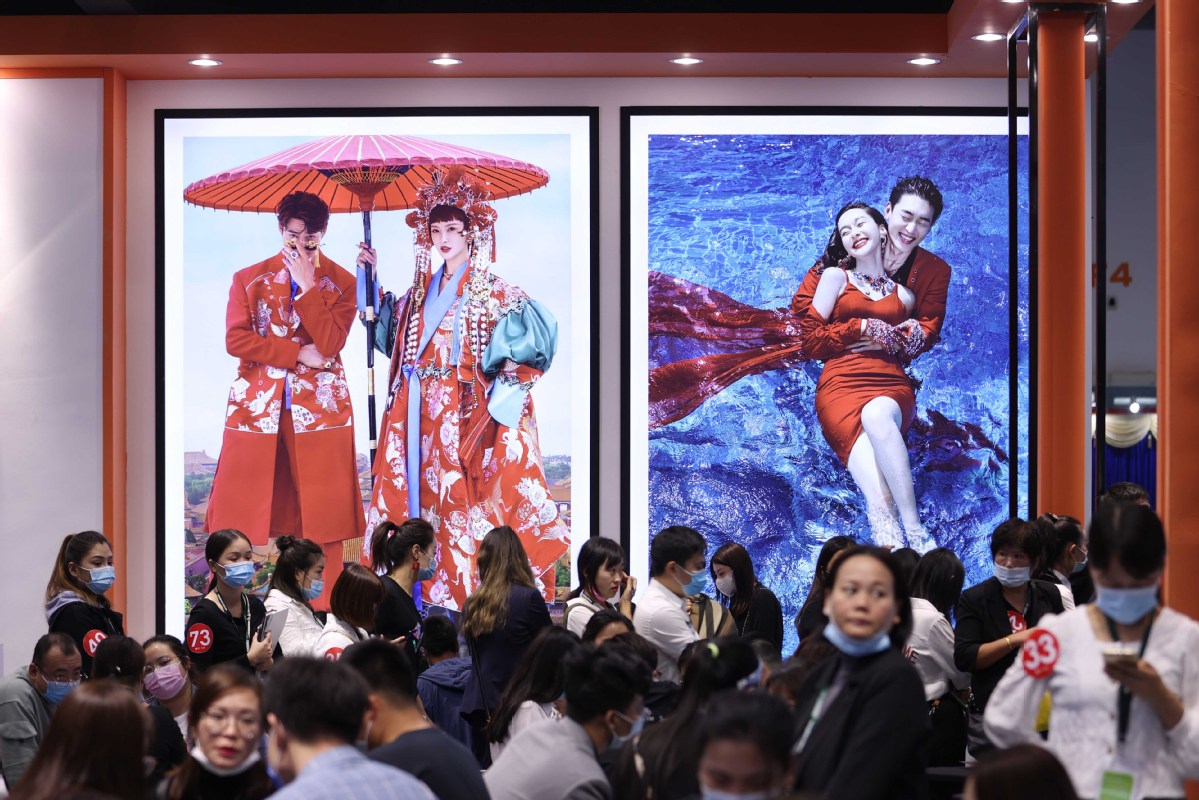 Confidence in China's economic recovery and a positive outlook on companies' profitability in the fourth quarter strengthened the bullish performance of the A-share market on Friday, which resumed trading after the eight-day holiday.
The benchmark Shanghai Composite Index gained 1.68 percent on Friday to close at 3272.08 points, while the Shenzhen Component Index climbed 2.96 percent to close at 13289.26 points. The technology-focused ChiNext index in Shenzhen increased 3.81 percent to close at 2672.93 points.
The Shanghai and Shenzhen bourses reported a combined trading volume of 711.3 billion yuan ($106 billion) on Friday, up 31.7 percent from the previous trading day. The net inflow of northbound capital-the trading volume from overseas investors using the stock connect program between Shanghai, Shenzhen and Hong Kong-topped over 11.2 billion yuan. Northbound capital reported a net outflow for one week before the National Day holiday.
Shanghai-based market tracker Wind Info said that A-share listed electrical companies reported the most robust average daily increase, 5.95 percent on Friday, followed by the 5.26 percent increase for materials companies and 4.31 percent for automobile companies.
Positive consumption data collected during the Golden Week holiday from Oct 1 to Thursday indicates the strong recovery momentum of China's economy after the COVID-19 epidemic, analysts from Guotai Junan Securities wrote in a note. Companies' profitability has been improving and so is people's propensity to spend.
The analysts said that indicates that the Shanghai Composite Index is likely to hit the 3500-point mark in the year's coming months. Investors may find opportunities in consumption-related and technology companies, they said.
On Friday, the Ministry of Commerce said sales revenue of key Chinese retailers and restaurants reached 1.6 trillion yuan between Oct 1 and Thursday, with income from daily sales up 4.9 percent year-on-year.
A total of 609 A-share companies had released their third quarter earnings preannouncements by Thursday, among which 262 forecast positive growth. Among those companies, 88 said their net income doubled in the third quarter while 30 saw net income grow by 300 percent.
Xun Yugen, chief strategist of Haitong Securities, said that the main board's performance has been improving since COVID-19 became controlled. With signs of economic recovery, securities firms, banks and property developers, which have been undervalued, are expected to be pursued by capital in the fourth quarter, Xun said.
Yang Delong, executive general manager of Shenzhen-based First Seafront Fund, said that A shares underwent continuous adjustment in September.
Prices of baijiu liquor, pharmaceutical and food and beverage companies shed 20 percent to 30 percent on average in September. Technology companies saw their prices slump more significantly as the United States has announced its intention to restrict computer chip exports.
As a result, there is still room for prices to rally in the fourth quarter, Yang said.
Given that the turnaround in major economic indicators in September reflects China's rapid economic recovery with the pandemic under control, institutional investors-especially overseas investors-have their eyes on undervalued cyclical industries.
The inflow of northbound capital in the third quarter is a likely prelude to price increases among cyclical companies, Yang said.