Fintech firm Lufax files for US float
Share - WeChat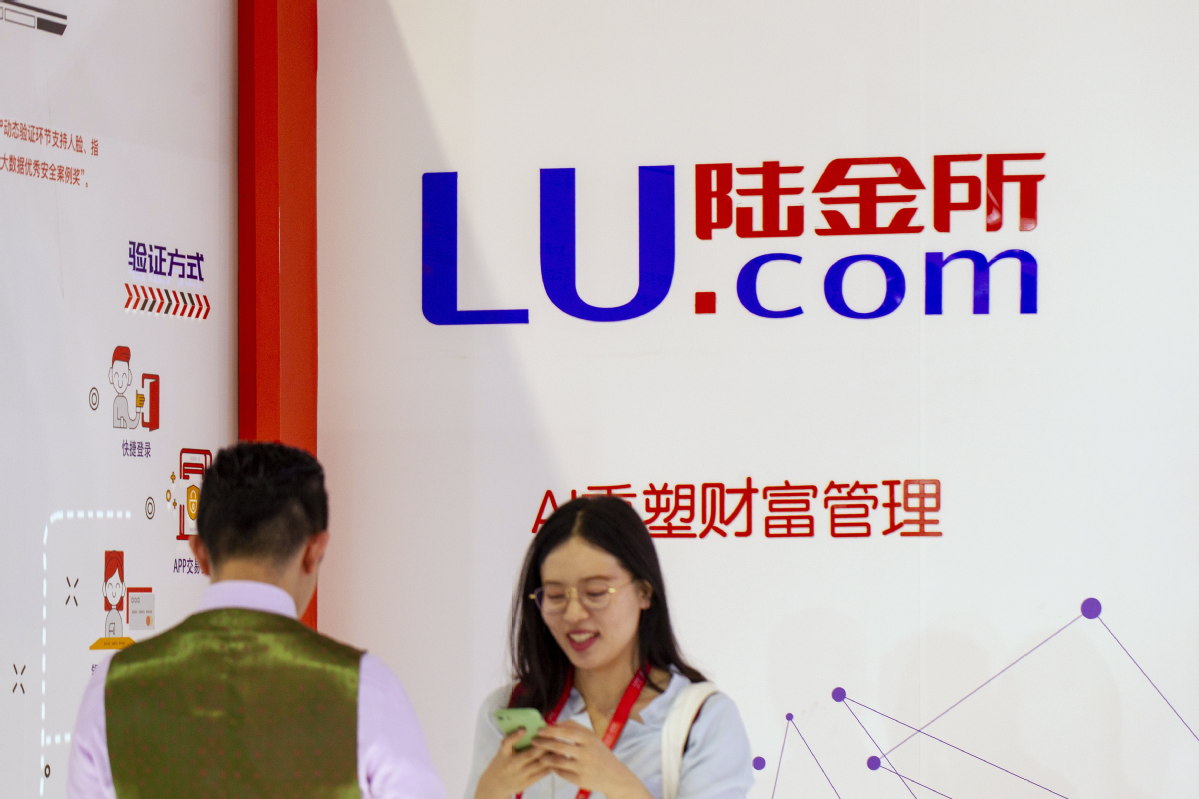 Lufax Holding Ltd, one of China's biggest wealth management platforms, on Wednesday filed to list its shares on the New York Stock Exchange, making it the third Chinese fintech firm to seek funds from the capital market this year.
Though Lufax did not disclose any fundraising details, it said it would use the funds for technology research and development, construction of infrastructure, technology acquisition or mergers, as well as global expansion.
According to available public information, Lufax completed its series C financing in December 2019, which amounted to $1.41 billion. Industry experts estimate that the company's valuation should have reached $39.4 billion after the series C funding round.
Lufax was established in 2011 as an online investment and financing platform under insurance giant Ping An Group. Ping An has a 42.3 percent stake in Lufax at present, according to public information. The insurer supports Lufax in financial services, product distribution, value-added services, user acquisition, licenses and technologies. The company has also been able to tap the 210 million customers of Ping An, a large number of whom are small business owners, middle-income people and affluent investors.
Ping An Group saw its share prices rise by 0.38 percent to HK$80.3($10.4) on Thursday at the Hong Kong bourse. Its shares on the Shanghai bourse will resume trading on Friday after the eight-day national holiday.
While peer-to-peer lending used to be the mainstay of its business, Lufax has been actively diversifying its activities recently. Online lending valued at 336.4 billion yuan ($49.5 billion) in 2017 accounted for 72.9 percent of the company's total wealth management business. However, the ratio fell to 12.8 percent during the first six months of this year.
By seeking closer cooperation with institutions, Lufax has enriched its product portfolio by rolling out more mutual fund, insurance, asset management, trust and private equity products. The value of the above products has grown from 125.3 billion yuan in 2017 to 326.9 billion yuan by the end of last year.
Lufax reported income of 27.8 billion yuan, 40.5 billion yuan and 47.8 billion yuan respectively from 2017 to 2019, with the compound average growth rate reaching 31.1 percent.
Xie Yonglin, Ping An's president and joint CEO, said at the Lujiazui Forum in June that Lufax has been defined as a fintech company, which will offer wealth management services to more clients and provide financing to small and medium-sized enterprises.
Data from market consultancy Oliver Wyman showed the total assets managed by Lufax reached 378.3 billion yuan by the end of September, which is the third largest among all nonconventional Chinese financial service providers.
In early July, e-commerce platform JD's fintech arm, Jingdong Digits Technology Holding Co Ltd, filed to float on the STAR Market of the Shanghai Stock Exchange, planning to raise about 20 billion yuan. Ant Group, which operates the digital payment platform Alipay, announced in late July its plan for dual listing in Hong Kong and Shanghai.
Unlike Jingdong Digits and Ant Group that specialize in network traffic, scenarios and technology application, Lufax focuses on middle income and affluent investors, providing larger-value credit and wealth management services.