Youthful contestants show skills at English
Share - WeChat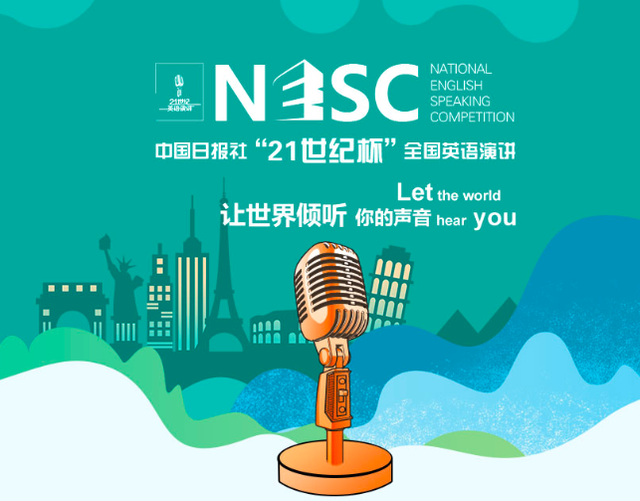 The China Daily "21st Century Cup" International English Speaking Competition ended in Guangzhou, Guangdong province, on Wednesday after three days of contestants demonstrating their talent in speaking English and exchanging views on fighting COVID-19, and building a community of shared future.
Zeng Kailai, of China Foreign Affairs University, and Liu Zipei, of Beijing Foreign Studies University, respectively won the titles in the College and Youth categories.
Wang Xinyi, a student from Nanjing Foreign Language School, said she thanked her mother after she was named the champion of the Senior High School Category.
"It was my mother's accompaniment that has helped me be crowned," Wang said at the awards ceremony at the Guangzhou Baiyun International Convention Center, located at the foot of Baiyun Mountain, a famous scenic site in Guangzhou.
Wen Liu, of the United States, was named champion of the Second Belt and Road Youth English Speaking Competition, which ended Tuesday, and Wu Bojin, of Zhejiang province, was first runner-up.
More than 1 million students applied to enter the contest. Ultimately, contestants from more than 20 countries participated in this year's competition, held online because of the COVID-19 pandemic.
Liu Weiling, deputy editor-in-chief of China Daily, said this year is a very special one in human history, as the coronavirus spreads in many countries and regions.
"But Chinese President Xi Jinping has pointed out that the theme of peace and development of the world has not changed, despite the spread of the COVID-19 pandemic," Liu said in her speech at the award ceremony.
"Many contestants have told their own anti-pandemic stories in their speeches and showed the youth's sense of mission and responsibility for building a modern socialist country and promoting the construction of a community of shared future, with their deep thought and rational expression," Liu said.
The young contestants from "one belt and one road" countries and regions have not only shared their understanding of a community of shared future, Liu said, but also have better interpreted, through their actions, the theme of this year's finals: "Our hearts always depend on each other, although we are separated by thousands of rivers and mountains".
Liu Baoyin, vice-president of VIPKid, an online education company, said the 21st Century Cup has become the most authoritative English public speaking event in China. VIPKid would like to join hands with China Daily and the 21st Century Cup to let the world hear more confident voices from young Chinese, she said.
At the awards ceremony, China Daily also set up the "21st Century Cup" English speaking team, which includes the top three winners from four groups: university, senior high school, junior high school and primary school.
After training, team members who meet the age requirements of the International Public Speaking Competition, held annually in London, will have the opportunity to represent China to demonstrate the talent and style of Chinese youth on the world stage.
Huang Qing, former deputy editor-in-chief of China Daily, passed the flag to the new "21st Century Cup" English speaking team at the ceremony.