New reforms needed to implement 'dual circulation' strategy: experts
Share - WeChat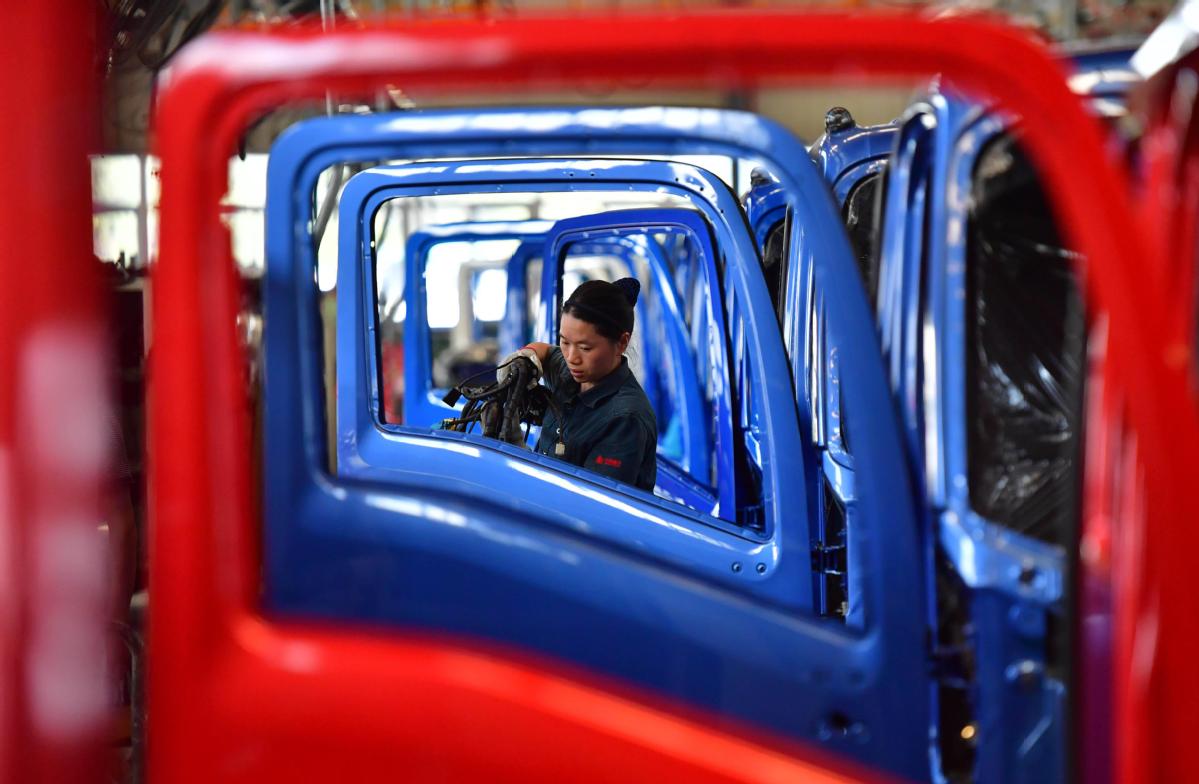 BEIJING -- China needs further reforms to boost the quality and efficiency of domestic circulation as it moves to establish a new development pattern featuring "dual circulation," experts said.
A new pattern of development must be forged on the basis of vigorous reform and high-level opening-up, and hurdles in domestic circulation must be removed, said Zhang Zhanbin, head of the School of Marxism at the Party School of the Communist Party of China Central Committee.
Floated in May, the new development pattern featuring dual circulation takes the domestic market as the mainstay and allows domestic and foreign markets to boost each other.
"Only by solving residents' consumption, income and living security needs can we give full play to the advantages of the domestic market in the process of building a new pattern," Zhang said.
Echoing Zhang's view, Wang Yiming, former deputy director of the Development Research Center of the State Council, called for the active deepening of reforms and establishing a high-standard market system to vitalize dual circulation.
China still has weak links in technology as well as its industrial and supply chains, while circulation in the financial sector and the real economy is not sufficiently smooth, said Wang.
Previous reform efforts have contributed to a rise in market players and an increasing ease of doing business. The country now has 132 million registered market entities, and it takes no more than five working days to open a business.
Last month, the State Council, China's cabinet, released a circular that listed business system reforms and introduced new measures. These measures include the adoption of fully online procedures to start a business, in order to further reduce the time required to establish an enterprise, improving the country's business environment and invigorating the market.
With a master plan issued for three new pilot free trade zones (FTZs) in Beijing, Hunan and Anhui, China now has 21 FTZs. A total of 260 institutional innovations adopted by the FTZs have been promoted across the country.
Wang said the country should further stimulate the creativity of scientists and engineers by giving them the ownerships or long-term use rights of their research results.
More efforts should be made to enhance the country's logistics system by cultivating a set of modern logistics companies, while continuing to ease market access and expand registration system reforms for the financial sector, said Wang.
He advised the construction of a high-level opening-up economic system, the advancement of FTZ reforms, and further protecting the legitimate rights and interests of foreign investors to enhance the country's business environment.
Zhang added that to build the new development pattern, supply-side structural reform should be deepened. That would include improving the property rights system and the market-oriented allocation of factors, as well as breaking through obstacles in all aspects of production, distribution, circulation and consumption.