Spring Airlines adds A321neo aircraft to fleet
Share - WeChat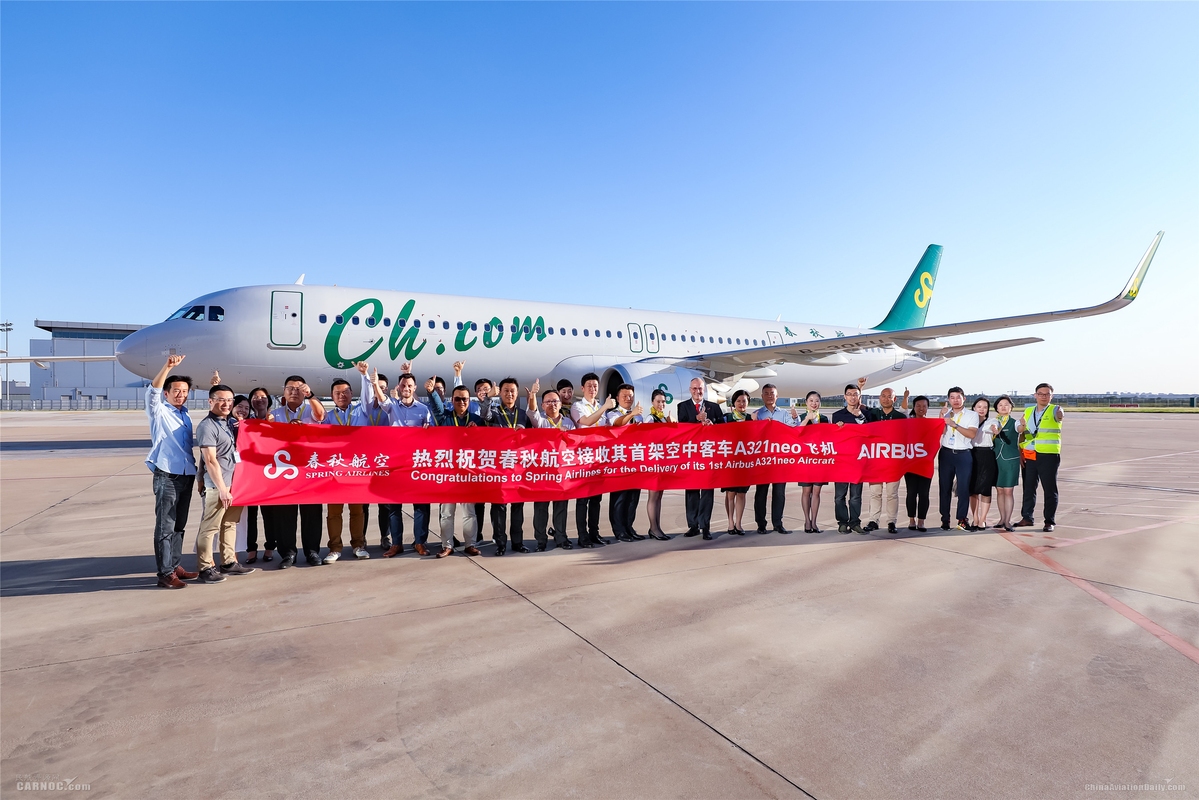 Shanghai-based Spring Airlines' new A321neo aircraft was put into operation in Tianjin on Sunday immediately after it was delivered.
"This is because we are confident of the Chinese aviation sector's development outlook, the potential demand for domestic air travel, the nation's continuous economic growth potential, and the integration of the Yangtze River Delta region," said Zhang Wu'an, vice-president of Spring Airlines, explaining why the carrier has continued to expand its fleet.
In light of the pandemic, Spring Airlines, China's largest private-owned carrier, shifted its focus from international flights to domestic ones this year. As of September, 52 additional domestic flights were added to meet the growing demand for internal travel, added Zhang.
The A321neo aircraft, which was final assembled in Hamburg, Germany and ferried to Tianjin in early September, was the first A321 delivered from the Airbus Tianjin Delivery Centre.
As the largest member of the A320 family, the A321neo boasts the widest single-aisle cabin, a 20 percent reduction in fuel burn, as well as a 50 percent reduction in noise compared to aircraft from the previous generation.