Tech companies' entry heats up realty e-sales
Share - WeChat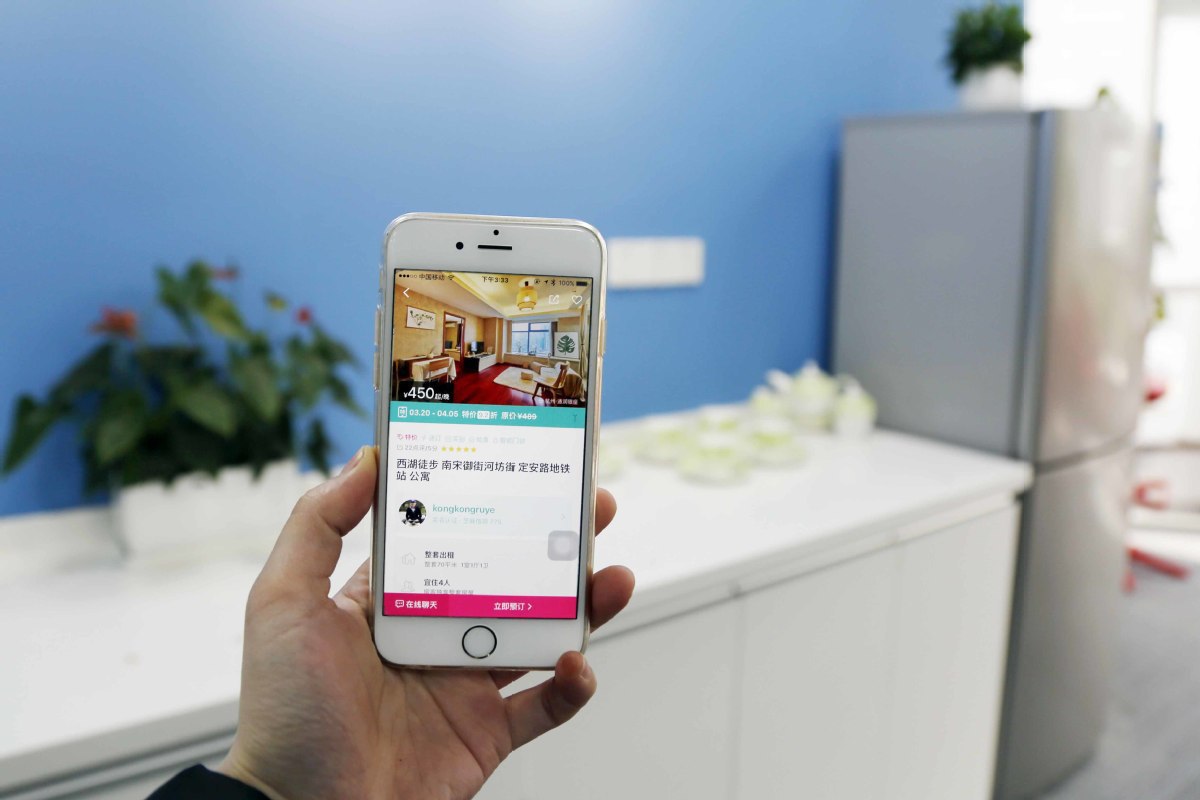 As Chinese e-commerce giants make forays into property sales online, established realty firms should upgrade their digitalization efforts to secure their position, experts said.
Alibaba Group Holding Ltd recently announced to partner with E-House (China) Enterprise Holdings Ltd to establish a property sales business on its online marketplace Tmall.
Using technologies such as artificial intelligence, 3D visualization, virtual reality and augmented reality, the new service on Tmall digitalizes home purchase procedures.
A prospective homebuyer can check an apartment inside out virtually, and buy it by paying the down payment online. Relevant financial services are also on offer.
Alibaba said it is seeking to create a collaborative real estate transaction mechanism based on fairness, openness, order, and mutual benefit for buyer and seller.
It will even consider offering home loans and discounts to homebuyers by ploughing back profits of the new business in the coming three years, said Lu Weixing, general manager of Tmall's property business.
Chen Sheng, president of the China Real Estate Data Academy, welcomes the entry of technology majors into real estate sales online.
"Property is one of the largest industries with a market scale of 15 trillion yuan ($2.2 trillion), and its digitalization will optimize the sector, solve existing problems and easing pain points in property trading."
Tencent-backed Lianjian's Beike Zhaofang, which is also known as KE Holdings Inc, is conducting trials to improve the property market's transparency and lower risks, said Chen.
Experts said leading technology companies will help diversify and upgrade the property sales market.
In 2019, 80 million people checked residential properties on e-commerce site Taobao, and as many as 150,000 units of residential properties were traded online.
Online retailer JD launched its property business in October 2017.It covers sales of new homes as well as pre-owned apartments. Besides, it lists rentals. Users of JD Real Estate can inspect residential properties recommended by the big data matching system using virtual reality feature and livestreaming, as well as make a purchase, and receive appropriate customer service and other services to complete the necessary home-buying procedures.
Zeng Fuhu, general manager of JD Real Estate, said homebuyers online could minimize their potential risks. According to Zeng, most of the disputes in property deals take place in the first year after the transaction.
JD Real Estate's e-realtor service in available in 70 cities across China. It also operates some 300 brick-and-mortar agency offices for pre-owned flats.
COVID-19 has prompted Chinese property developers to adopt digital technologies and explore new opportunities. A growing number of Chinese homebuyers are getting used to the idea of inspecting and even buying properties online, said Lu.
It has planned seasonal promotions and marketing activities for home sales throughout the year.
For its part, Tmall will collaborate with major property developers for joint promotions, said Yan Yuejin, research director at the E-House China R&D Institute.
Li Silian, chairman of Guangzhou-headquartered R&F Group, told China Business News that R&F would set aside its property projects worth 50 billion yuan for the very first Singles Day online realty sales on Nov 11.
Tmall would offer huge discounts on prime residential projects. Industry insiders said they hope the Nov 11 sales will extend the peak season of September and October.
"Tech companies may go on to play a role in property rentals, interior decoration, furniture, household appliances and more," said Chen Jie, a professor specializing in property research at Shanghai Jiao Tong University.
Zhang Dawei, chief analyst at Centaline Property Agency Ltd, has a different perspective. He said big data, internet and other technologies would make little impact on real estate sales as the sector is closely connected with government policies.
Land, taxes, and construction costs are big factors in property. Tech firms' role will be limited to sales and marketing that account for a fraction of the total cost of property development. Technologies can do little in lowering land cost or expenditure related to construction activity, said Zhang.
"Like in the development of any new business, it takes time for people to accept the online mode in property," said Chen of Shanghai Jiao Tong University.
He suggested leading property developers should proactively make the transition to digitalization for an edge over their peers.
The integration of the property and internet sectors would be more effective when problems and doubts relating to the online operations are resolved promptly, said Yan.