China becomes silver lining for Airbus
Share - WeChat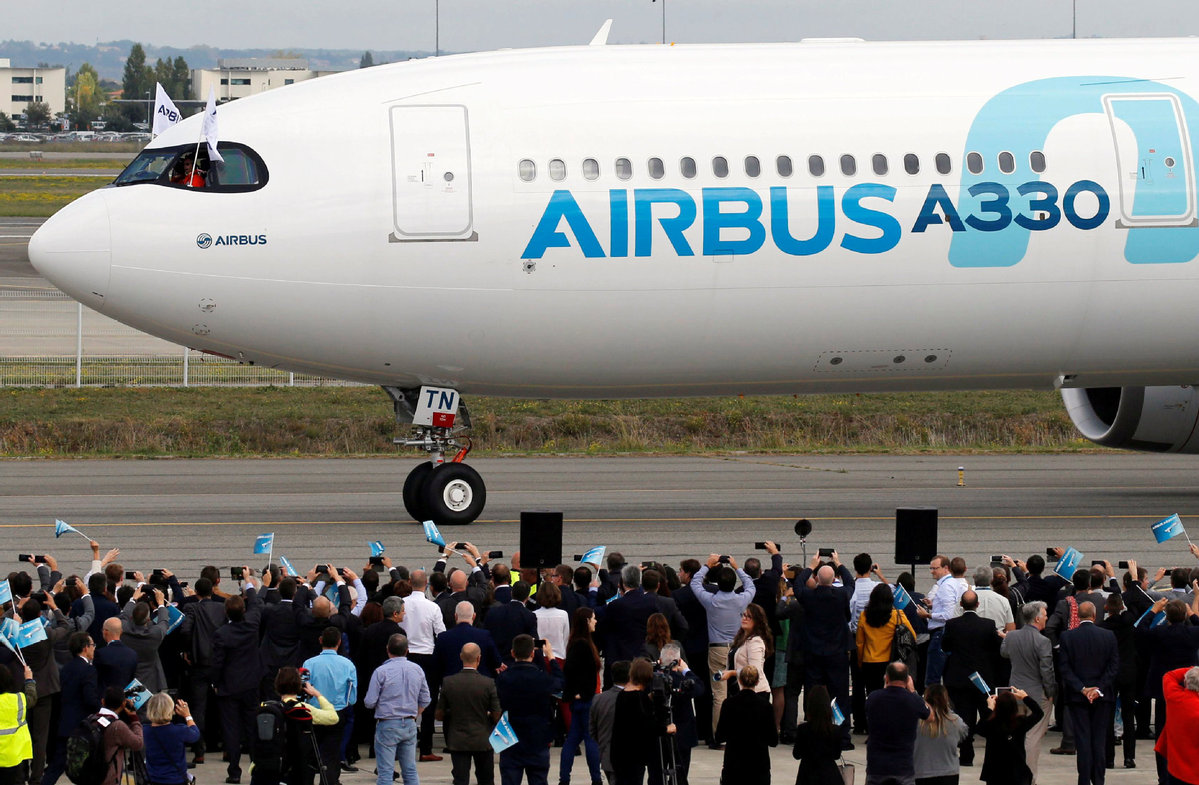 China has become the first major market to recover for Airbus since the global aviation industry suffered losses amid the COVID-19 pandemic, the European aircraft manufacturer said on Friday.
This year, Airbus aims to deliver 100 aircraft to Chinese airlines. Despite the production rate shrinking by 30 percent to 40 percent compared with the level recorded last year, the delivery volume in China is expected to account for 20 percent of the total worldwide if it can meet the target.
In the first six months, when the unexpected outbreak of the contagion hit China, the country only received 14 aircraft from Airbus in the half-year period. In July and August, China received another 14 within two months, showing a significant improvement in the recovery.
"We have worked out new delivery plans with carriers. In the next few months, it will be a challenging time for us to meet the goal. The Tianjin delivery center of Airbus is working in full load. Airbus hopes to take the crisis as an opportunity in the future, and still lead the growth of the aviation industry once the crisis is over," said George Xu, CEO of Airbus China.
The Tianjin facility, which has been in operation for more than a decade, was one of the branches that recovered the earliest for Airbus, he said.
"China plays an important role in Airbus' supply chain and a critical force of scientific innovation. There are many competitive Chinese enterprises in the field of artificial intelligence and digitization. Airbus highly hopes to cooperate with them," Xu said.