Small enterprises stepping up digital transformation efforts
Share - WeChat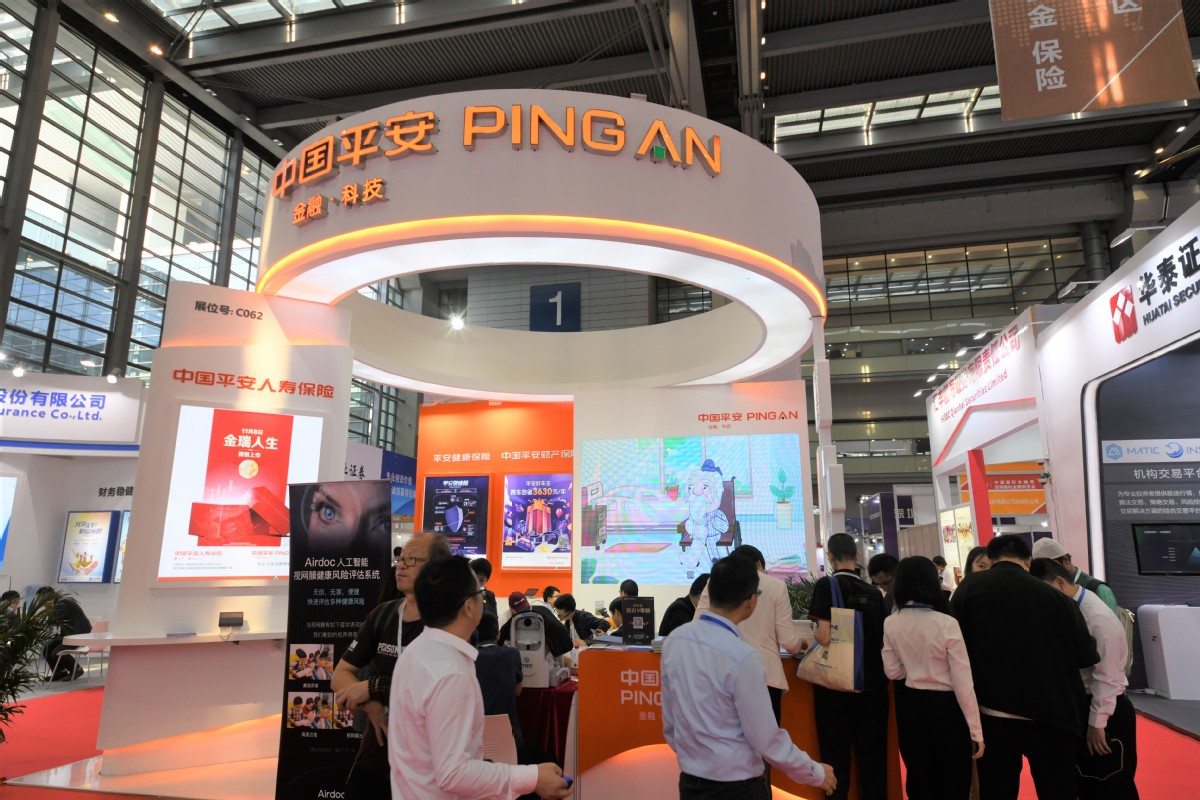 Companies embrace new development strategies to sustain growth
While the outbreak of the COVID-19 pandemic has dealt a heavy blow to business operations of Chinese small and medium-sized enterprises, there is also another side to the coin.
With traditional offline businesses stagnant and online business activities flourishing in the pandemic era, more and more Chinese SMEs are speeding up digital transformation in an effort to adapt to the "new normal". The global public health crisis has hit the fast-forward button for smaller businesses in the country to embrace digital changes that are crucial for their long-term development.
EEKA Fashion is one of the early movers in the going-digital wave. The Shenzhen-based fashion brand group is exploring new operating models to enhance its efficiency through digital means.
"We are making efforts to promote research and development digitalization," said Wu Qingye, executive vice-president of EEKA Fashion.
"Traditional business models in the apparel industry have customers buy clothes that we produce. If we use digital tools to help us with R&D, we can change that model and produce clothes based on the needs and preferences of customers. This way, the problem of excess inventory can be eased."
Wu said the quick move to go-digital has helped the company cushion the economic shock brought about by COVID-19.
"During the novel coronavirus outbreak, all our physical shops were closed. But because of the launch of our omnichannel online store on WeChat in mid-January, we were able to generate 70 percent of the revenue of a year earlier in February-about 300 million yuan ($43.8 million) for the month," he said.
EEKA Fashion is just one example of SMEs' intensifying efforts in digital transformation in Shenzhen. The South China metropolis, which is known for its private sector vitality, is home to more than 2.15 million SMEs, which account for over 99 percent of its total number of enterprises.
IKAS Industries (Guangdong) Co Ltd, which specializes in providing intelligent solutions to market players in the semiconductor sector for technology upgrades, is also jumping on the digitalization bandwagon.
"There is a pressing need for us to enhance the level of digitalization in our operations. On one hand, the semiconductor enterprises we serve are running around the clock. That requires us to have quick response capacity. On the other hand, we are operating a number of technical support centers in various cities across the country and overseas. How to manage them well is a challenge for an SME like us," said Li Jie, chief executive officer of the Shenzhen-based company.
"Digitalization can help us develop and strengthen those capabilities," Li said.
He added that a big part of the company's business has already been digitalized, including conferencing, solution development processes and customer relationship management.
"We are also thinking about in what aspects we can make greater efforts. We are now 40-50 percent fully digitalized and there is always room for improvement," Li said.
Private enterprises, of which most are SMEs, play an important role in driving China's economic growth. They generate more than 60 percent of the country's gross domestic product and create over 80 percent of total jobs.
The central government highlighted the importance of ensuring that focus is placed on "six priorities"-employment, people's livelihoods, development of market entities, food and energy security, stable operation of industrial and supply chains and smooth functioning at the community level of society-and that stability is maintained in six areas of employment, finance, foreign trade, foreign investment, domestic investment and market expectations, said Xiang Songzuo, former chief economist at the Agricultural Bank of China.
"Only with sound development of SMEs can we achieve these tasks,"Xiang said, adding that energizing SMEs is key to promoting the country's economic recovery and development.