Foreign firms expand investment in China amid business recovery, further opening up
Share - WeChat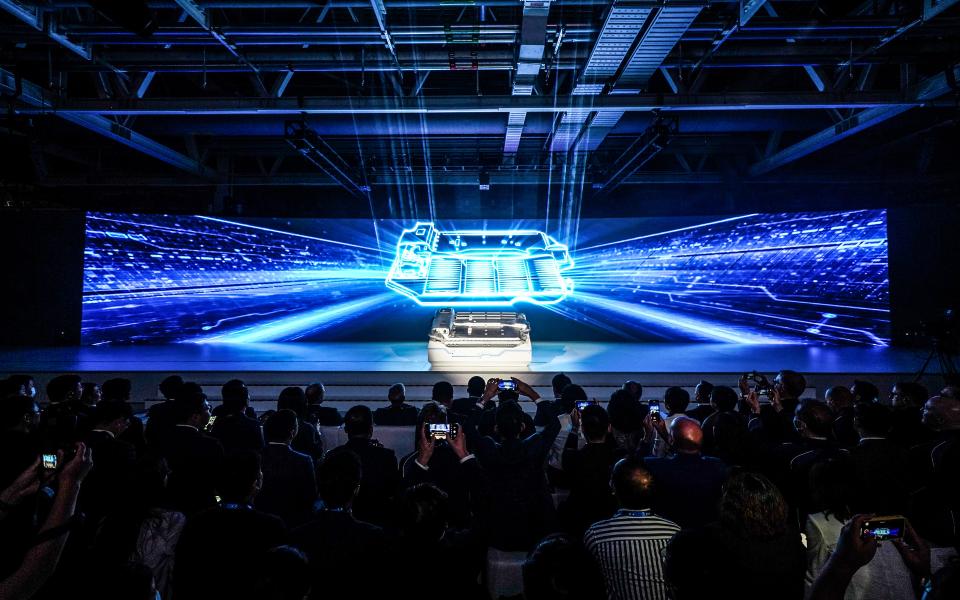 SHENYANG -- The opening of a new battery plant affiliated to BMW is the latest testament to the confidence of foreign firms in the Chinese market amid the country's steady economic recovery and resolute commitment to opening up.
BMW Brilliance Automotive (BBA), a joint venture between BMW Group and Brilliance China Automotive Holdings Ltd., announced the second phase of its high-voltage battery center began production in Shenyang, capital of Northeast China's Liaoning province, on Monday, a day after the German carmaker unveiled its new fully-electric BMW iX3, which is to be produced in China and exported to the world.
The expanded center is the first location in the BMW Group production network to manufacture fifth-generation high-voltage batteries.
The decision has been regarded as another significant step by the BMW Group in its pursuit of further investment in China.
"We strongly believe in the big growth potential of the economy, but in particular of the premium automotive segment here in China. And this is the reason why we have invested into this new battery-driven electric vehicle and into the high-voltage battery factory," said Johann Wieland, president and CEO of BBA.
Huge, ever-growing market
China's vast and rapidly growing market has been the biggest driving force for the BMW Group to accelerate its localization.
After the BBA was founded in 2003, the BMW Group continued to expand investment in China. Since 2009, it has built two vehicle plants, a powertrain plant and an R&D center in Shenyang, and invested more than 64 billion yuan ($9.44 billion) in China.
In 2019, the BBA plants in Tiexi and Dadong produced more than 530,000 vehicles for the Chinese market, up more than 9 percent year on year. The maximum annual capacity of the two plants is expected to reach 650,000 units over the coming years.
"China is of high importance to the BMW Group, both as a market and as a location for production and innovation," said Milan Nedeljkovic, member of the board of management of BMW AG.
Despite severe challenges posed by COVID-19 this year, foreign firms like BMW are upbeat on the Chinese market while the country goes all out to boost work and production resumption.
In February, the Shenyang government provided 912,500 square meters of new land for the upgrading project of BBA's Plant Dadong and helped the company speed up the construction despite the impact of the epidemic.
Thanks to the help and support from the governments in China, said Wieland, they were able to resume production only after two weeks of shutdown.
"This made it possible for us to recover production earlier than competitors and much much earlier than what happened in the rest of the world," said Wieland.
"This is why the China market is the most important market and also with regard to the recovery, most important for the recovery of the global BMW business," he said.