Livestreaming taking luxury market by storm in new era of social distancing
Share - WeChat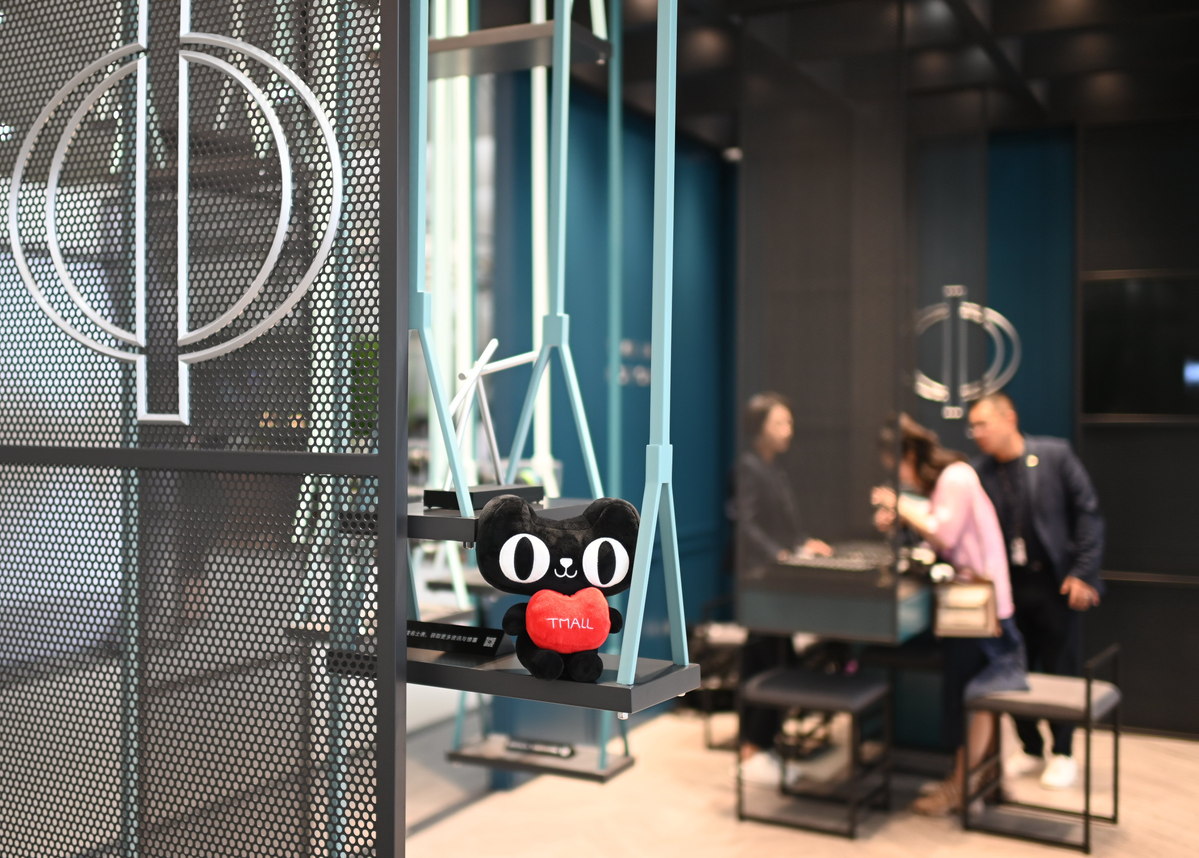 When Li Jiaqi, a top-tier livestreaming host, promoted Bottega Veneta bags in his studio during a show in late August, people were in awe at the pioneering innovative marketing strategies for luxury brands.
A total of 230 Bottega Veneta bags were snapped up in tens of seconds via Li's livestreaming studio. While buyers stand to receive seven giveaways like umbrellas and canvas shopping bags, the 12,300 yuan ($1,818) price tag of the handbag is identical to that offered in the brand's physical store.
After all, livestreaming-digital campaigns targeting the masses-might seem at odds with the refined craftsmanship and heritage that many brands hold dear.
It turns out that many see the platform as turbo-charging sales and recruiting a new cohort of followers, particularly from Generation Z.
According to Alibaba, 80 percent of luxury product buyers are 35 years old and below, and the fastest-growing segment are those aged between 18 and 25, who happen to make up the backbone of livestreaming viewers.
Swiss fashion brand Bally is embracing the trend in earnest. It debuted its livestreaming production on Taobao Live, and conducted the show in a concept store in Hangzhou, Zhejiang province, to bring viewers into a physical boutique environment.
Bally CEO Nicolas Girotto believes that translating brand identity in digital environments is important.
"Key to our success has been the dedication to create high-quality, localized content for China in partnership with the best-in-class creative (people) and our teams on the ground," he told Alibaba's corporate website Alizila.
Bally's move falls into a broader initiative by e-commerce giant Alibaba to upgrade its luxury platforms in order to help high-end brands reboot growth in light of the COVID-19 pandemic.
Efforts to enhance brand presence include new content marketing tools, such as a dedicated digital magazine, a luxury-only livestreaming channel and cloud-based popup stores.
Participating brands also provide perks to two groups of buyers-those who have spent over 10,000 yuan and 25,000 yuan on Tmall's luxury pavilion-offering VIPs exclusive gift sets, invitations to the brands' offline events and priority access to new products and deals.
Compared with the past, currently younger shoppers love to "feel like the brand represents oneself", said Mauro Maggioni, Asia-Pacific CEO of Italian high-fashion brand Golden Goose, which launched a namesake luxury pavilion last month on Tmall. "So it's more of a self-expression, and there is a sense of community that consumers start building among themselves," he said.
"We are seeing a number of user-generated content and that consumers (want to) drive the design of the products."
Mike Hu, Alibaba's vice-president who also heads Tmall Luxury, Fashion and FMCG, said the company is looking to "utilize data analytics on luxury consumption in China to offer brands with deeper and more precise understanding of local consumer preferences".
Maggioni of Golden Goose said: "There is no better place in the world than China to tell your brand story, thanks to the ecosystem that has already been in place."