Long jumper Wang Jianan leaps to year's world-leading mark of 8.36m
Share - WeChat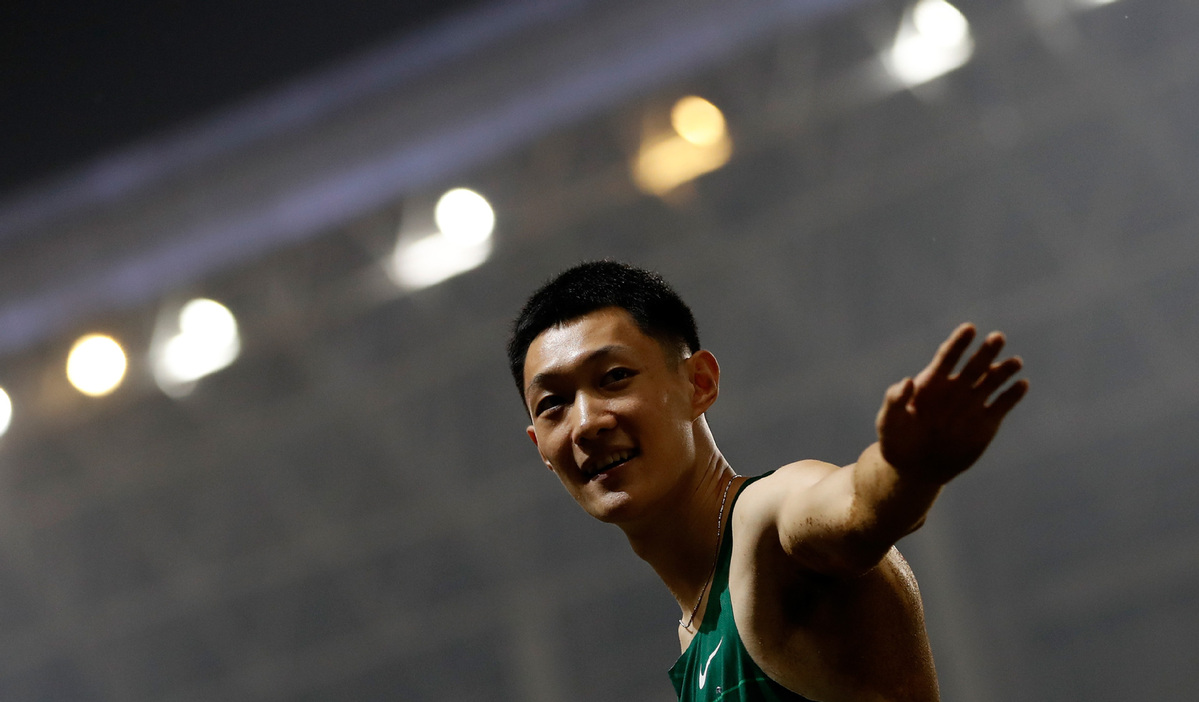 SHAOXING, China -- The world's longest leap this year was produced by Chinese long jumper Wang Jianan, who achieved 8.36 meters at the 2020 Chinese National Athletics Championships here on Tuesday.
Competing under a six-round format, the 24-year-old landed at 8.36m in round two, which is the world leading mark of the year. Huang Changzhou ranked second with a personal best of 8.33m in his first attempt.
Earlier this month, Huang claimed the title with 8.28m at the 2020 Chinese Athletics Street Tour Nanjing meeting, while Wang finished third at 20 centimeters short.
"It never occurred to me that I would leap out to 8.36m. Huang did a great job today, it motivated me too," the Asian champion said.
Huang was not the only one who set a personal best on the first day of the Chinese National Athletics Championships. Liu Shiying also refreshed her personal best in women's javelin with 67.29m, beating world silver medalist Lyu Huihui in the last round.
"I used to fail in the final shot, this time I was the one who turned the tide," Liu said with a smile.
The biggest hit of the day was the men's 100m. Asian 200m record holder Xie Zhenye claimed the title with 10.31 seconds in his hometown. It was not an easy win since Zhang Ruixuan and Chen Guanfeng finished 10.34s and 10.36s respectively, and Xie's lane was laid just between them.
"The result didn't meet my expectation. I was just not in right tempo," Xie commented.
Ge Manqi dominated in the women's 100m race with a 11.35s, Yang Huizhen and Guo Zhongze won the women and men's 400m respectively. Hu Zhiying and Liang Qi claimed victories in the women and men's 1500m. Wu Yanni won the women's 100m hurdles, while Ma Qun was the winner of the men's javelin.