Smart TVs taking over home entertainment
Share - WeChat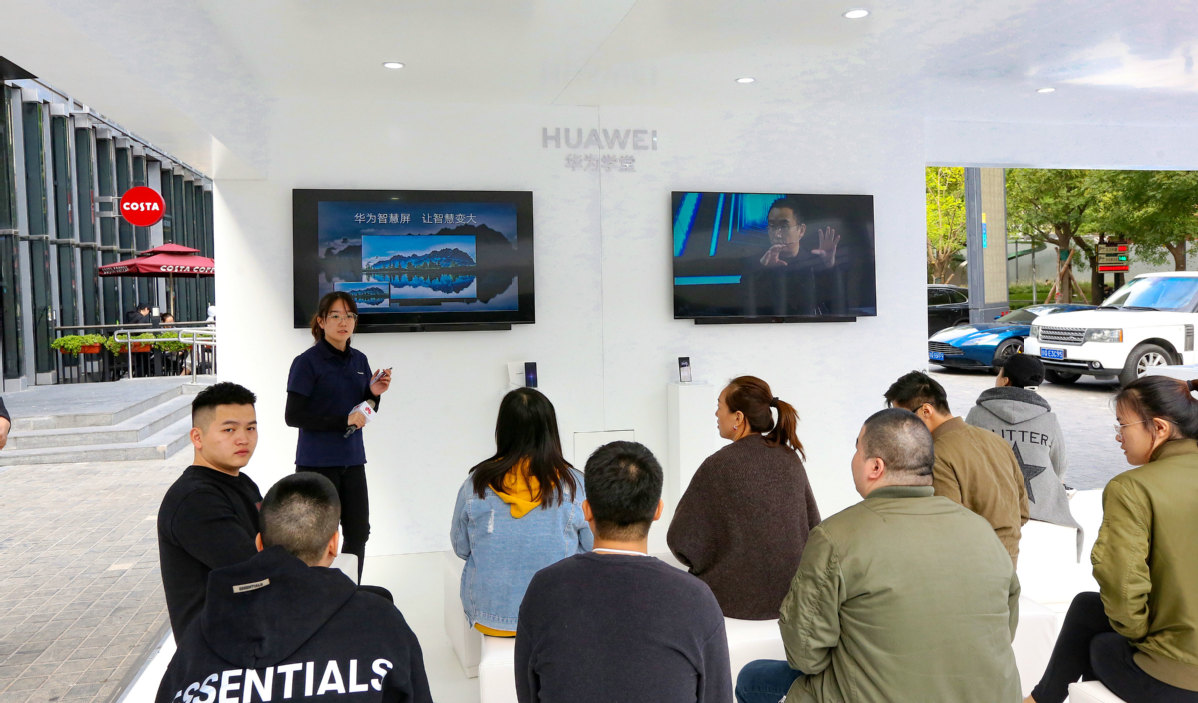 Huawei Technologies, Coocaa of Shenzhen Skyworth-RGB Electronic among tech brands tapping emerging segment
Chinese tech companies are scrambling to develop operating systems for smart TVs and beyond as they work hard to build their own core capabilities in the internet of things era.
The moves come as advances in artificial intelligence technologies and smart home IoT device ecosystems are expected to connect smart TVs with other home appliances and hardware to offer a more intelligent life and work environment for consumers.
Huawei Technologies Co, for instance, is stepping up its push to apply its in-house operating system Harmony into more devices after it was initially used in its smart TV-Honor Vision.
Honor Vision, unveiled a year ago, has the potential to become a center for multi-device interaction and supports the playing of high-definition mobile games on smart TVs with low latency due to the ability of the Harmony operating system to reduce the response latency of apps by 25.7 percent, Huawei said.
Honor Vision marks the first step by Huawei to officially march into the TV sector. "We hope to leverage our years of innovation in smartphones to reshape the role of TV in our lives," said Zhao Ming, president of Honor. HarmonyOS has also been used in more of Huawei's smart TV products.
But HarmonyOS is more than just an operating system for TVs. Yu Chengdong, CEO of Huawei's consumer business group, said HarmonyOS is a next-generation operating system designed for the internet of things era. It is intended to deliver a smooth experience across different devices and Huawei plans to begin using it in smart TVs, automobiles, wearables and other hardware from 2019 to 2022.
"You can develop your apps once, then flexibly deploy them across a range of different devices," Yu said.
The moves all came as the concept of the internet of things is finally starting to be materialized, with more devices now connected to the network and becoming intelligent in "communicating" with each other.
In China, smart TVs can play an important role in connecting devices, experts said, as the country's home appliance manufacturers press ahead with smart TV products offering interactive scenarios, enhancing their interaction with mobile phones and connecting with various smart home devices in order to further attract customers.
Sophie Pan, research manager for client systems at International Data Corp's China branch, said that with the help of AI technology and home IoT device ecosystems, the voice interaction and connectivity afforded by smart TVs can allow it to be better integrated into a consumer's work, life and play scenarios at home.
"With a high penetration rate of smart TVs shipment in China, IDC sees an opportunity for smart TVs to get to the next stage of smart TV development and increase its market share," Pan said.
IDC forecast that 44.8 million units of smart TVs will be sold in China in 2020, marking a 4.4 percent decrease from a year ago, partly due to the negative effects of the COVID-19 outbreak.
But the improvement in connection and interaction intelligence in newer smart TV models will increase their appeal to consumers.
IDC said the evolution of smart TVs in China has yet to take off, as most manufacturers continue to focus on video entertainment capabilities instead of expanding diversified scenarios. In fact, only 29 percent of smart TVs on the market could connect with other home devices as of 2019-and 45 percent of smart TVs can support voice assistants.