China's service trade holds significant potential opportunities
Share - WeChat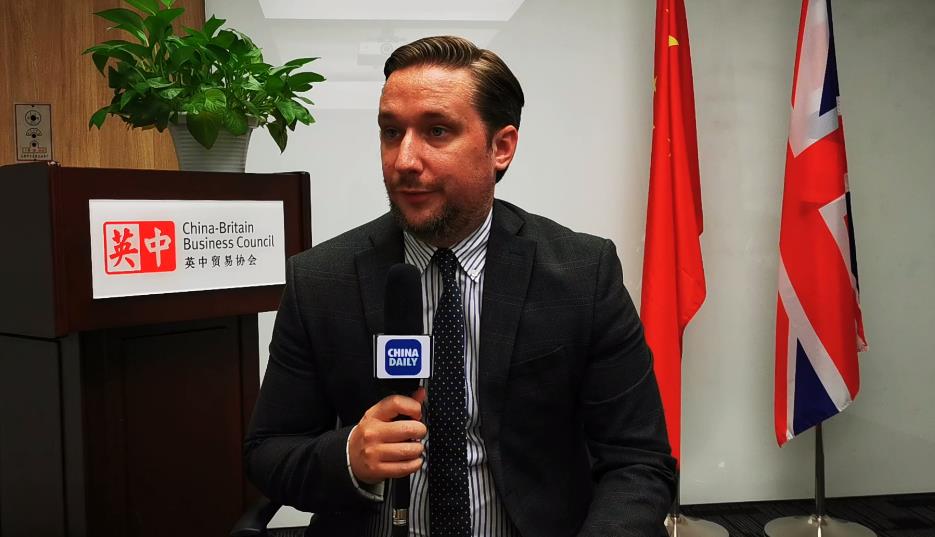 China's service trade holds significant potential opportunities for the international business community especially the UK, said Tom Simpson, managing director, China operations, and China chief representative of China-Britain Business Council.
UK companies are encouraged by China's steps to open and see significant potential opportunities for investment and growth, said Simpson.
Further opening of Chinese market is beneficial to everyone and the service sector is a huge part of the UK economy, with over 80 percent of the UK economy engaged in services, but currently in terms of exports to China the ratio is one service export to six goods export, Simpson said.
The UK is keen to address that ratio, which relies on China's further openness of trade in services addressed at the 2020 China International Fair for Trade in Services with the theme of Global Services, Shared Prosperity, he added.
Simpson said there are diversified areas for Chinese and British companies to cooperate in trade in services, especially in financial service sector where a lot of progresses have been seen in the last couple of years which is very encouraging.
China's business environment has been enhanced a great deal with many British companies acquiring new license operating in China, British financial service companies being able to acquire larger stakes in joint venture and the Shanghai-London Stock Connect as an obvious big step for further cooperation in financing services.
China's demographic changes toward aging society provide great opportunities for British elderly care service companies and there are also great potential for cooperation between the companies of China and the UK in education and creative services.
China has been very successful in the COVID-19 pandemic control and the measures to control the virus have been incredibly effective, which brings business and life back to normal at a fast speed.
"We've been able to get back to quite a normal pattern of living in relatively fast speed when I've been able to go on business trips myself to Shanghai. And I did a holiday in a week in Qinghai. That's a testament to the approach that was taken here that we've been able to get back to normal at the speed we have," Simpson said.
In post-pandemic era, the world economy will be more digitalized and this will bring more opportunities for Chinese and British companies to team up to provide new services and solve new problems, Simpson said.