E-commerce playing key role in economic revival
Share - WeChat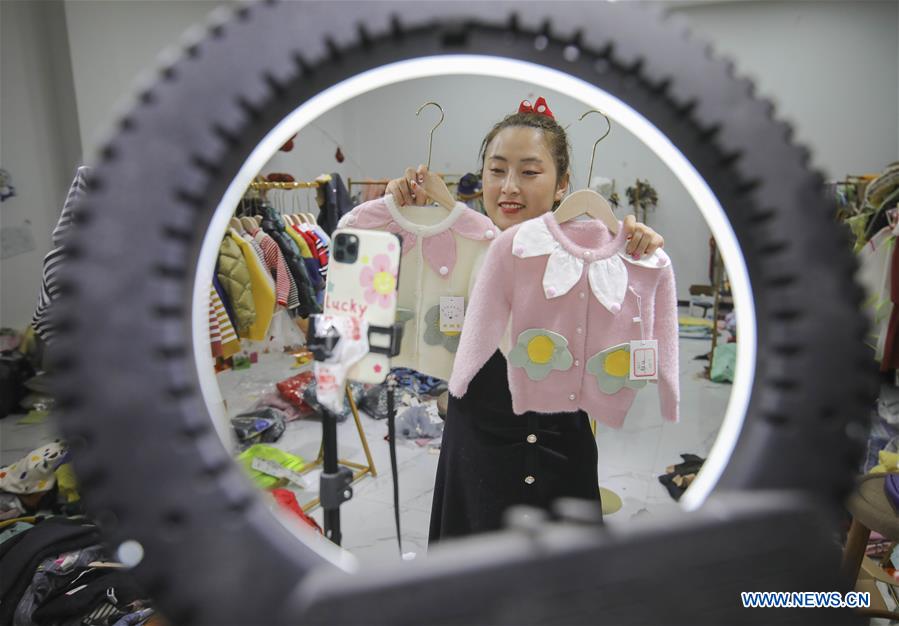 Wumart Group is aware of the growing influence of e-commerce on traditional retail and the supermarket chain will not only integrate the new sales channel into its operations but make online shopping a new growth engine, its founder said.
Zhang Wenzhong said Wumart Group would embrace the technology wave rather than stay away from it. "We did a lot of things to embrace the technology wave in the traditional retail sector, including the starting of a new application called Dmall. Currently 80 percent of Wumart's revenue comes from the app," Zhang said during the ongoing 2020 China International Fair for Trade in Services.
"In the post-COVID-19 era, digital consumption is a trend that no one can ignore, and e-commerce will soon become a pillar of economic growth in China," Zhang said.
The rapidly developing e-commerce industry in China is playing an increasingly important role to mitigate the COVID-19 effect on the economy and will help boost social and economic development, said officials and experts at the ongoing CIFTIS.
Qian Keming, the vice-minister of commerce, said that this year is a special year for the e-commerce industry as it has made several outstanding contributions to economic and social development. "Since the COVID-19 outbreak, the Ministry of Commerce has stepped up its efforts by rolling out supportive policies and guidelines to promote the industry's development, and to give full play to the industry to actively contain the pandemic, promote consumption and support the sales of farm products," he said.
During the first seven months of this year, China's online retail sales increased by 9 percent on a yearly basis to 6.08 trillion yuan ($889.9 billion). Out of the total sales, online retail sales of goods grew by 15.7 percent on a yearly basis to 5.1 trillion yuan, accounting for 25 percent of the retail sales of social consumption goods, said Qian.
"The ministry has also helped e-commerce companies to expand their goods resources and enhance the efficiency of logistics operations. In addition, e-commerce companies have helped industries resume production by offering tools and models like online meetings and flexible remote working mechanisms," Qian said.
The Ministry of Commerce said 15 new national e-commerce demonstration bases have been set up to foster industrial development in the country. The bases are industry clusters that cover both e-commerce companies and incubation platforms. The ministry started selecting national e-commerce demonstration bases from 2012 onward with a view to promote digitalization in traditional industries, incubate small-and medium-sized e-commerce companies and encourage the adoption of new technology.
Qian Fangli, director-general of department of the electronic commerce and informatization at the Ministry of Commerce, said in recent years, departments from various levels have stepped up efforts to enhance infrastructure and services, roll out supportive policies and leverage regional resources to bolster the development of the e-commerce demonstration bases.
In 2019, total e-commerce transactions of the 112 demonstration bases reached 5.37 trillion yuan, up 21.6 percent on a yearly basis. Over 58,000 e-commerce and related companies have set up or expanded their operations in the same period, up 8.6 percent on a yearly basis. More than 1.19 million people are employed at the e-commerce bases, a year-on-year growth of 5.8 percent. The 15 new bases at the CIFTIS bring the total number of e-commerce demonstration bases to 127 as of now.
Vice-Minister Qian said cross-border e-commerce has become a new driving force for the transformation of the foreign trade. According to Qian, China has bilateral cooperation mechanisms for e-commerce with 22 countries at present.