China revs up services trade to fuel growth
Share - WeChat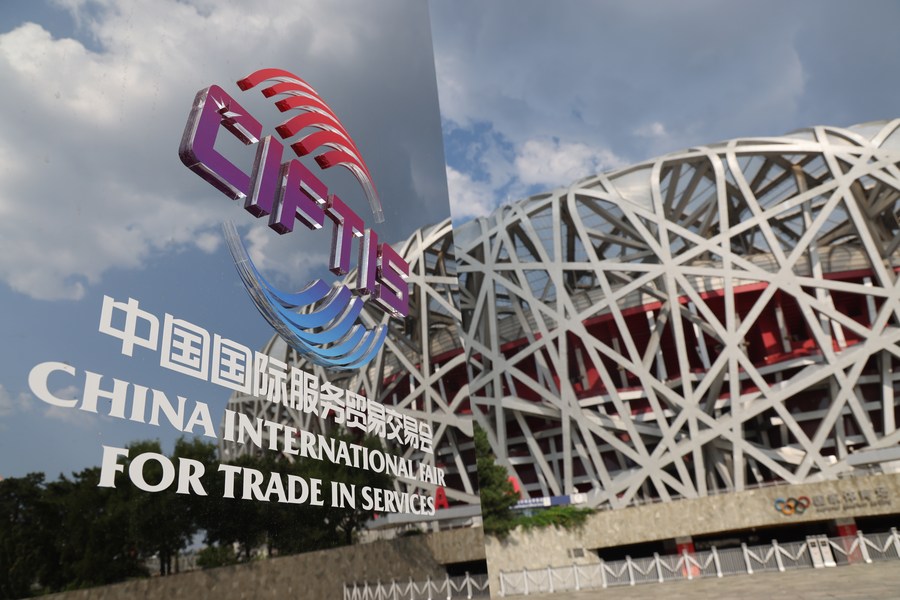 BEIJING - China, the world's second-largest economy, has set its sights on services trade to stabilize foreign trade and power growth amid weaker global demand and economic headwinds.
Cutting-edge technologies such as driverless cars and all-in-one VR headsets are on display at the ongoing China International Fair for Trade in Services, which also includes exhibitions featuring financial services, cultural services, tourism, education and other fields.
As the first major international economic and trade event held both online and offline in China since the outbreak of the COVID-19 pandemic, the fair has attracted worldwide attention.
As of Sept 3, 18,000 companies, 33 international organizations from 148 countries and regions, and 110 overseas trade associations had registered to take part in the event.
"Hosting the fair amid economic uncertainties demonstrates China's determination to open wider to the outside world and helps lift the global economy that has been dented by the COVID-19 pandemic and rising protectionist sentiment," said Yin Yong, vice-mayor of Beijing.
New engine
For years, China has been forging ahead with efforts to transition from an economy driven by export and investment to one that is led by services and consumption.
"A thriving service sector plays a pivotal role in boosting employment, stabilizing foreign trade and propelling economic growth," said Zhuang Rui, deputy dean of the Institute of International Economy under the University of International Business and Economics.
China's services trade has grown at an average annual rate of 7.8 percent since 2012, 3.7 percentage points higher than the global growth rate. In 2019, China's international services trade totaled 5.42 trillion yuan ($775.6 billion), ranking second in the world for six consecutive years.