Offering safe rides amid pandemic
Share - WeChat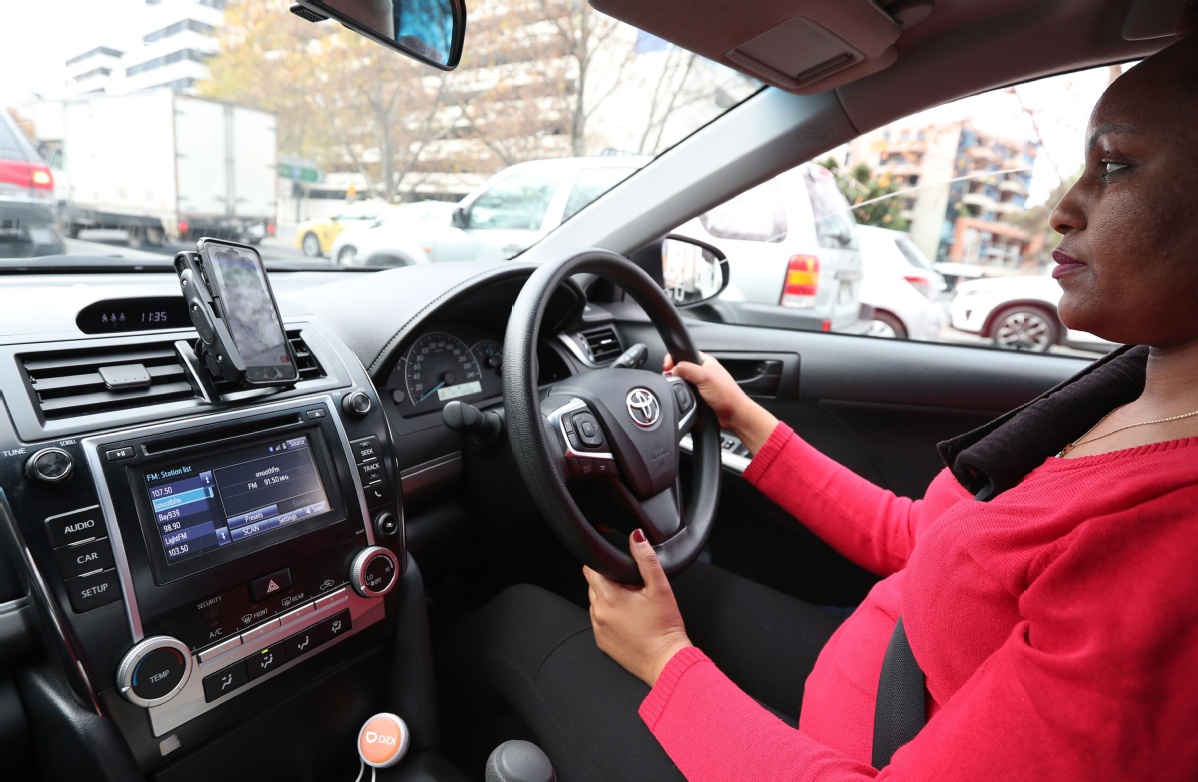 Didi secures key role in Russia on its way to pinnacle of app-based car-hailing services
Didi Chuxing, China's largest ride-hailing platform, is continuing its go-global strategy and revolutionizing the transportation sector with cutting-edge technologies, despite the negative impacts of the COVID-19 pandemic.
In its latest move, the Beijing-based company launched a taxi service in Russia in August.
Russia is the first European market in Didi's global road map as it aims to outcompete rivals such as Uber Technologies Co.
The latest move is part of Didi's broader efforts to expand its overseas presence. Its services are already available in several countries and regions, including Australia, Japan, Brazil, Mexico, Costa Rica, Chile, Colombia and Panama.
Cheng Wei, CEO of Didi, said at the start of this year that the company aims to achieve 100 million global orders per day and accumulate 800 million monthly active users globally in three years.
On Aug 25, the global daily orders on Didi's platform surpassed 50 million for the first time, reflecting a revival of consumption and economic recovery after the COVID-19 epidemic was brought under control in China.
To achieve the ambitious goal of increasing by 50 million the new daily orders by the end of 2022, the go-global strategy will be key for Didi. It now has about 550 million users on its platform, and the majority of them are from its home turf China, analysts said.
When it comes to Didi's latest expansion in Russia, the company said its services were first available in southwestern Kazan, the capital and largest city of the Russian republic of Tatarstan, home to the country's largest IT park.
Didi began recruiting local drivers in Kazan in late July, and the company said it will only charge drivers 5 percent commission. It also promised a safe value-for-money transportation option for riders in the city.
Gu Dasong, executive director of transportation and the development research center at Southeast University in Nanjing, Jiangsu province, said the Russian market could offer a rich source of customers for Didi.
According to a 2019 study by HSBC bank, 45 percent of Russians have at least one ride-hailing app on their phones, ranking third in the world, behind only China and Mexico.
But Didi would face mounting competition from Yandex Taxi, which holds about 27-percent share of the local ride-hailing market.
Yandex Taxi was founded by Yandex NV, a Russian internet conglomerate. In February 2018, Yandex Taxi merged with Uber in Russia, Armenia, Azerbaijan, Belarus, Georgia and Kazakhstan, to create a new private company called MLU BV, which is registered in the Netherlands, according to Yandex's website.
The expansion into Russia came as the COVID-19 pandemic continues its global spread. Didi has been working hard to help its businesses recover and to also help countries where it operates to contain the contagion.
In March, Didi launched a $10 million special relief fund to help drivers in its international markets cope with the effects of the coronavirus pandemic.
In Mexico, for instance, the company has used part of the fund to implement measures like preventing the outbreak's spread among drivers and passengers. As of April, nearly 500 cars in Mexico City were installed with plastic sanitary barriers and routinely disinfected.
Didi has provided drivers with face masks and disinfection liquid, and their temperatures are monitored. The company also shared coupons and food offers with the local healthcare personnel.
"Didi is determined to grow its international user pool despite the outbreak, because going global remains one of the key strategies to achieve long-term growth," said Gu from Southeast University.
Didi started its global expansion in 2018 when it bought a controlling stake in 99, a major ride-hailing company in Brazil, its first cross-border acquisition.
Until then, Didi had beefed up its overseas presence mainly through investments in pioneering local players, such as Lyft in the United States, Ola in India, Grab in Singapore, Taxify in Estonia and Careem in the Middle East. All of them are fierce competitors of Uber in their respective regions.
But since its deal with 99, Didi has moved forward through acquisitions, setting up local companies on its own, or via joint ventures, said market research firm Forrester in a research note.
In February 2018, Didi entered the Japanese market through a taxi-hailing joint venture with SoftBank Corp. Later, Didi forayed into Australia, Costa Rica, Chile, Colombia and Panama, among other countries.
Didi's sustained emphasis on going global follows its statement in May that its core ride-hailing business has become profitable, though it did not offer specific data.
"We're a young player, but we are going global … We know that we can leverage our best practice in China and … share with other countries," said Liu Qing, president of Didi, in an interview with CNBC in May.