Taste treat that will first hit your nose
Share - WeChat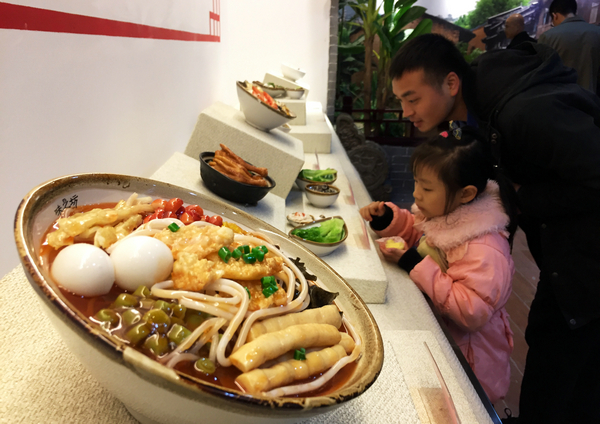 Tucked in a small alley in Andingmen, one of the oldest neighborhoods of downtown Beijing, is a family restaurant with floor space of barely six square meters. The three Chinese characters that stand for Liuzhou rice noodles are splashed in bright red on a nearly pristine board on one of its walls, a bold statement of what taste treats lie ahead.
But this restaurant hardly need boast, for praise comes for it from many other quarters, including the food rating app Dianping, which has heaped praise on if for the "most authentic luosifen (snail noodles) in Beijing".
It is rare that a noodle that boasts a flavor so different and distant from the local appetite could be on offer in a street with many ancient buildings and gourmet restaurants that hark back to the capital's past.
In the world of Chinese gastronomy few things are renowned for their pungent-and for some, repellent-smell, but each is a classic and is loved by millions, including Anhui stinky mandarin fish, Changsha stinky tofu, Beijing mung bean juice and luosifen.