Italian student's affection for 'Mountain City' in SW China
Share - WeChat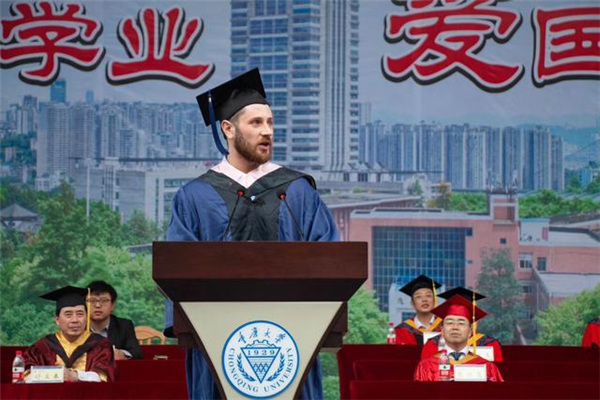 Lorenzo Buttarello has recently become a celebrity in China, after a video of him speaking in perfect Chinese dialect at his graduation ceremony went viral online.
Buttarello is an Italian student studying at Chongqing University in Southwest China's Chongqing Municipality. After spending six years in China, he has developed a deep affection for Chongqing, known as the mountain city for its hilly landscape.
Hailing from the city of Varese in Italy, Buttarello, 31, has an exotic face in the eyes of many in Chongqing, but he can speak the Chongqing dialect fluently. At the graduation ceremony, he spoke on behalf of the overseas students at the university, winning widespread acclaim from the Chinese public.
"How time flies! I have been here for six years, and have been to every corner of the city," he said at the ceremony. "I have become a genuine Chongqing 'zaier' (child)."
Buttarello said he has always been "interested in Chinese kungfu and Oriental culture," and like many people born in the 1980s, he adores the films of Jet Li and Jacky Chan.
"Kungfu films were my inspiration to learn Chinese," he said.
Most Popular