Fed's monetary policy risks global fluctuations
Share - WeChat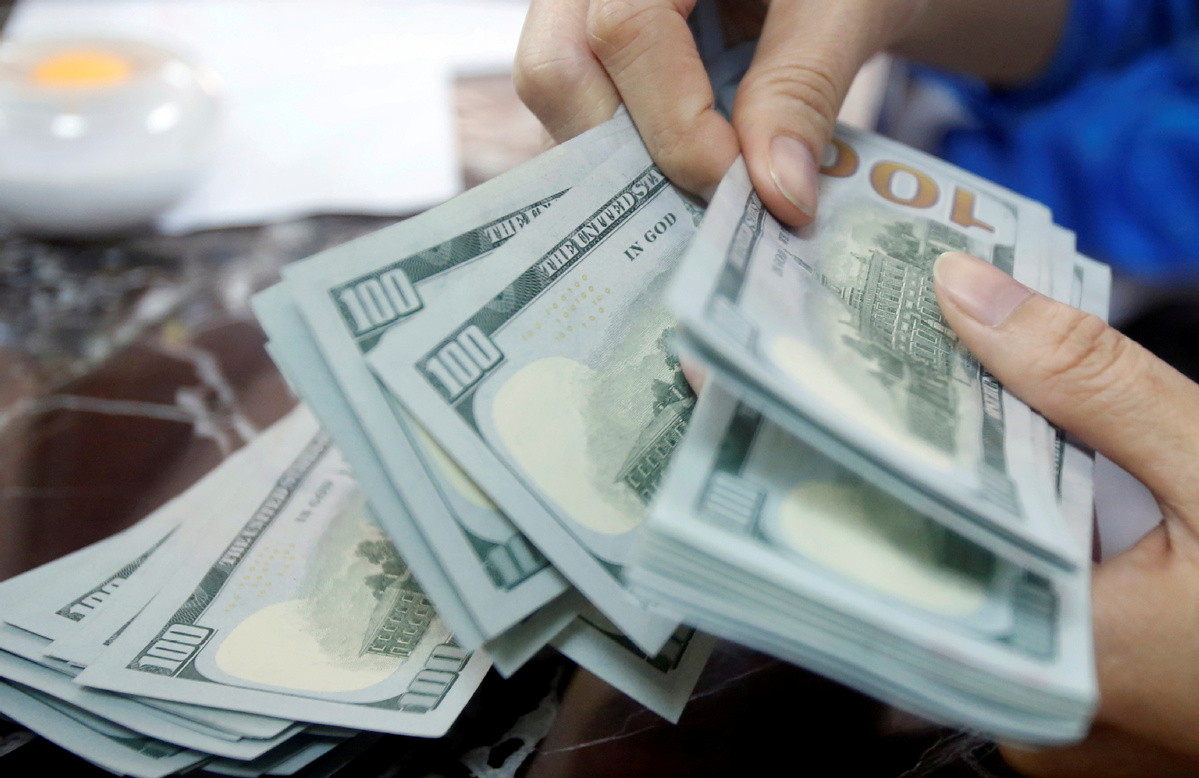 Long-term low interest rates and excessive liquidity injected by the United States may increase fluctuations in the global financial system and squeeze the ability to use policy measures to support economic growth, economists warned on Friday. But China can avoid associated risks through maintaining "normal" monetary actions, they said.
Their concerns came as US Federal Reserve Chairman Jerome Powell on Thursday announced a new policy intended to let inflation increase "moderately" above the central bank's 2 percent target rate for short periods to support the economy and the labor market.
Many economists wonder whether "average inflation targeting" is a good basis for the US central bank to inject more liquidity. The Fed is likely to expand its asset purchase program-quantitative easing-which is currently running at $120 billion per month.
"With the deepening of global economic and financial integration, the spillover effect of easing monetary policy is becoming more obvious," said Sheng Songcheng, a former senior official of China's central bank, the People's Bank of China.
Low interest rates and quantitative easing in major economies may lead to the increase of cross-border capital flows and foreign exchange market risks, and lead to fluctuations of financial asset prices and exchange rates, Sheng said.
The Fed's new action sets aside about 30 years of Fed policy to limit inflation by preemptively hiking interest rates. It means borrowers are likely to benefit from low interest rates for the foreseeable future, according to analysts.
Powell said the Fed's new policy reflected "our view that a robust job market can be sustained without causing an outbreak of inflation". He also conceded that with interest rates generally running close to their effective lower boundary even when times were good, the Fed has less scope to support the economy during the economic downturn by simply cutting the federal funds rate.
Yet the fact remains that despite its extremely accommodative monetary policy over the years, the Fed has not managed to lift inflation back to 2 percent, and average inflation expectations have actually tended to decline, some analysts said.
Some critics said that the Fed's persistent dovish stance may translate mostly into higher asset prices rather than higher consumer prices.
Thomas Costerg, senior US economist at Pictet Wealth Management, said the Fed's announcement is not "a big game changer", because the Fed was already unofficially in an average inflation targeting mode, having chosen in 2018 to emphasize a "symmetric" inflation target of 2 percent-meaning it aimed for an overshoot of the 2 percent target after a period of undershoots.
"Persistently low inflation was a crucial justification, alongside rising China-US tensions, for the three rate cuts in 2019," said Costerg.
The PBOC wrote in its second-quarter monetary policy report issued this month that "the limitations of low interest rates have been noticed by monetary authorities in some developed economies, while the monetary policy framework has been revised."
In the medium term, major economies are likely to maintain the low interest rate policy, and they will have less scope to support the economy by further cutting the rate, the report said.
The PBOC also warned that ultralow interest rates may lead to a huge amount of funds flowing into "zombie enterprises", fueling debt and increasing the leverage ratio, resulting in a fragile financial system.
This year, the Chinese central bank has maintained a steady monetary policy, keeping the interest rate at a level determined by economic growth momentum. The interest rate spreads between the renminbi and foreign currencies are within an appropriate interval, which is helping to promote the attractiveness of renminbi-denominated assets, according to Ming Ming, a senior analyst with CITIC Securities.
At a news conference on Tuesday, Sun Guofeng, head of the PBOC's monetary policy department, said the nation will maintain a prudent monetary policy, unchanged from the pre-COVID-19 period. The monetary policy will be flexible, avoiding insufficient or excessive liquidity.
"We are determined to keep the monetary policy conventional, without cutting interest rates to zero or below, and never using quantitative easing measures," said Sun, who added that monetary policy should be stable to enable the tackling of any uncertainties that may arise from the COVID-19 pandemic.