Xie dominates sprint events in season debut
Share - WeChat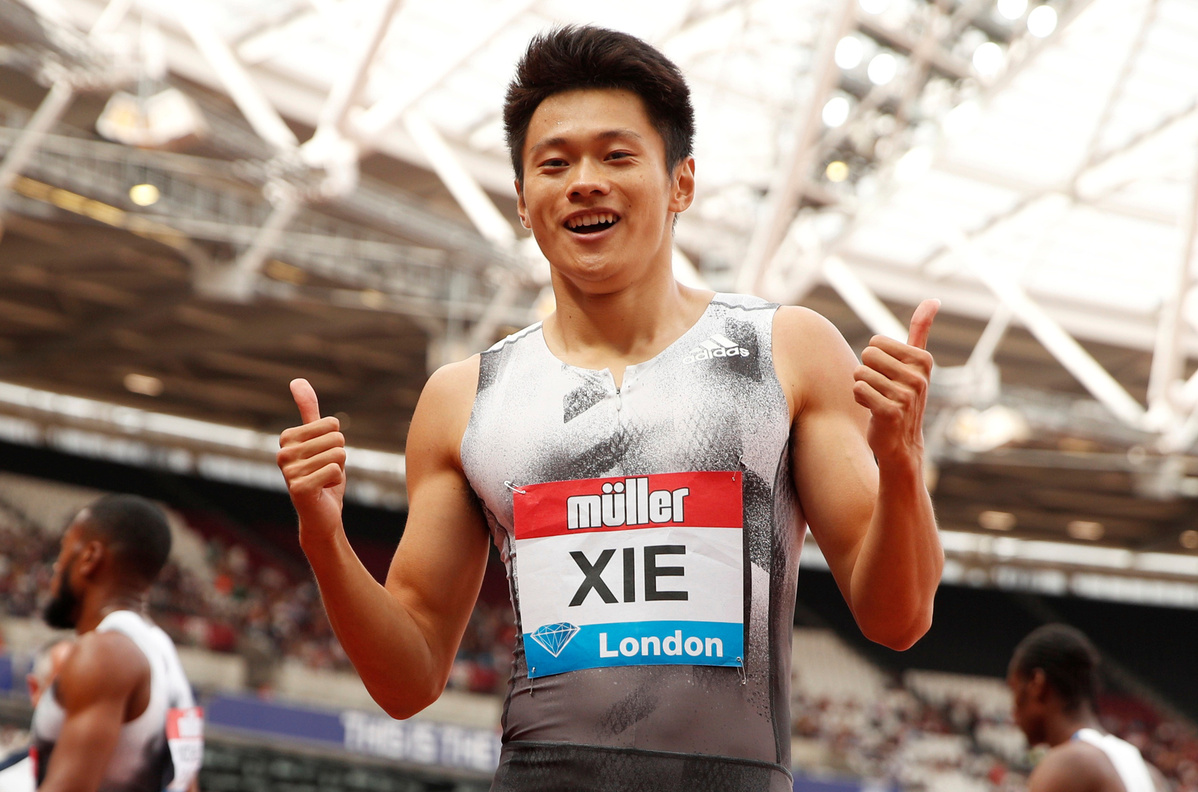 After months of suspended competition due to the coronavirus outbreak, Xie Zhenye came flying out of the blocks in Shanghai on Sunday.
In an event organized by the Chinese Athletics Association, the 27-year-old Xie, considered the strongest sprinter in the field, led from start to finish to clock 10.13 seconds in the 100 meters. Huang Zhijian finished second in 10.36, with Jiang Hengnan third in 10.63.
Xie also eased to victory in the 200m, comfortably crossing the finish line first in 20.80 ahead of Tang Jiale (21.59) and Wang Long (21.87).
Despite his dominance, Xie was not entirely satisfied with his performances. "I was not in my best condition, couldn't find my best tempo, but I will manage to find it in coming events. See you at the national championships in September," he said.
Xie has personal bests of 9.97 in the 100, set in 2018, and an Asian-record 19.88 in the 200, from 2019.
XINHUA