China-Pakistan relationship hailed by foreign minister
Share - WeChat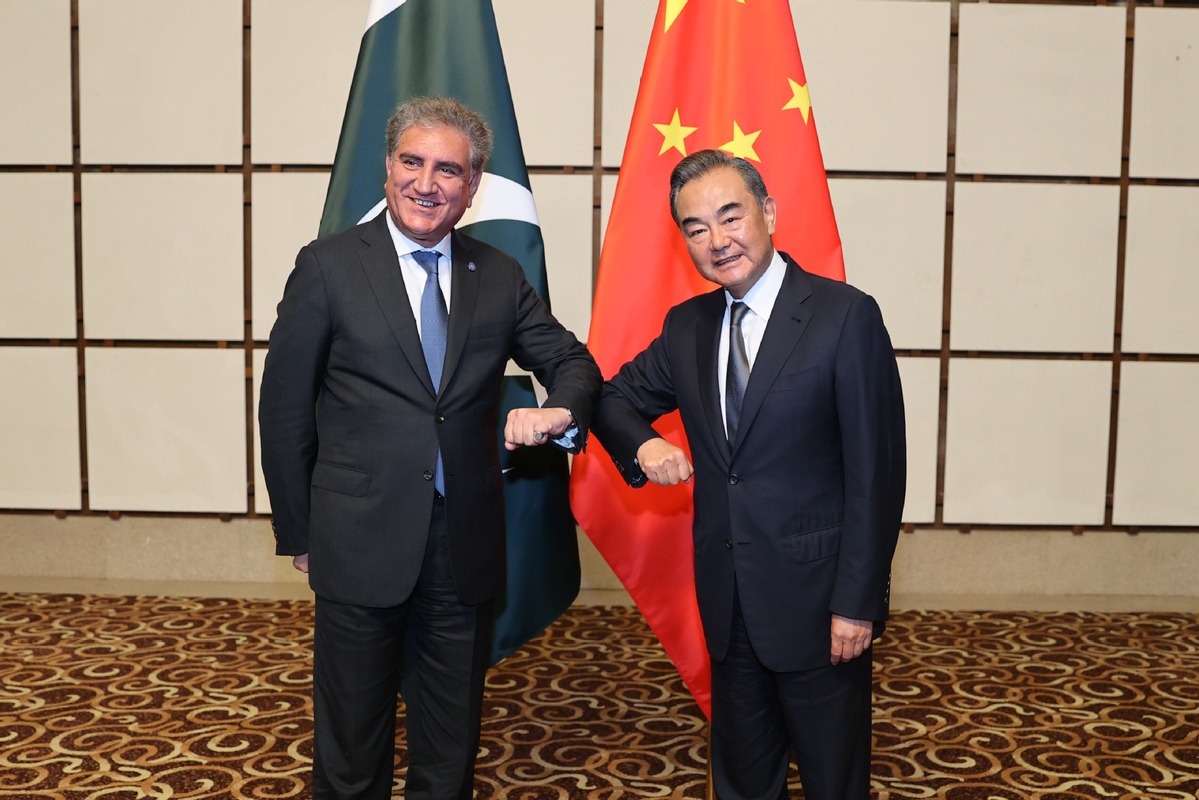 The iron-clad brotherhood between China and Pakistan has become closer after the China-Pakistan relationship endured the test of the COVID-19 pandemic, State Councilor and Foreign Minister Wang Yi said on Friday.
Wang made the remark when jointly meeting the press with Pakistani Foreign Minister Shah Mahmood Qureshi in Hainan province after holding the second strategic dialogue between the two countries.
Hailing China and Pakistan as good bothers that stood together and shared weal and woe, Wang said the two countries have supported each other after the novel coronavirus broke out.
The two countries have set a good example of international cooperation against the virus by sharing the anti-epidemic experience in a timely manner, providing medical and material support to each other, he said, adding that mutual trust has been consolidated and cooperation was further deepened.
Wang also said that China and Pakistan have agreed to carry out cooperation on vaccine research and development, and to deepen the building of the China-Pakistan community with a shared future as well as the building of a community of health for all.
According to Wang, the two sides also reiterated their commitment to adhere to the purposes and principles of the United Nations Charter, to strengthen coordination on multilateral stages and to support multilateralism, free trade and mutually beneficial cooperation.
The two sides also expressed opposition to unilateralism, protectionism and hegemonic acts, vowing to maintain their common strategic interests as well as international fairness and justice, he said.