Geely cuts sales goal despite increased market share
Share - WeChat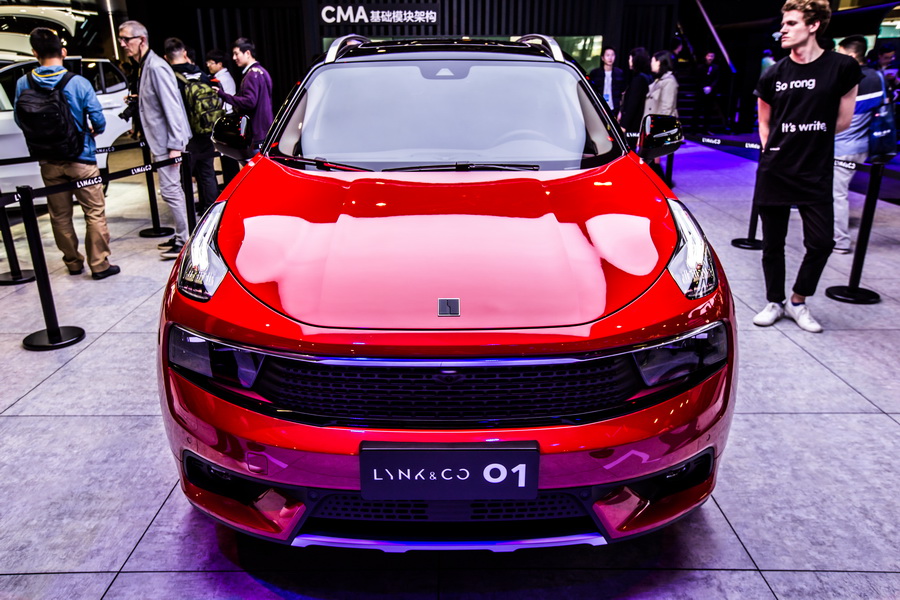 China's Geely Auto trimmed its sales goal for the year on Monday as the coronavirus pandemic has hurt the financial performance of the Hong Kong-listed carmaker.
The company scaled down its sales target to 1.32 million vehicles, down from 1.41 million. The new goal, if reached, will represent a 3 percent fall from its sales in 2019.
Geely made the announcement in its half-year report, in which it registered a 23 percent fall in revenue to 36.82 billion yuan ($5.3 billion) and a 43 percent drop in profit to 2.32 billion yuan.
The carmaker said its financial performance was worse than expected, primarily because the coronavirus pandemic stopped customers from visiting showrooms in the first half of the year.
Its first monthly sales increase happened in April, and continued on an upward trajectory in the following months. Geely sold 530,446 vehicles in the first half of 2020, down 19 percent from the same period last year.
Despite the slide, Geely ranked first among Chinese carmakers and fourth in the Chinese market. Its market share in China went up to 6.74 percent by June, up from 6.51 percent at the start of the year.
Statistics from the China Association of Automobile Manufacturers show that passenger sales in the same period slumped 22.4 percent year-on-year, while Chinese-branded carmakers saw a 29 percent nosedive.
The association estimated that sales for the entire year will fall 10 to 20 percent from 2019.
Confronted with uncertainty in the market, Geely said it will speed up introduction of new vehicles, especially new energy ones, to consolidate its leading position in the Chinese auto market.
"Our new product launches will be at a high level in coming years and offer enough power to maintain our long-term growth," the carmaker said in a filing on Monday.
According to its plan, Geely will launch six models in the second half this year. It launched another three in the first half.
The company also aims to start exports of its SUV 01 under its premium brand Lynk & Co to European countries later this year. Geely's exports from January to June totaled 19,573.
Geely said it has basically finished setting up sound distribution networks in its major international markets. Exports are expected to become another driving force of its revenue in coming years, said the company.
Geely has a market capitalisation of about $21.2 billion, eclipsing international peers better known outside of China such as Fiat Chrysler Automobiles NV and Nissan Motor Co Ltd.
Its parent, Zhejiang Geely Holding Group Co, plans to merge the automaker with affiliate Volvo Cars and list the successor in Hong Kong and possibly Stockholm.
In late July, Geely said it will build more Geely-branded vehicles on its Compact Modular Architecture, which has been reserved until recently for high-end models by Volvo, Polestar and Lynk & Co.
Geely and Volvo started to develop the CMA in 2013, which is designed to be compatible with combustion engines, mild hybrids, plug-in hybrids and pure electric vehicles.
The company said cumulative sales of vehicles built on the architecture surpassed 600,000 units by the end of July.