Sino-EU treaty would promote solidarity
Share - WeChat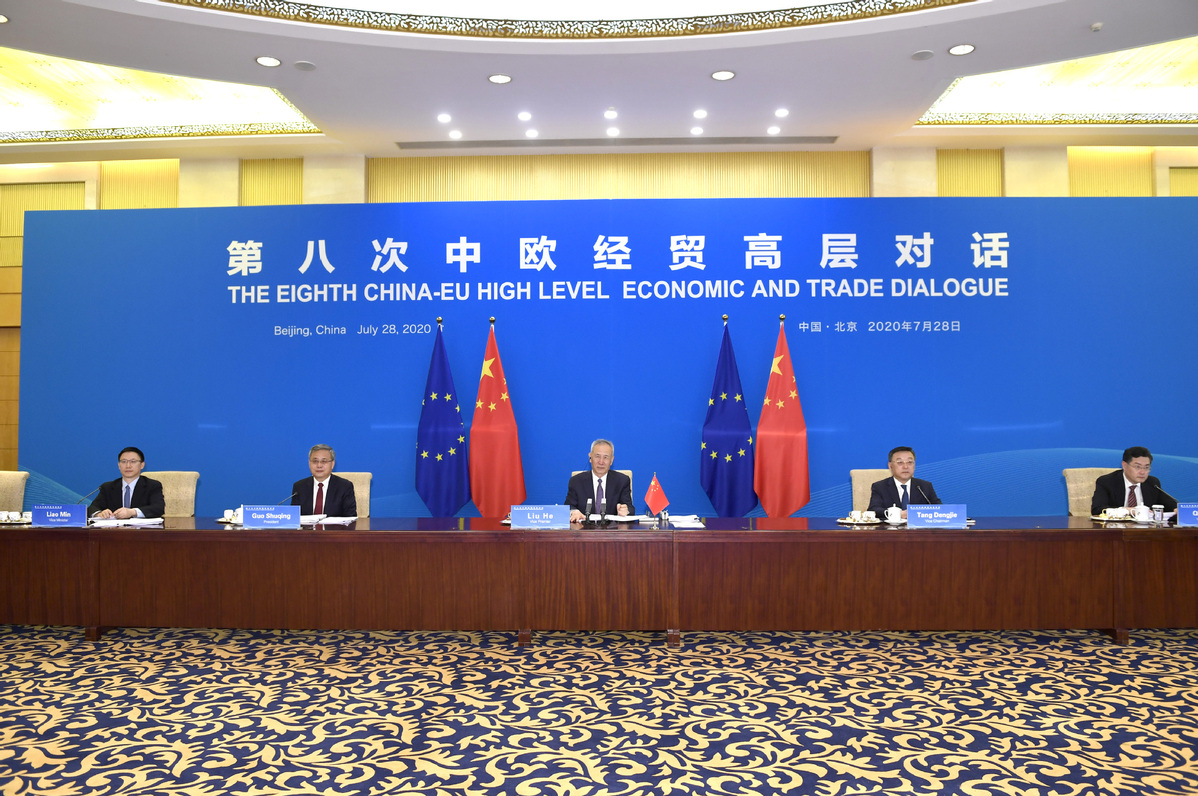 The eighth High-Level Trade and Economic Dialogue between the European Union and China, held in late July under the theme "Post-COVID-19 China-EU Cooperation, Promote Steady Recovery and Growth for Global Economy", has produced fruitful outcomes and consensus.
Both sides appreciated the progress made in the China-EU Bilateral Investment Treaty negotiations and agreed to strengthen supervision and guidance to complete negotiations and reach agreement on a high-level investment treaty within the year.
The BIT initiative was born at the 2012 China-EU Summit when the two sides reached consensus on starting BIT negotiations as soon as possible.
Seven years have passed since then, and 31 rounds of negotiations have been conducted. Six rounds of negotiations were held this year, with the first five seeing positive progress over negative lists. In the 31st round of negotiations, several breakthroughs were made on fair competition rules.
Talks were held around three key issues. The first was market access. The EU hopes to expand areas of mutual investment and achieve equal access to each other's market.
China has already shortened the negative list on a gradual basis, but due to the gap between the development levels of their industries, there are still divergences on equal market access.
At the 25th round of negotiations in December last year, China and the EU exchanged improved offers on market access lists.
The second key issue was a settlement mechanism for investment disputes. The focus was on improvement, utilization and selection of investor-state dispute settlement, which is widely applied in international investment and is also an important part of the China-EU BIT negotiations.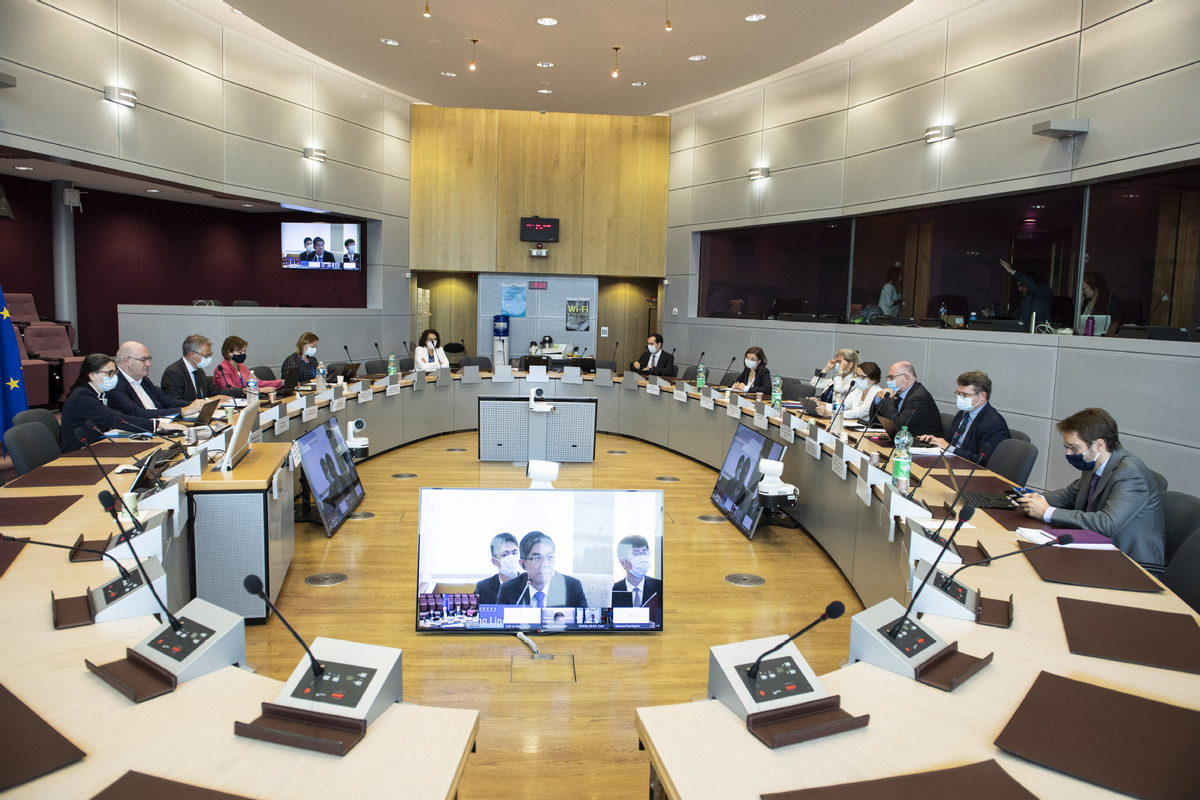 The EU put forward the proposal of investment courts while improving investor-state dispute settlement, and was more inclined to the former and its gradual application. As a result, there are some uncertainties and divergences in choosing settlement mechanisms for investment disputes.
The third key issue was a level playing field for competition. This is mainly about the competitive neutrality principle for small and medium-sized enterprises. Developed economies believe that SMEs, with their preferential policies, are not on a level-playing field with private companies.
The EU hopes to include competitive neutrality into the BIT.But such a practice is clearly targeted at SMEs, thus creating divergences between the two.
Fortunately, substantive progress has been made on these three issues. China has signed bilateral investment agreements with 26 out of 27 EU member states, laying a solid foundation for the BIT between both sides.
However, different demands and complex internal relations of the 27 states make it quite difficult to get the BIT through.
When promoting the BIT negotiations, China should strive to make sure a BIT is more rational and beneficial. Since China and the EU are at different development stages, a uniform opening arrangement and negative list is not reasonable for China.
Instead, China should come up with a list that is acceptable to both sides to strike a balance between opening-up and economic security.
China should explore a modern bilateral investment negotiation model that covers both outbound investment and utilization of foreign capital.
A dispute settlement mechanism should strike a balance between the interests of host countries and those of investors. China should consider reasonable exception clauses and keep certain policy space instead of totally accepting EU reform proposals when making arrangements for arbitration procedures and jurisdiction limits.
Last but not least, when it comes to fair competition, China should continue with the reform of SMEs and urge the EU to relax controls on high-tech investment.
As for the EU, the BIT negotiations will bring the negative list management model, thus enlarging market access to China, and will enhance the protection of EU investment in China and legal certainties of EU investors' status in China.
For China, the negotiations will boost investment in the EU, help take opening-up to a higher level, and achieve high-quality development of trade and investment.
This year marks the 45th anniversary of the establishment of China-EU diplomatic relations. Against the backdrop of China-US trade frictions, a China-EU BIT will ease the impact of China-US economic and trade competition and create more opportunities for long-term cooperation between China and the EU.
When it comes to benefits for the whole world, a China-EU bilateral investment treaty will send positive signals to the world amid the COVID-19 pandemic, boost confidence in economic recovery and promote multilateral and regional solidarity and coordination.
The author is dean and professor at the Institute of International Economics at China Agricultural University.