Apple helps promote vocational education in China
Share - WeChat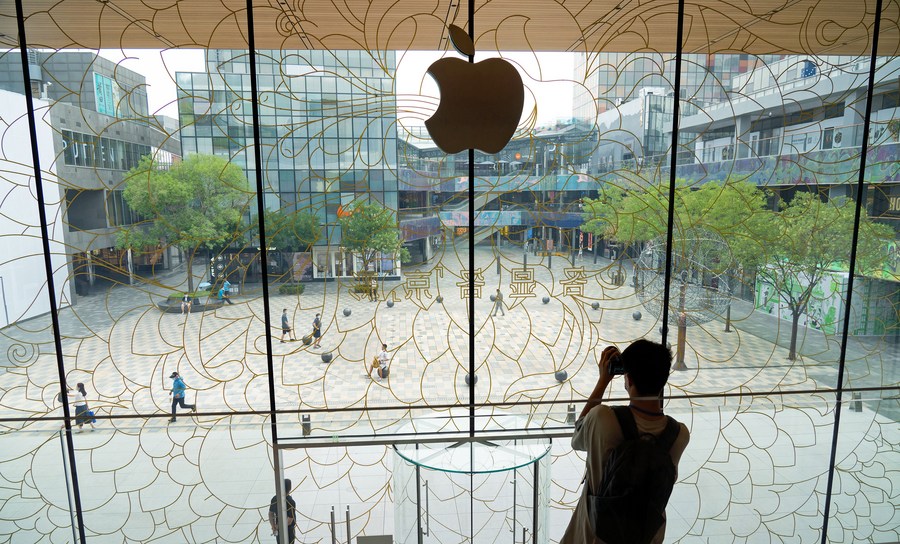 Apple Inc is working with suppliers to offer assembly line workers better learning opportunities, to help them prepare for the era of smart manufacturing.
In its latest Apple China corporate social responsibility report, the company said it has partnered with local suppliers to offer workers more opportunities to advance their professional capabilities, and upgrade their skills including how to become excellent leaders.
Since 2018, the company has been offering the Swift programming language trainings to suppliers' employees. By the end of this year, about 10,000 supplier employees will have participated in such programming curriculum, Apple said.
Apple has also been partnering with its suppliers to implement an education initiative called Supplier Employee Education and Development Program, which is often abbreviated as SEED, for more than a decade. Under the program, Apple and its suppliers implement projects that help supplier employees learn new skills, earn degrees, and expand their career options.
In 2019, over 150,000 suppliers' employees benefited from the SEED program, the US company said.
Tim Cook, CEO of Apple, said in a speech in early 2017 that China has an intersection of craftsmanship and computer science, which is rarely found in other places. And China's No 1 attraction to Apple is the quality of its people.