Tales of the unexpected
Share - WeChat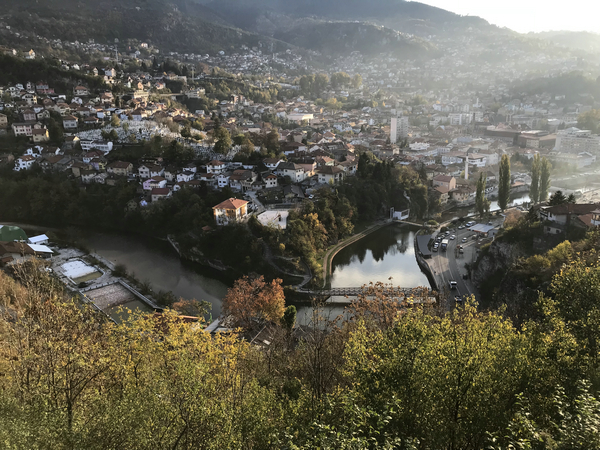 "No man is an island entire of itself; every man is a piece of the continent, a part of the main." English poet John Donne wrote these famous words shortly after he recovered from a serious disease in London in 1623.
Today as the COVID-19 confines people, countries close borders, and the future looks shrouded in uncertainty, breaking isolation and building psychological and physical connections seem to have taken on an added and immediate urgency.
This is especially true when people recollect past travels to the remotest areas on this planet, destinations that are often overlooked, where young travelers listened intently to locals' stories putting pride and prejudice aside.
Their initial curiosity gradually grew into a more profound understanding that offers new perspectives for people to see others and themselves. That is why the latest issue of One-Way Street, a Chinese literary periodical based in Beijing, titled An End to Isolation, is having such a huge impact on readers, many of whom comment online that the travelers' writings in this issue helped to open their eyes and hearts and take them to a bigger world in a time of isolation.
This issue is a special edition, focused on One-Way Street Foundation's Sailors Project that launched in 2018, and which has just kicked off a call for submissions for its 2020 iteration. The foundation financially supported Chinese applicants to travel to various destinations. Each participant was supposed to submit work based on their travels, either in writing or on film.
The project draws inspiration from American poet Walt Whitman's A Song of Joys, which extols everything in the poet's life, even hardships, loneliness and death. In the end, it goes: "O to have life henceforth a poem of new joys!/To dance, clap hands, exult, shout, skip, leap, roll on, float on!/To be a sailor of the world bound for all ports,/A ship itself, (see indeed these sails I spread to the sun and air,)/A swift and swelling ship full of rich words, full of joys."
"To be a sailor of the world bound for all ports" became the slogan of the project, celebrating the buoyant idea of setting sail for an extensive world and building connections, says Wu Qi, 34, the periodical's editor-in-chief.
Most Popular