China's car market revs up with positive growth
Share - WeChat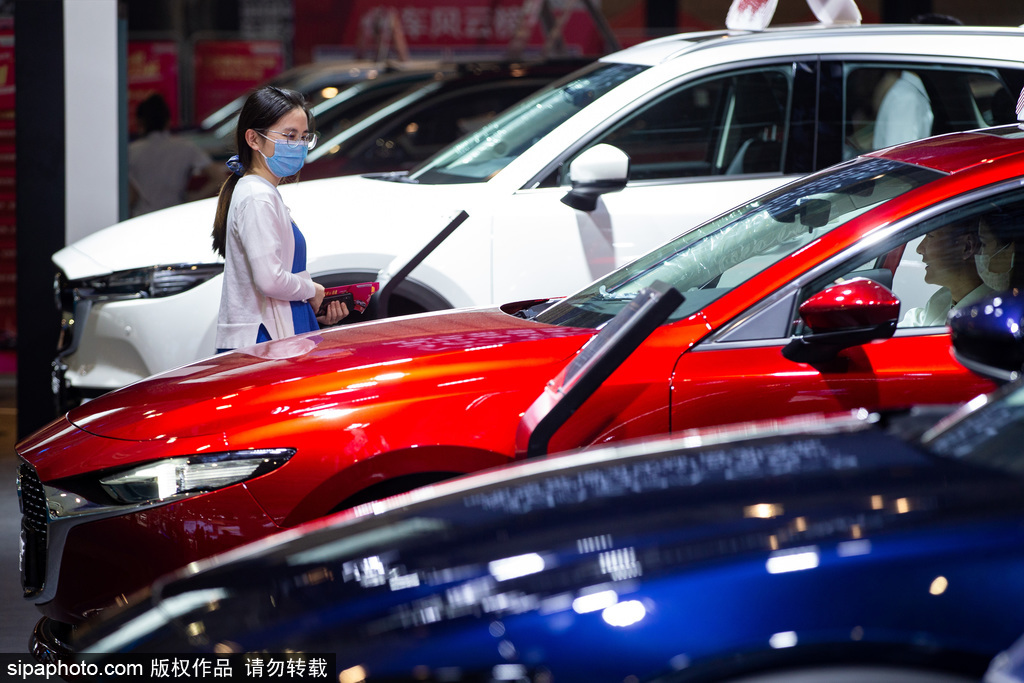 China's motoring market is picking up steam amid effective epidemic control in the country, achieving positive growth for three consecutive months since April, Economic Information Daily reported Tuesday.
The country's automobile production and sales in June registered 2.325 million and 2.3 million units, respectively, up 6.3 percent and 4.8 percent month-on-month, and rose 22.5 percent and 11.6 percent yearly, according to data from the China Association of Automobile Manufacturers.
China's high-end auto market still maintained a sound growth trend in July, and it is expected to maintain about 30 percent growth in the next few months, according to China Automobile Dealers Association.
Over the second quarter in China, German carmaker BMW delivered 212,617 vehicles, representing 17.1 percent growth year-on-year, the company showed. In the first half of 2020, BMW's total sales hit over 329,000 in the country, while its global sales fell by 23 percent during the period, and down 32.3 percent and 29.4 percent year-on-year in the European and the US markets, respectively.
In June, Toyota's new car sales in China increased by 22.8 percent year-on-year, and Mazda and Nissan witnessed their respective sales up 7.3 percent and 4.5 percent yearly in the market.
Apart from being a major engine in supporting world auto sales, China's motoring industry has also become a hot spot for global investment, Economic Information Daily reported.
Mercedes-Benz said on Aug 5 that Chinese company CATL would be its major battery supplier, and the two sides would co-develop cutting-edge battery technologies to support the German carmaker's electrification strategy. In July, the Stuttgart-based luxury car manufacturer launched a strategic partnership with the Chinese battery cell maker Farasis Energy, including taking an equity stake of around 3 percent in the latter.
In July as well, BMW and Brilliance Auto reached a strategic consensus on building an advanced auto parts industry cluster in Northeast China's Liaoning province, and the former also was planning to build an innovation base in Shanghai with China's e-commerce giant Alibaba to help foster tech startups focusing on internet and cars.
German automaker Volkswagen AG in May said it agreed to invest 2.1 billion euros ($2.33 billion) to acquire shares in two separate Chinese electric vehicle players, with 1 billion euros in Anhui Jianghuai Automobile Group and 1.1 billion euros in electric vehicle battery maker Guoxuan High-tech Co Ltd, according to a CGTN report.