In their own words (part two)
Share - WeChat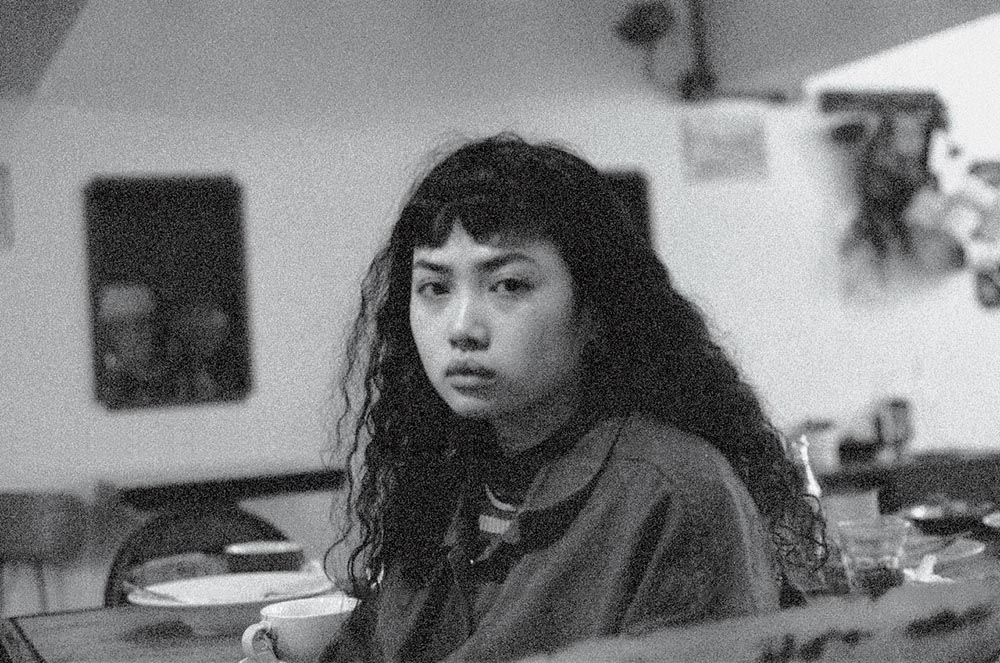 Heidi Leung Hoi-ting
Describe your collection.
The Extreme Storage collection was designed with six outfits in womenswear and knitwear, inspired by the urban phenomenon of extreme storage, combined with Hong Kong granny style. I'd like to present the daily life of an ordinary Hongkonger, in which each outfit is an interpretation of different circumstances or places. The aim of the collection is to capture and express my appreciation for these valuable, authentic lives in Hong Kong culture and reflect this overlooked original appearance of the city. Inspired by the layered and baggy storage structure of the extreme accumulation of random objects, the collection is a combination of various knitted structures, materials and textures, with contrasting colours and voluminous garment silhouettes. The upcycling of unwanted clothes, bedsheets from my friends, discarded items and industrial straps also featured in the collection.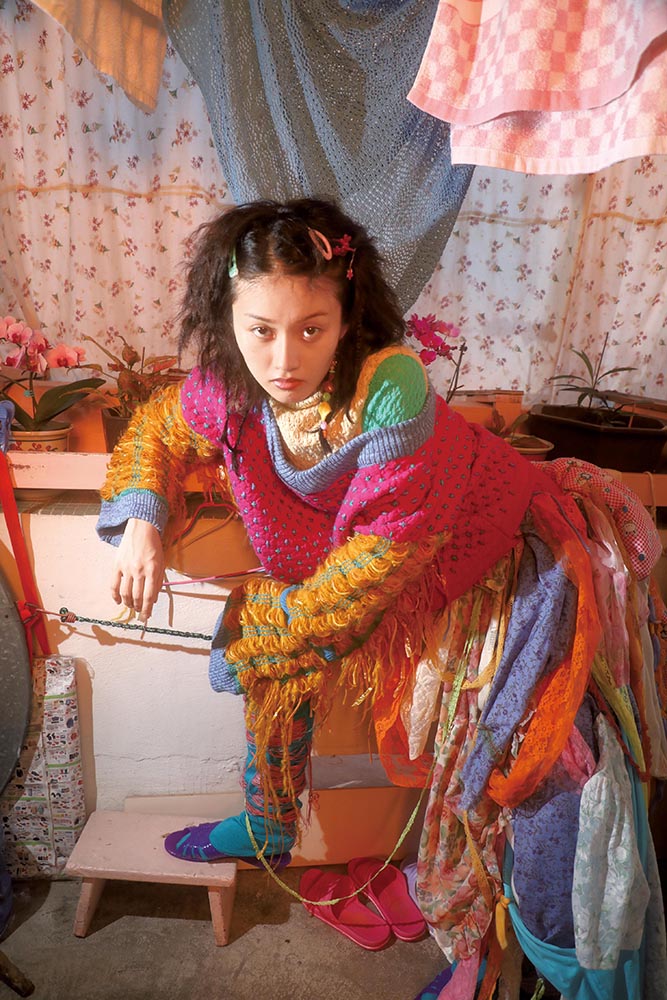 What was your inspiration?
I like wandering around the older districts and filming interesting stuff in my leisure time. That's how I found my inspiration – "extreme storage" is a living solution that's considered to be an "art of survival" in highly dense Hong Kong. With limited space, citizens creatively utilise the utmost amount of their space for storage. We can find this art of survival in our homes, wet markets, urban back alleys or any hidden corners in this concrete forest, which reflects the social realities and the lives of ordinary Hong Kong citizens. It's an authentic and unique lifestyle that should be retained under this globalisation. I hope this collection can change the public's negativity towards the "messy" phenomenon of extreme storage, raise people's awareness of things that are around them, and have them appreciate the unique lifestyle and culture of Hong Kong.
Did the events of this year impact your designs in any specific way?
The events this year have slowed our whole process. For knitwear students, we need to knit our own fabric. The suspension of PolyU in November was so sudden that all my yarn and fabrics were left in the studio, so the whole process stopped. In January, I went to my sponsor factory in Ningbo for ten days. I discussed my swatches with the artisans and ordered a bulk amount of yarn. Then, after Chinese New Year, the outbreak of COVID-19 led to the suspension of my sponsor factory. The progress was hindered again, as I left all the yarn I couldn't knit at school. It was a tough year for us, but this period of time allowed me to slow down, think deeper and refine my designs.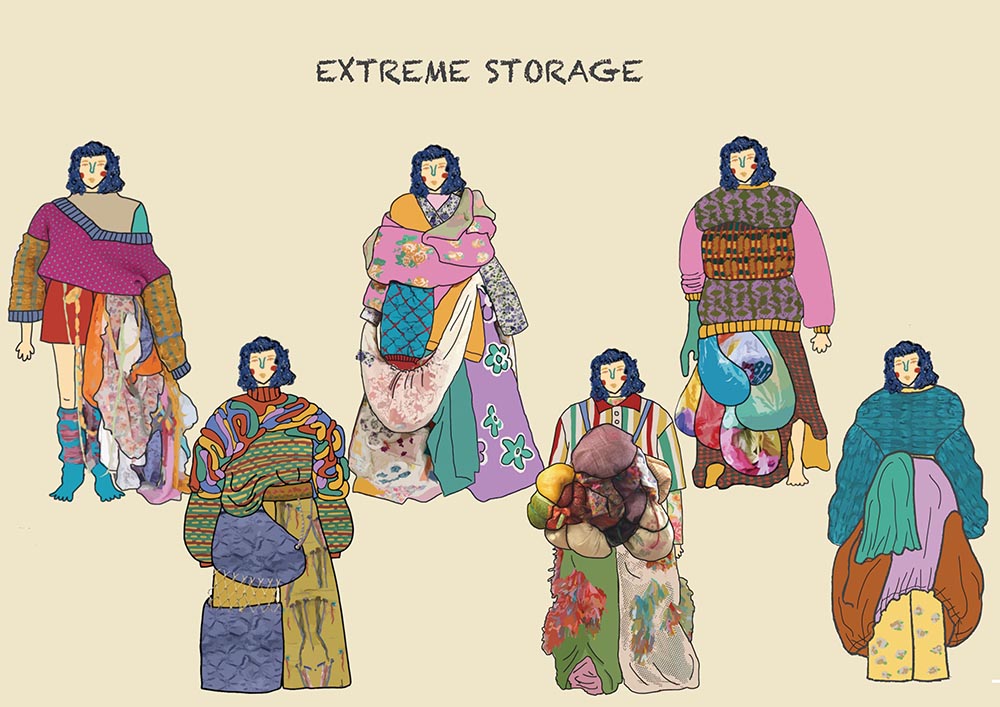 Who's your favorite designer?
Recently, it's Marine Serre. She manages to maintain a good balance between her own aesthetic and commerciality in her design. I believe that a designer should have a story to tell and has a responsibility to promote sustainability. She raises environmental issues like radiation and oil spills through her collections, and uses upcycling materials and vintage garments in her designs, achieving eco-sustainability.
Where do you position Hong Kong design on the international scene?
In my opinion, Hong Kong design has been stagnant without any major breakthroughs in recent years. Not many local designers can reach the international market. Japanese, Chinese mainland and South Korean design is growing and getting global recognition. I feel like most Hong Kong people are quite resistant to new ideas and designs, and just follow trends.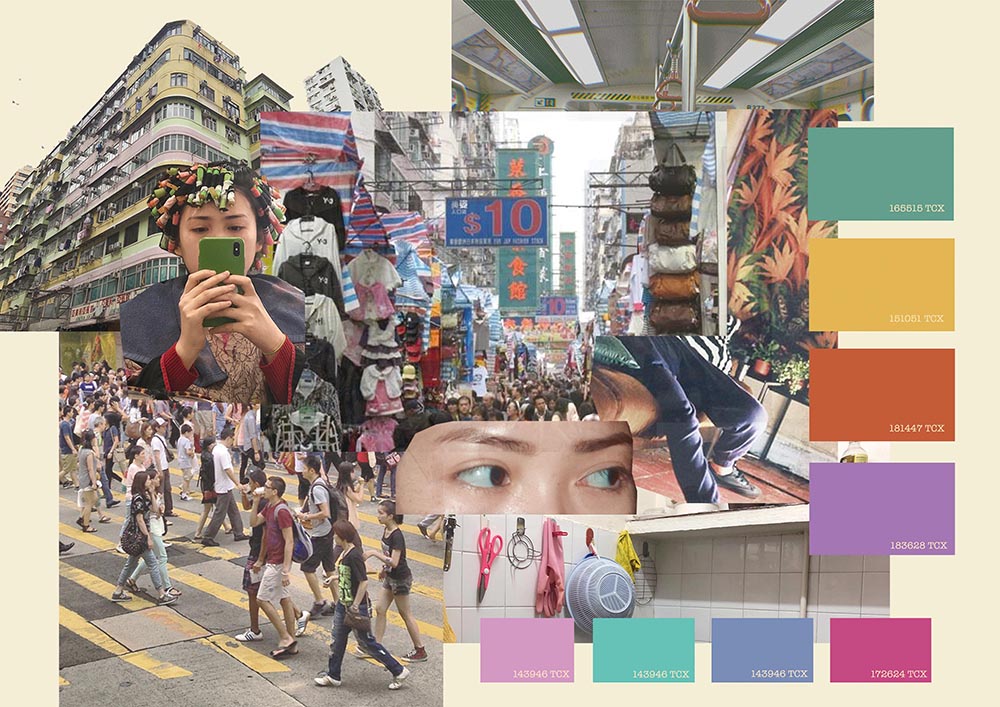 What sort of customer are you targeting with this collection?
I'm targeting those who are enthusiastic about art and culture, and like retro and vintage stuff. Their hobbies include collecting and photography. In addition, it's for people who pay attention to their own community and identity.
Most Popular