Folk group falls early, but wins hearts of reality show audience
Share - WeChat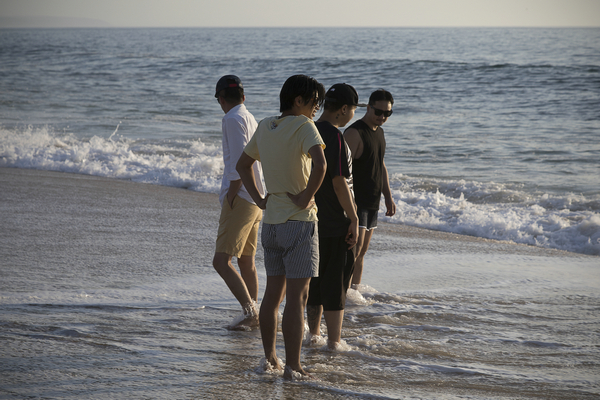 Wutiaoren made a strong first impression when they performed on the reality show, The Big Band, which premiered on streaming service iQiyi on July 25.
The band is led by two men-39-year-old lead vocalist-guitarist Maotao and 34-year-old vocalist-accordionist Renke-from Haifeng county of South China's Guangdong province.
Though they didn't make it through to the next round of the competition, Wutiaoren became one of the most unforgettable and talked-about bands since the show's premiere, thanks to its distinctive folk music style, strong local accent and its relaxed, humorous attitude when playing music.
"The moment that the two men walked onto the stage, I was impressed by their red slippers. They were casually dressed and looked confident," says Lin Yufeng, bassist of indie rock band Mosaic, also participating in the show.
"When they started to sing, I was transported. It's as if I could smell the ocean air of their hometown through their music, which is so real and natural."
During the show, the band performed a song in a local Haifeng county dialect, titled Daoshan Liangzai (literally "an underworld dandy"), about a local young man fooling around in a small town.
They had planned to perform another song, but changed their mind the moment they stood on the stage. The result was that the lights, stage set and subtitles, which were all set up beforehand, had to be abandoned.
"Two seconds after I stood on the stage and put my hands on my accordion, I decided to sing Daoshan Liangzai. We often changed our song list during our tours, so the band members were not surprised and followed my lead," says Renke.
Maotao recalls: "I knew that it was risky to change our song at such short notice, because the audience may not understand the lyrics without subtitles, and therefore, may not appreciate it that much. However, sometimes we just follow our feelings.