Schools in HK urged to uproot separatism on campuses
Share - WeChat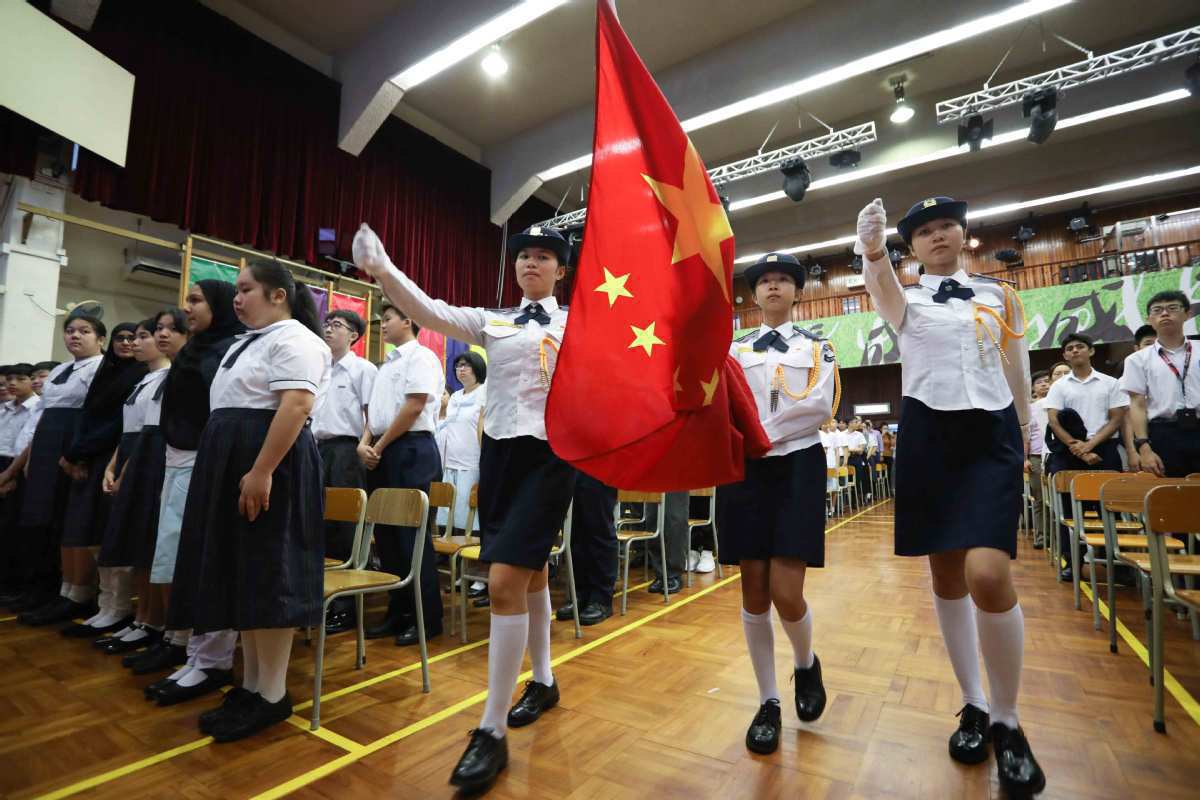 Hong Kong's education sector were urged to ramp up efforts to snuff out budding separatism on campuses one day after four students were arrested for advocating Hong Kong independence.
The four, aged 16 to 21 and claiming to be students, were suspected to have agitated for secession and inciting secession in violation of the city's National Security Law.
According to the police, the suspects had formed a new political group and pledged to use every means to fight for the establishment of a "Hong Kong nation".
Secretary for Security John Lee Ka-chiu, who's also a member of the city's top-level national security policy-formulating body, the Committee for Safeguarding National Security, put campuses on the top of his agenda as the city seeks to eradicate separatism.
In an interview with Chinese-language newspaper Ta Kung Pao, he said separatism talk, as well as biased and corrupted teachers, should be kept away from classrooms.
"We haven't done our education work well in the past 23 years, resulting in many young people losing their sense of national identity and respect for the law," he said.
To start with, the government will strive to reform school management, curricula and daily activities.
Former chief executive Leung Chun-ying agreed, saying the Education Bureau should ramp up efforts to uproot the long-existing separatism problems in local schools.