Ex-US diplomat slams Pompeo's 'primitive' anti-China rhetoric
Share - WeChat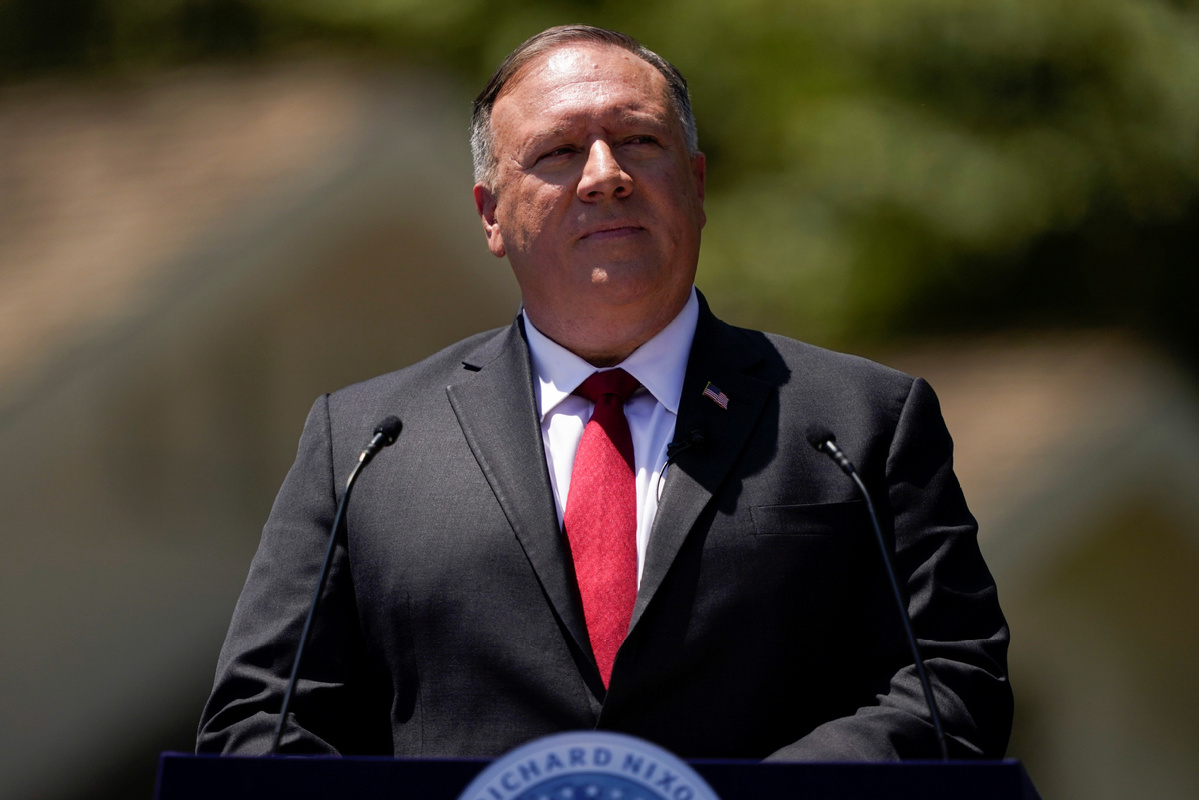 US Secretary of State Mike Pompeo's China-smearing speech at the Presidential Library of Richard Nixon was "primitive and ineffective", a former US diplomat has said.
The "blame China" and "get tough on China" rhetoric in the US would do little to change Beijing's behavior, Daniel Russel, former US assistant secretary for East Asian and Pacific Affairs, told CNBC on July 24.
This speech will only deepen anger toward the United States, Russel said.
Nearly 50 years after Nixon's historic 1972 trip to China, Pompeo used the symbolism of the venue to urge an end to the long-held engagement approach toward China and called for allies to "induce" change in China according to Washington's wishes. He also attacked China's social system and criticized China's domestic and foreign policies.
"Complaining is not fixing and denouncing is not diplomacy," said Russel, adding Pompeo's remarks could worsen bilateral relations.
Most Viewed in 24 Hours
China Views