Comic contest for East Asian youths opens in Beijing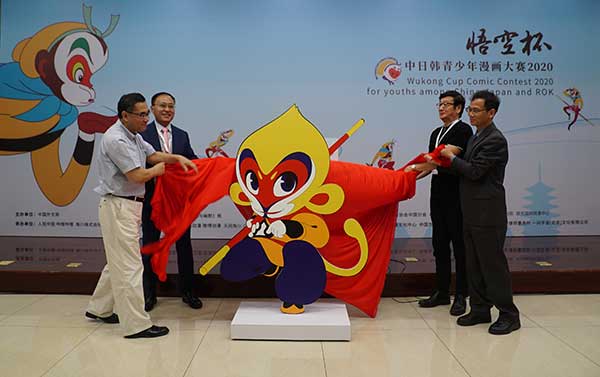 The Wukong Cup Comic Contest 2020 for Youths in China, Japan and South Korea opened in Beijing on Wednesday, calling for entries from young comic artists from the three countries.
The contest aims to look for young comic talent, showcase diverse cultures via the comic format, and promote exchange and mutual understanding among youths.
The contest is hosted by the China Foreign Languages Publishing Administration, and organized by People's China magazine, video platform Bilibili, Japan's Kadokawa Corporation and IIESTAR Inc.
The name of the competition comes from Sun Wukong, otherwise known as the Monkey King, a main character from the classic Chinese novel Journey to the West.
Gao Anming, vice-president of the China Foreign Languages Publishing Administration, said at the launch ceremony that Sun Wukong is a classic character who embodies intelligence and bravery, and he has been a popular element in the comic and animation works of China, Japan and South Korea.
The competition consists of two sectors for contestants based on age: under 18, and over 18. Works in the form of long comic strips, short comics and one-page comics are welcome to compete for three Wukong Grand Awards and nine subordinate awards.