Foreign firms ink investment deals worth $8b
Share - WeChat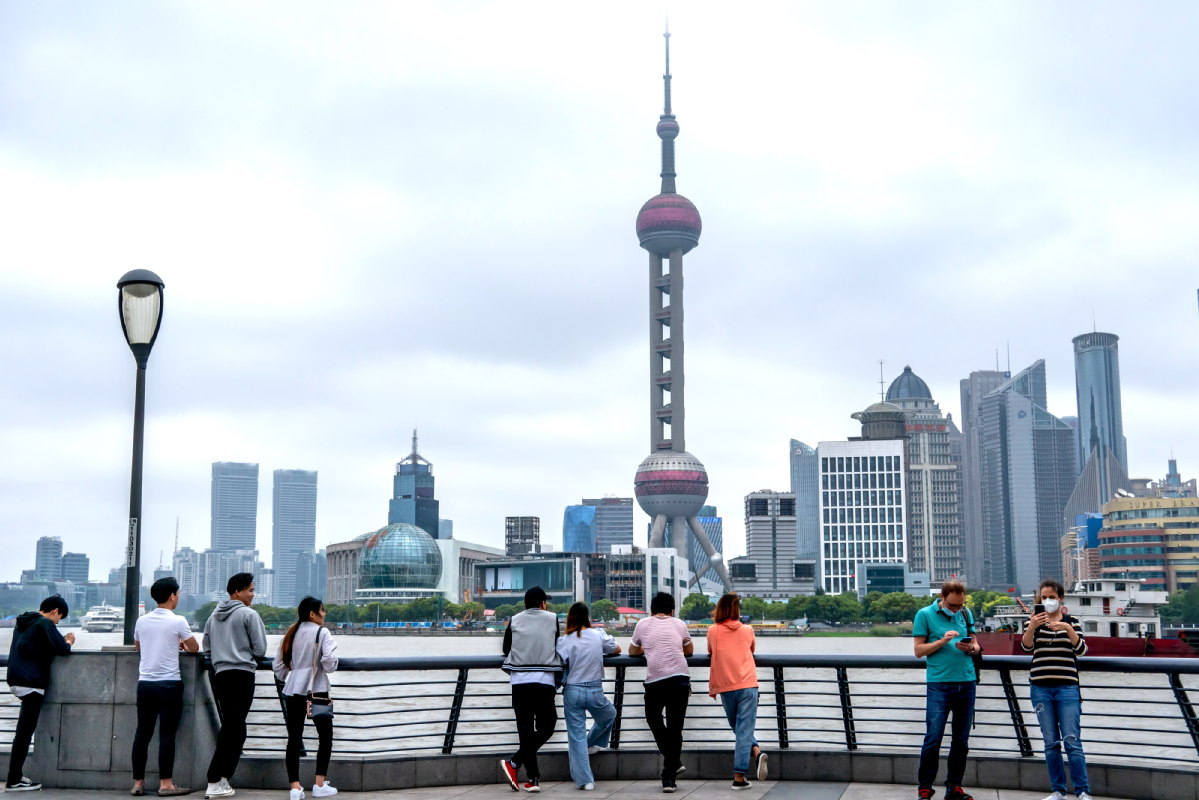 International businesses reaffirmed their vote of confidence in China by signing foreign investment deals worth over $8 billion on Wednesday in Shanghai.
Deals for 54 projects were inked in a ceremony attended by the Shanghai Mayor Gong Zheng. Fifteen of them are related to "new infrastructure" construction, artificial intelligence and integrated circuits. The slew of projects suggested companies' determination and confidence to flourish in China and in Shanghai, according to Vice-Mayor Xu Kunlin.
Boehringer Ingelheim is investing 451 million euros ($519 million) in China over the next five years, a move that the pharmaceutical giant deems "is a good moment now", said its China chairman and CEO Felix Gutsche. "We will continue to invest in China and for China … It's a good moment to reconfirm our presence in China, and in Shanghai," he told China Daily.
Gutsche said most of the investment will be used to spur innovation, which refers to investment in animal health, clinical studies, digital labs and biopharmaceuticals, all of which "are supported by the 'Healthy China 2030' initiative".
He also touted the municipal government's efficiency in dealing with the COVID-19 pandemic by rolling out timely and effective measures to stimulate businesses.
Despite the global economic turbulence due to the contagion, Shanghai received $10.28 billion foreign capital in the first six months of this year, up 5.4 percent on a yearly basis. The city has also ushered in 26 regional headquarters and 10 research and development centers of multinational corporations during the same period, taking the totals to 746 and 471 respectively.
"The city has a complete set of infrastructure, an environment that respects the rule of law, and an efficient government, on top of a multitude of talents, all of which are integral to a company's growth and development," said Philippe Snel, China representative of PRD Group.
The French specialist in industrial estate development and operations is teaming up with Shanghai-based Junjian Corp Development Co Ltd to set up a joint venture for smart supply chain services to cater to China's huge e-commerce market.
"Additionally, many of our clients are also headquartered in Shanghai, so Shanghai presents an invaluable advantage for us," Snel said. "We will first take root in Shanghai as our center and gradually expand to other areas in the Yangtze River Delta."
Casappa Hydraulics is looking to establish its Asia-Pacific headquarters in Shanghai to further consolidate its presence in China, according to Davide Bruschi, general manager of Casappa Hydraulics (Shanghai) Co Ltd.
"It's always easy to set up businesses in Shanghai, and especially in Pudong (New Area), with the government always being helpful (to businesses).More importantly, we always manage to find the right talent here," he said.