Shanghai film festival sells out in mere hours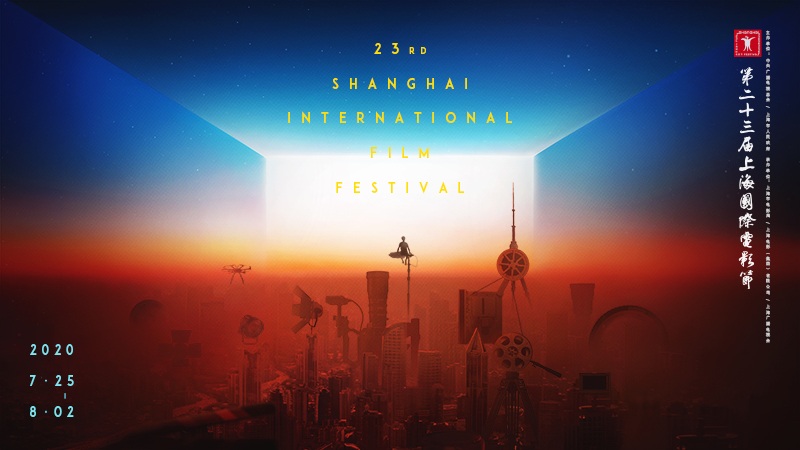 Almost all tickets for the upcoming 23rd Shanghai International Film Festival were sold out within the first few hours of the box offices reopening on Monday.
More than 320 films will be presented in cinemas, at outdoor projection venues and on online platforms during the festival, which runs from Friday to Aug 2.Of these shows, 232 will be making their Chinese or world premiere at the festival.
The film festival will be the first major international cultural event to be held in China since the COVID-19 outbreak, according to Fu Wenxia, head of the Shanghai International Film and TV Festival Center.
To ensure social distancing, the festival is only selling tickets online, and no more than onethird of the seats in cinemas will be available, according to current COVID-19 prevention protocols.
Moreover, due to COVID-19 prevention measures, the festival will not host its celebrated red carpet and grand opening ceremony at the Shanghai Grand Theatre. Instead, an opening forum featuring film industry leaders from across China will take place at the Crowne Plaza Shanghai hotel on Friday.
The event will also not host the Golden Goblet Awards and Asian New Talent Awards. The festival will be followed by the 26th Shanghai TV Festival, which will take place from Aug 3 to 7.
China decided to reopen its cinemas in regions that are at lowrisk for COVID-19 on Monday.
"The Shanghai International Film Festival is able to take place because the city has managed to contain the pandemic effectively," said Gao Yunfei, deputy director of the municipal publicity department. "We prioritize public safety and health more than anything else, so we made all possible preparations."
Audiences will have to verify their ID when buying tickets online. Upon entering the cinemas, they will have their temperatures taken and wear masks the whole time while inside. Cinemas will provide masks to those who come without them.
Shanghai had considered projecting all the films online and hosting the festival as an internet event, but decided against it because the municipality wanted to satisfy "people's longing to go to the cinema", Gao said.
All international film festivals have been canceled or postponed because of the COVID-19 pandemic since February, when the Berlin International Film Festival took place.
As the only Grade A film festival in China, the Shanghai festival maintained communications with the International Federation of Film Producers Associations, Fu said on Monday.
"Our decision to host the 23rd Shanghai International Film Festival ignited wide resonance in the filmmaking industries at home and abroad," she said. "In China, we believe the festival will strengthen the industry's confidence."