50 new Zhangjiagang projects signed
Share - WeChat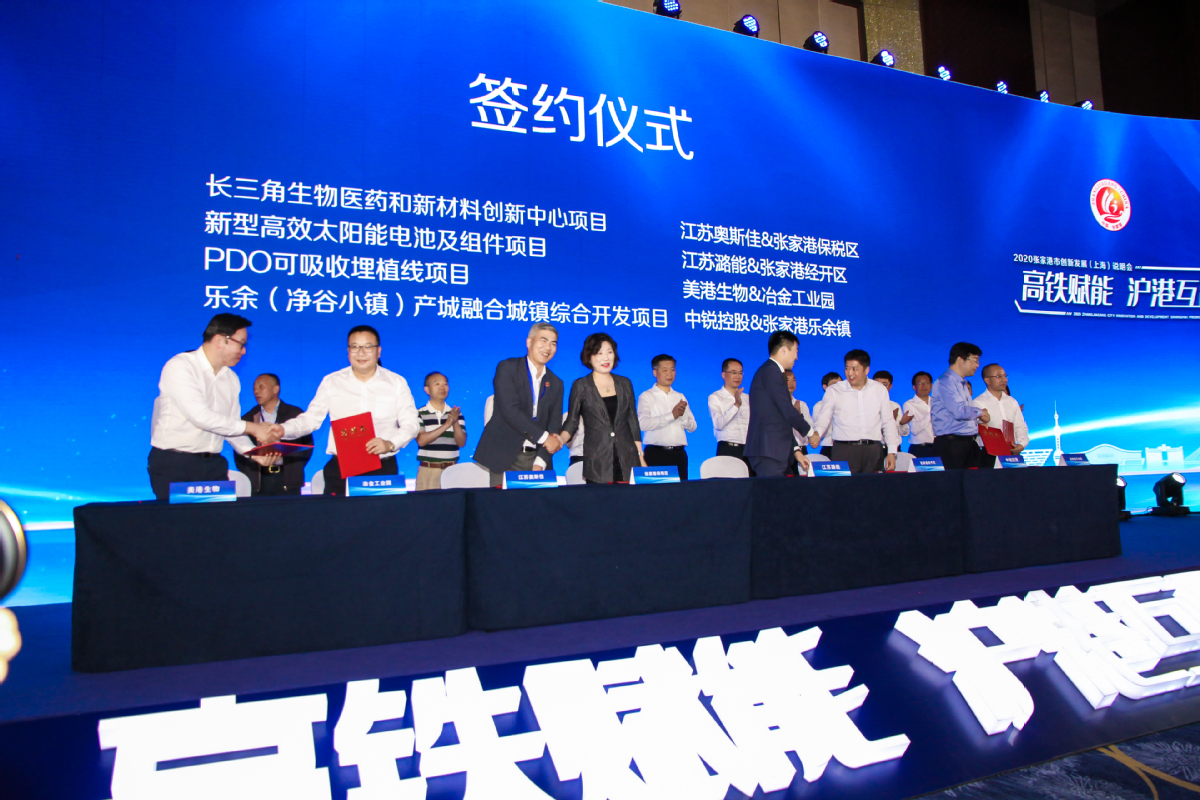 Fifty projects in smart manufacturing, financial investment and city-industry integration with a total investment of 43 billion yuan ($6.15 billion) in Zhangjiagang, a city in Shanghai's neighboring Jiangsu province, were signed on July 15.
These projects were tailor-made to assist the city's involvement with the Yangtze Delta region's development, according to the city government.
On July 1, Zhangjiagang commenced the operation of its first high-speed rail station, connecting the city to the region's high-speed network.
With the high-speed rail, commuters can travel between Shanghai and Zhangjiagang within half an hour. It is also expected to make Zhangjiagang a more attractive destination for business investment.
A new town around the high-speed rail station covering an area of more than 44 square kilometers has been planned and shared resources with Shanghai in the fields of medical care, education, care for the elderly, and culture and travel, will be introduced.
"We'll play up Zhangjiagang's unique advantages when facilitating collaboration with Shanghai in various industries. We welcome people who work in big cities within the delta to live in Zhangjiagang, and we also welcome people to bring their business plans and projects to the city," said Pan Guoqiang, Party chief of Zhangjiagang city.
Shanghai Zhangjiang Zhangjiagang Innovation Center also recently commenced operations to facilitate a smoother flow of resources for scientific and technological innovation between the two cities. It will also function as a window for exhibiting Zhangjiagang's advantages in science and technology in Shanghai.