Chinese picture book selected in international honor list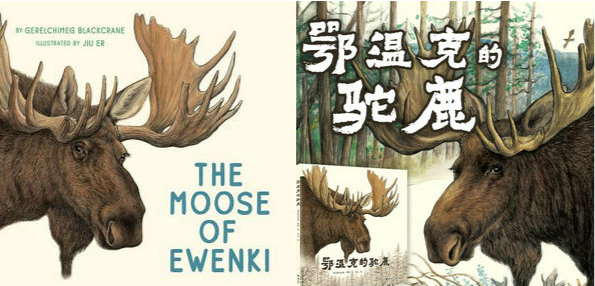 Recently, a Chinese picture book, The Moose of Ewenki, became one of the works recommended by the International Board on Books for Young Children(IBBY)'s 2020 Honor List.
Published in 2018, the book has received many awards for its moving story about the traditional lifestyle of Ewenki people in Inner Mongolia' and their strong emotional attachment to mother nature.
The author Gerelchimeg Blackcrane from Inner Mongolia has published dozens of works featuring the nomadic culture and hunting lifestyle of ethnic minorities dwelling in North China.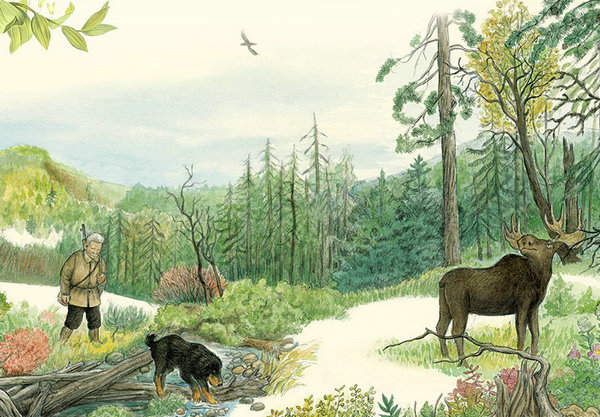 With his trademark long pony tail and often dressed in traditional ethnic costumes, the writer is known for the natural and mellow atmosphere between human and animal in his works. The Moose of Ewenki is Blackcrane's debut in the field of children's picture book which took him three years to finish.
During a book promotion event, the author said the picture book is inspired by an Ewenki man's real experience. The man once adopted a baby moose abandoned in a forest and sent the animal back to the nature when it grew up.
"This is Ewenki people's attitude toward life-they hunt, yet in a proper and limited way and only get the necessary part. For calves, Ewenki people will protect and take care of them," he said.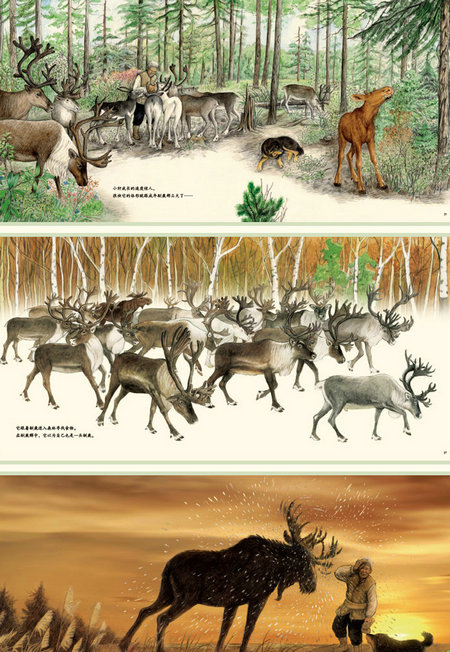 Blackcrane wished his picture book could carry Ewenki people's love and respect of nature to the children living in cities.
The illustrations are from painter Jiu'er, who is also a sculptor. She is the first female Chinese illustrator featured in the IBBY's book list.
By this July, the picture book has been introduced to a series of countries, including France, Canada, Germany and Sweden.
Alain Serres, chief editor of Rue du Monde, a French publication, said The Moose of Ewenki lets children know the relationship between humans and nature, and how harmonious the relation could become.
"And this is the reason why we love it."