Rural landscape gets 'face-lift'
Share - WeChat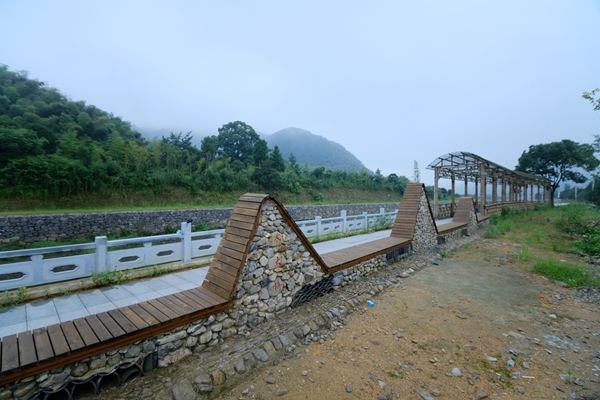 Farmers work with a visiting art teacher to beautify their village, Ma Zhenhuan reports in Ninghai, Zhejiang province.
Gejia village in Ninghai county, East China's Zhejiang province, got a facelift after colors were added to houses there. Culture has played an important role in the country's rural-revitalization program.
President Xi Jinping said in a report to the 19th Communist Party of China National Congress: "We must develop a socialist culture with Chinese characteristics, inspire the cultural creativity of our whole nation and develop a great socialist culture in China."
Gejia, located in the northern part of the county in the coastal city of Ningbo, was a village with moderate development earlier. The majority of some 600 households made a living by farming. The idea that farmers could create art to improve the environment or make a living did not exist.
"The world of art and design was so up high and we couldn't imagine that one day, we farmers could reach it," says Ge Menghui, a 58-year-old villager.
Most Popular