Artist uses 'bamboo brush' for unexpected effects
Share - WeChat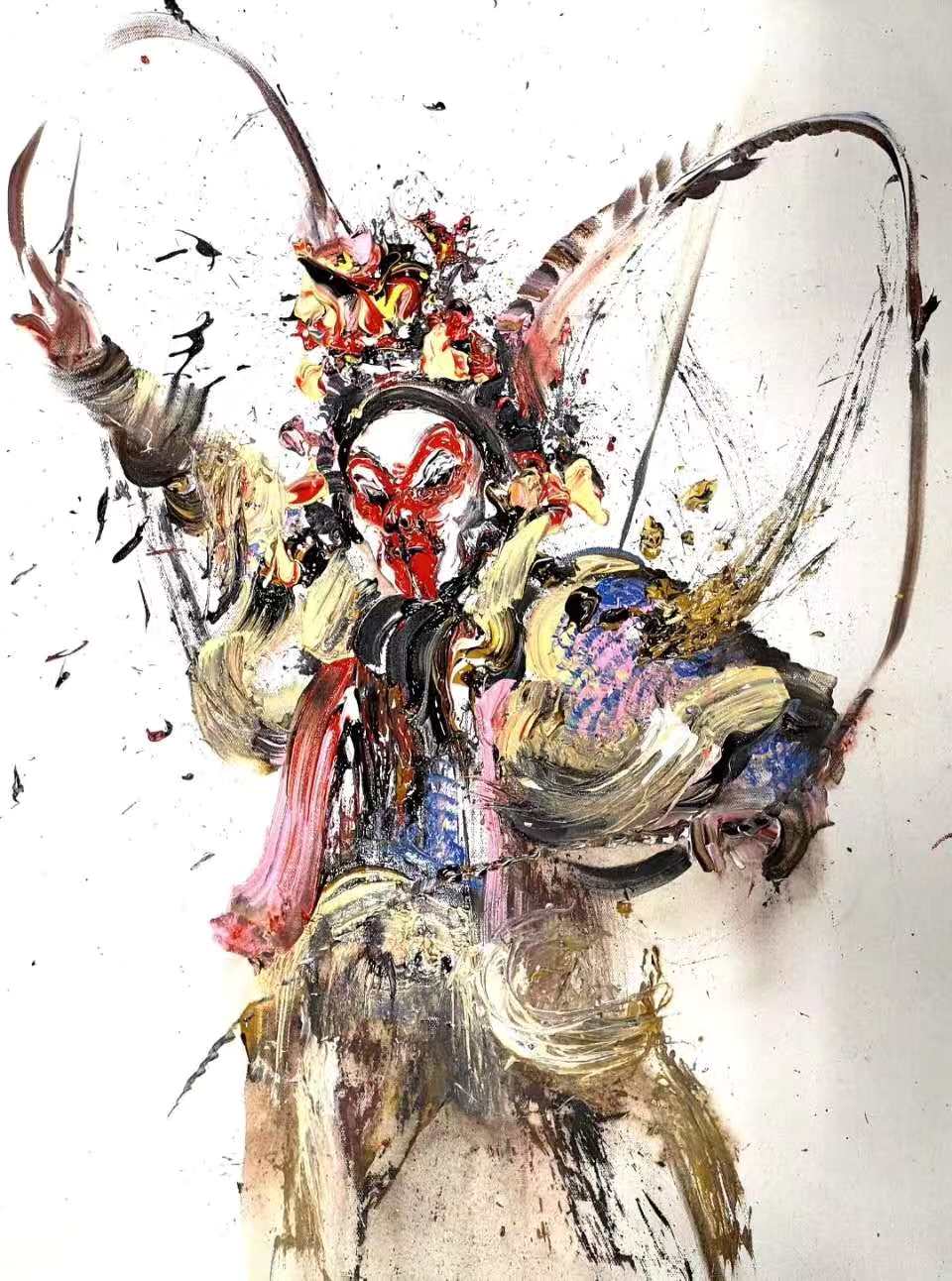 Instead of a pencil, Deng Yu sketches most of his paintings with a "bamboo brush". Inspired by Chinese writing brushes, his brush is made of bamboo twigs, and represents his latest attempt to create unpredictability in splatter effects.
"After trying various materials, including paper, plastic and styrofoam, I found the handmade bamboo brush handles the heavy and thick acrylic paint well. On canvas, its effect is close to the art of Chinese calligraphy," the 44-year-old artist from Shenyang, Liaoning province, said.
Through Western color and Chinese painting techniques, Deng has been looking for an intersection between Eastern and Western art styles. With the unpredictable painting effects of these tools, he also wants to defend the art field in the expansion of artificial intelligence.
His painting technique has gone viral on short video platform Douyin, with his breakout video showing his process of painting Qitian Dasheng (Monkey King) winning more than 408,000 likes. He has about 200,000 followers on the platform.