Boeing won't miss international air show in China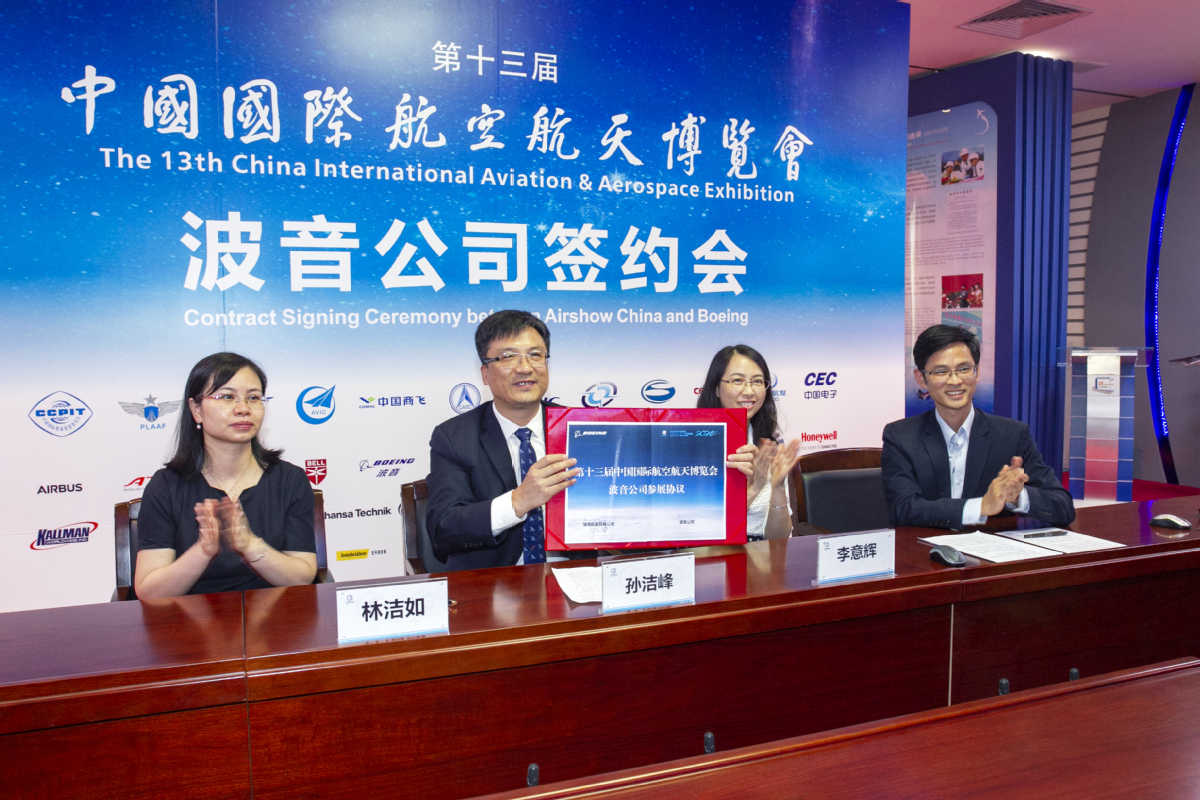 Boeing signed an agreement with Airshow China on Wednesday, saying it will participate in the 13th China International Aviation and Aerospace Exhibition.
Boeing has never missed the biennial event, which will take place this year in the Zhuhai Special Economic Zone in Guangdong province.
Boeing's exhibition area will cover more than 300 square meters this year, more than in the past, suggesting it will scale up its presence.
The contract was signed online between Sun Jiefeng, president and general manager of Airshow China, and Peter Gao, Boeing's vice-president for commercial sales and marketing in China.
Gao said China is an important market for Boeing and a partner Boeing greatly treasures.
"China's civil aviation industry has seen rapid and healthy development in recent years," Gao said, adding that Boeing has delivered more than 2,000 commercial aircraft to the country.
Delivery of the first 1,000 aircraft took about 40 years, but the last 1,000 took only five years, which is a perfect illustration of the development speed of China's civil aviation industry, he said.