Shanxi's Datong lays new tracks to boost tourism
Share - WeChat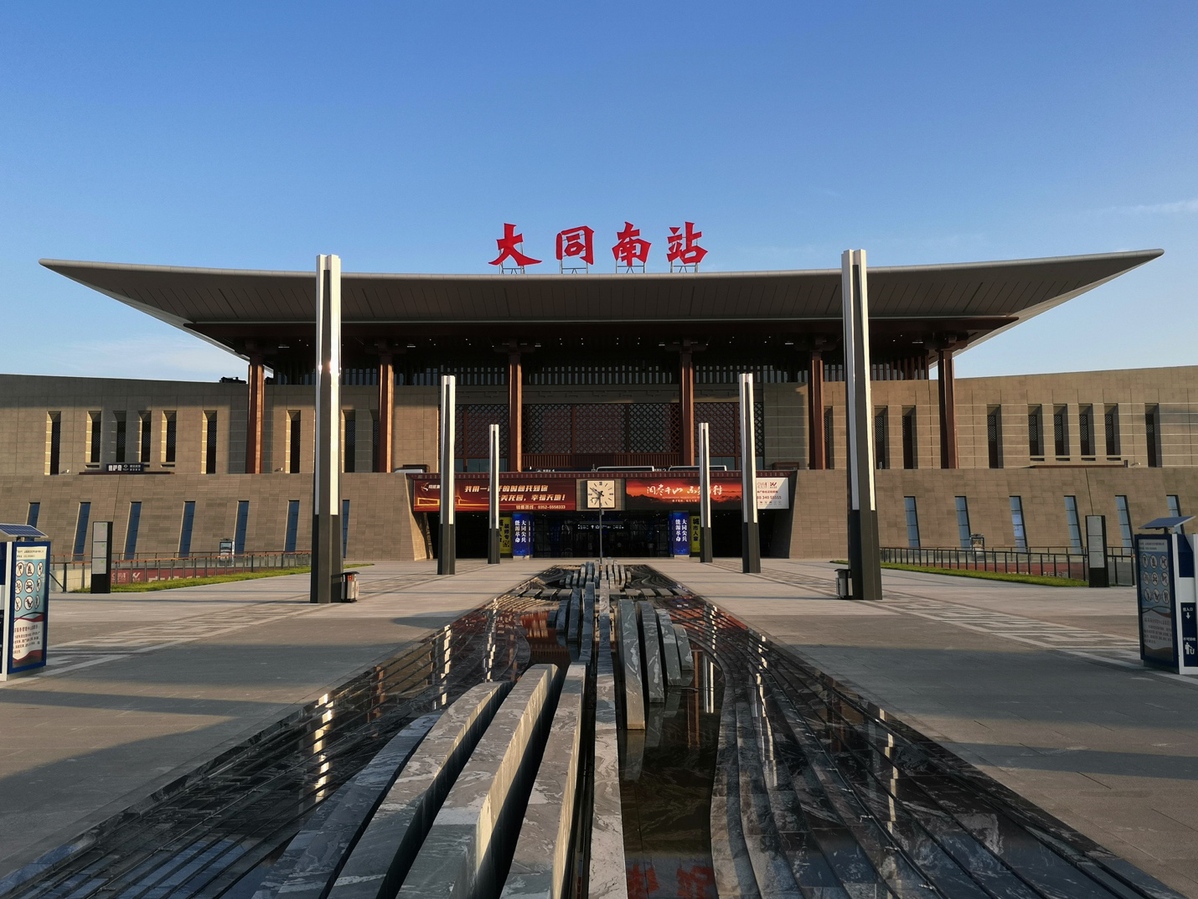 Datong city in North China's Shanxi province is stepping up efforts to develop its transportation network in a bid to promote tourism to boost local economy.
With the opening of Datong South Station, and the launch of Zhangjiakou-Datong high-speed railway as well as Datong-Xi'an high-speed railway, Shanxi has formed a more efficient transportation network linking Beijing, Inner Mongolia, Shaanxi, and many other provinces and cities across the country.
The efficient transportation network will make traveling easier. Now it takes less than two hours instead of six hours it used to take previously to travel from Datong to Beijing via train. Trip from Datong to Shanxi's capital city Taiyuan now takes about two hours from four or five hours previously, according to Datong South Station.
Datong's efforts in enhancing its transportation network will promote tourism to Datong and boost local economy, it added. Moreover, Zhangjiakou-Datong high-speed railway passes through many poverty-stricken areas, which promotes a more efficient labor flow and thus contributes to those areas' poverty alleviation.
Zhang Hongjie, head of the Datong South Station, said the station has cooperated with local government to introduce tourism-related services and some of Datong's unique products to the station. The goal is to better meet demands of tourists, and meanwhile contribute to poverty alleviation in certain areas by selling their products.