China gains market share as global trade rebounds: Morgan Stanley
Share - WeChat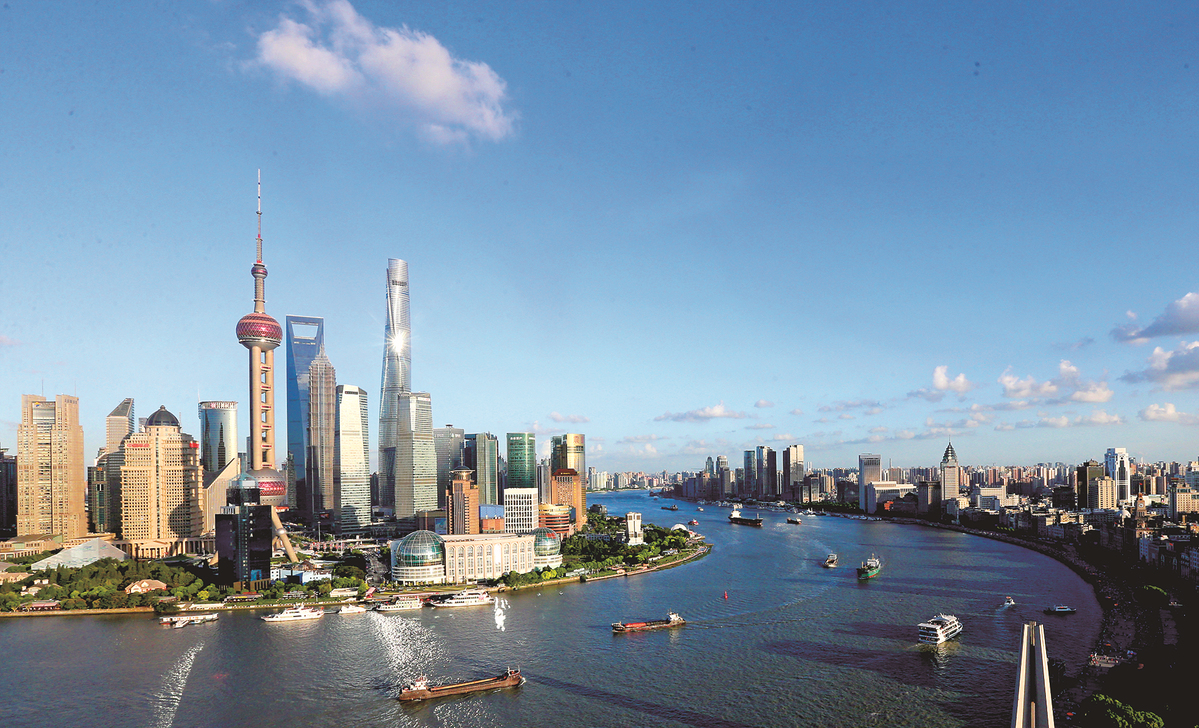 China has been gaining global market share in terms of trade as it appears to be the first to shrug off the global slump driven by the coronavirus pandemic, according to investment bank Morgan Stanley, CGTN reported.
The worst of its trade performance has likely passed as it is expected to continue growing its import and export recovery this year alongside a global recovery, said Morgan Stanley Chief China Economist Robin Xing.
"I would say China's trade performance is enjoying a boost right now as it continues to gain market share ... and the worst of global demand is behind us," Xing told CGTN.
China's foreign trade rebounded sharply in June as recovery in the country gained traction aided by government stimulus which stoked demand for commodities while exports, fueled by medical goods, also rose.
In US dollar terms, both imports and exports came in above expectations. According to official data released on Tuesday, imports rose for the first time since the pandemic struck, by 2.7 percent year on year to $167.2 billion, bouncing from a 3.3-percent decline in May. Exports also rose by 0.5 percent to $213.6 billion, strongly beating expectations and showing signs of recovery.
A Reuters poll had earlier predicted a 10-percent fall in imports and a 1.5-percent contraction of exports.
Commenting on the latest data release, Xing said two things stood out, namely the strong export numbers, and broadening export performance beyond non-medical goods.
"It (exports) beat expectations and it's not the first time, but for the fourth month in a row. Second, this strong export performance broadened to non-medical goods."
"So over the past three months, when the external shock was at its peak, from March to May period, China's exports held up because it was gaining market share, it was largely driven by medical equipment and computers. So now we are seeing a more broad-based export recovery, expanding to things beyond just medical areas," said Xing.
Xing explained that China was regarded as a country that managed to be "first in-first out" of the COVID-19 situation, and now it's bolstered by signs of recovery in the global trade.
Morgan Stanley: China GDP to return positive in Q2
Xing also said Morgan Stanley predicts China's second quarter (Q2) GDP growth will be back to positive, which was a pace much faster than the market expected a couple of months ago.
"It is on track to return to pre-COVID-19 by potential growth level in quarter four (Q4)," he said.
On the country's long-term prospects given calls for a shift in supply chain management, Xing said that China remained a large base for manufacturing, citing examples of Tesla and Apple, both of which are retaining, and for the former, even expanding their base.
"They (large businesses) have been encouraged by China's ramp up post-COVID-19 shock … not planning any dramatic shift from relying on partners in China, noting that production coming back so quickly from COVID-19 disruption really demonstrates China's durability and resilience," he said.
Xing said that the focus in the first half of 2020 was geopolitical tensions, particularly US-China trade tensions, but the discussions in the next couple of years seem to have shifted.
"The discussions have shifted to business continuity, and the relative advantage that China has in this context over other countries, in particular, some large multinational firms," he said.
However, he said that there may be some diversification in the supply chain, though several companies have said they are employing a so-called "China plus one" strategy.
"Most of them are employing cash preservation and costs (reduction strategy), which will limit the scope of such diversification."
"Over the longer run, the discussion may shift to automation, and the increased use of robots and leveraging technology like 3D printing. China is investing in things like new infrastructure, like 5G which could further boost China's reliance in the global supply chain," he said.