China to build data center for industrial internet
Share - WeChat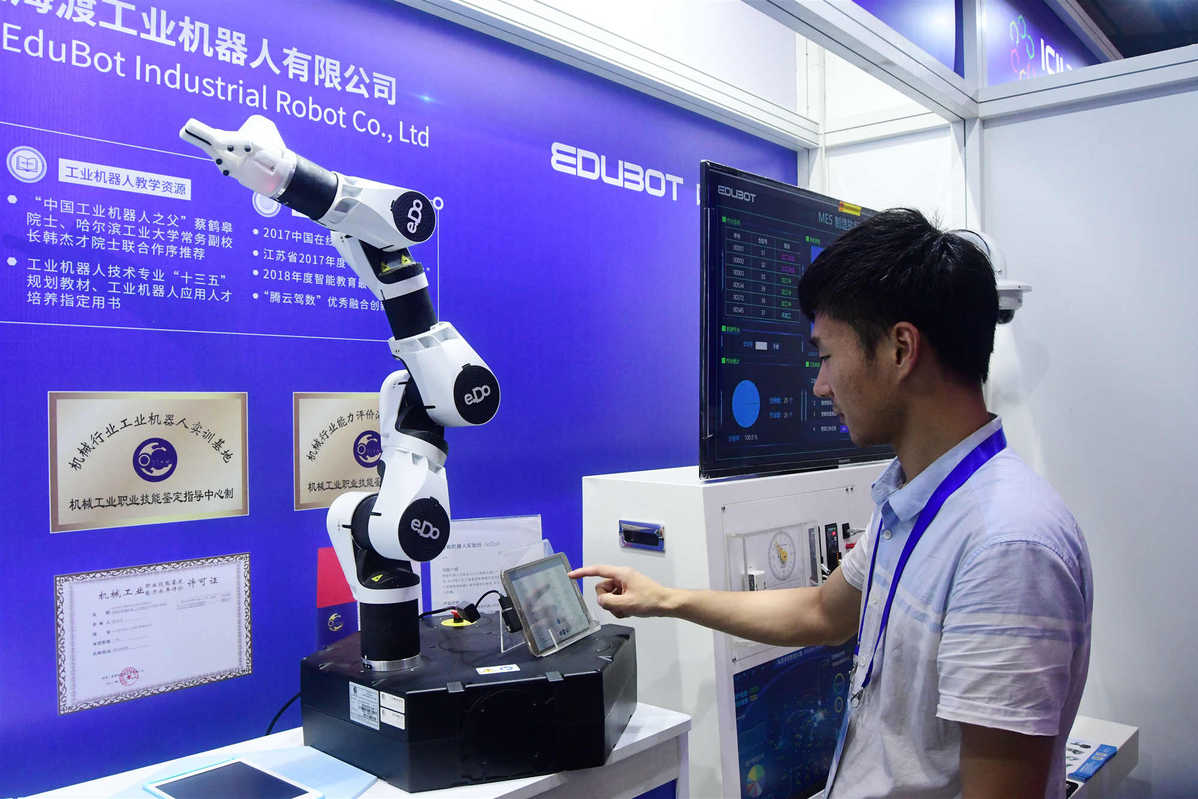 China will build a national data center for the industrial internet and strengthen the supervision and coordination of overseas listings of Chinese industrial internet companies, the nation's top industry regulator said.
The Ministry of Industry and Information Technology said in a 2020 work plan on Friday that it will step up efforts to encourage the construction of a batch of industrial internet data centers across China as part of its broader push to accelerate an industrial upgrade.
The work plan said the ministry will continue its goal of encouraging 400,000 enterprises to adopt cloud services and to use industrial internet platforms to do research and development, design, manufacturing, management and other services.
The ministry also aims to promote cooperation between telecom companies and industrial enterprises so the latter can make better use of 5G technologies to upgrade their private industrial network.
The move came after official data showed that more than 70 industrial internet platforms with regional or sector-wide influence have emerged in China as of May.
Liu Duo, head of the government think tank the China Academy of Information and Communications Technology, said the industrial internet is being increasingly used in manufacturing, healthcare, energy, smart ports and other sectors in China.
"Manufacturing has seen the most application scenarios, including using the technology to automatically collect industrial information and conduct remote control operations, video surveillance and product quality testing," Liu said.
She said about 20 percent of 5G applications will be consumer-oriented, and 80 percent of its commercial potential lies in its use in traditional sectors.
"As a result, the combination of 5G and the industrial internet will be of greater importance to the nation's push for large-scale industrial upgrade," Liu added.
The industrial internet refers to the convergence of industrial systems with the power of advanced computing, analytics, sensing and new levels of connectivity.
It is a frontier where countries around the world are scrambling to establish a beachhead and it is an essential part of China's industrial upgrade drive by boosting the marriage between cutting-edge digital technologies and the manufacturing sector.
China's State Council unveiled a guideline in November 2017 that aims to build three to five industrial internet platforms which will reach international standards by 2025 and lead the world in key areas by 2035.
The nation is working hard to lay out a primary cybersecurity system for the industrial internet by the end of 2020, with at least 20 innovative products and solutions developed as pilot projects to safeguard information security for areas which include the automotive, aerospace and energy sectors.
It is part of a plan to build a sound and complete cybersecurity system by 2025 to promote the development of the industrial internet in the country.
Qi Xiangdong, chairman of Chinese security company Qi An Xin Group, said in an earlier interview that compared with consumer internet applications such as e-commerce, the industrial internet is far more complex and vulnerable to sophisticated cyberattacks.
"Once the industrial internet is attacked by 'bad guys', it not only compromises information, but also harms the whole enterprise, or the entire industry," Qi said.