Shared bicycles in Xi'an reflect Tang culture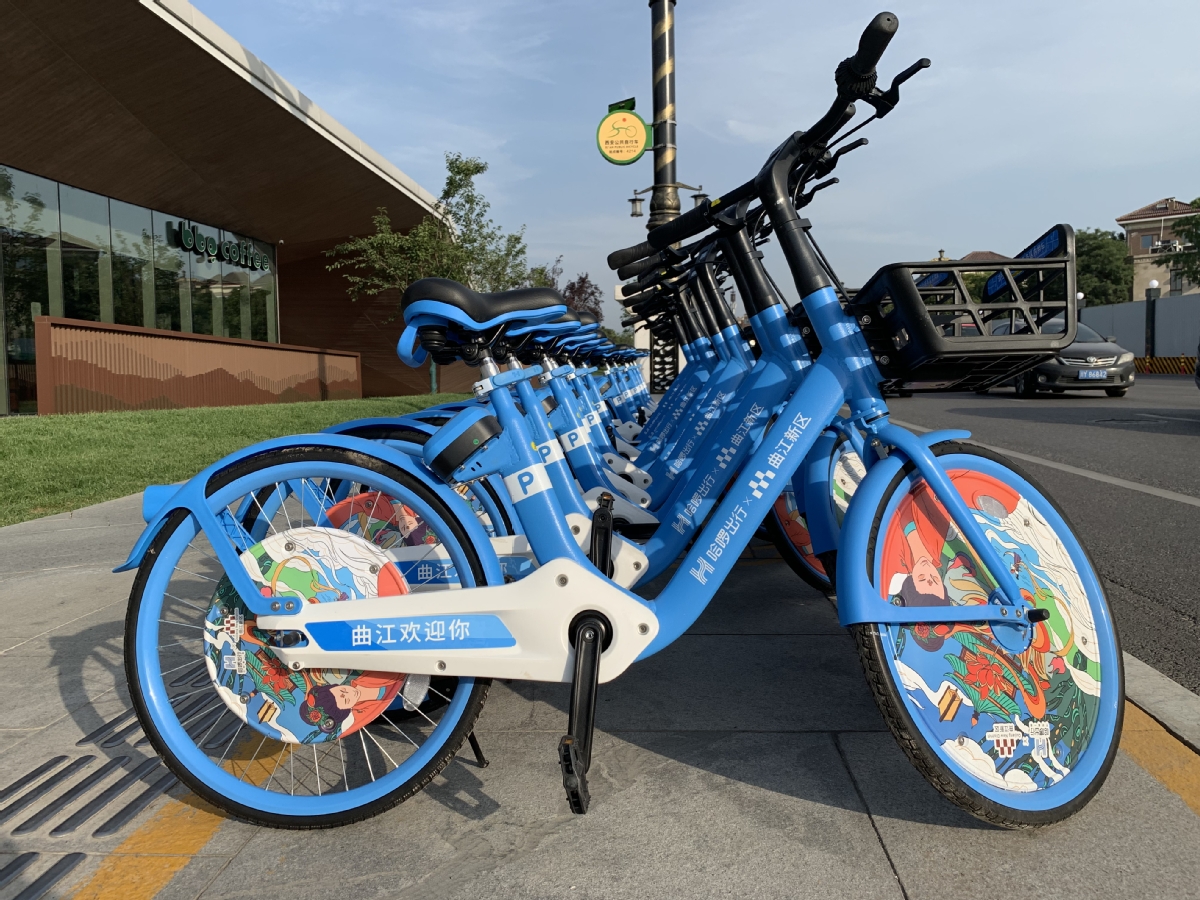 In Qujiang New District of Xi'an, Shaanxi province, you might notice that the shared bicycles look different from those in other places.
They are splashed with imagery and color related to the Tang Dynasty (618-907) to advertise one of the most important cultural assets of the city.
There's cartoon imagery of ancient women and Chinese characters saying Qujiang huan ying ni (Welcome to Qujiang New District) on the frame.
The shared bikes were introduced earlier this week by Hello Global, a bike rental platform in China, and Qujiang New District in southeastern Xi'an known for the development of the culture and tourism industry.
Li Yiyang, a public relations manager for the campaign, dubbed Hello Global Shaanxi, said the purpose was to spread cultural awareness of the Tang. The bikes can be spotted at many popular tourist destinations of Qujiang, such as the Great Wild Goose Pagoda and the Tang Paradise.