Ruling in realm of imagination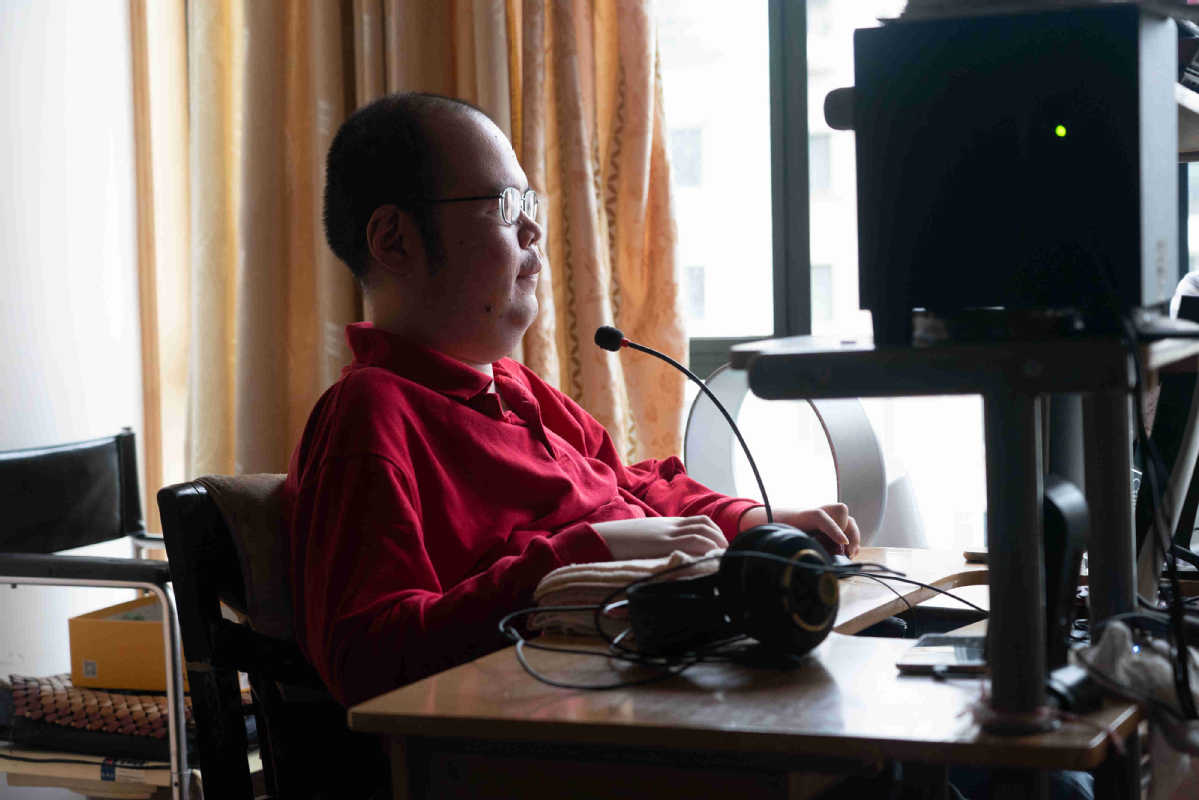 A man with severe muscular atrophy uses his mind to overcome his difficulties
By age 15, Feng Jinyuan's muscles had weakened to the point where he had lost control over most of his fingers.
Today, the 35-year-old, who has spinal muscular atrophy, a genetic disorder that causes gradual loss of voluntary muscle control, can barely use two fingers.
He spends 13 hours a day sitting at a desk by a window in his Shanghai apartment writing scripts for computer games, reading e-books and meditating on life.
As a result, he has severe myopia.
His right hand rests on a pile of towels to reduce the numbness, and his back and legs are supported by cushions.
Feng said he has lived with the condition for so long, and was diagnosed in his early childhood, when he was too young to remember.
He has never sat up on his own, let alone stood.
His physical condition is getting worse. One year ago, he could control the computer mouse with the thumb and index finger on his left hand to move the cursor.
He now struggles with that simple gesture and uses voice commands to perform most of his activities, including writing the computer game scripts.
Despite the physical difficulties, he has written three scripts. His latest, a 100,000-word effort about a princess lost in a castle, was written in a month this spring.