Curtain yet to rise on silver screen
Share - WeChat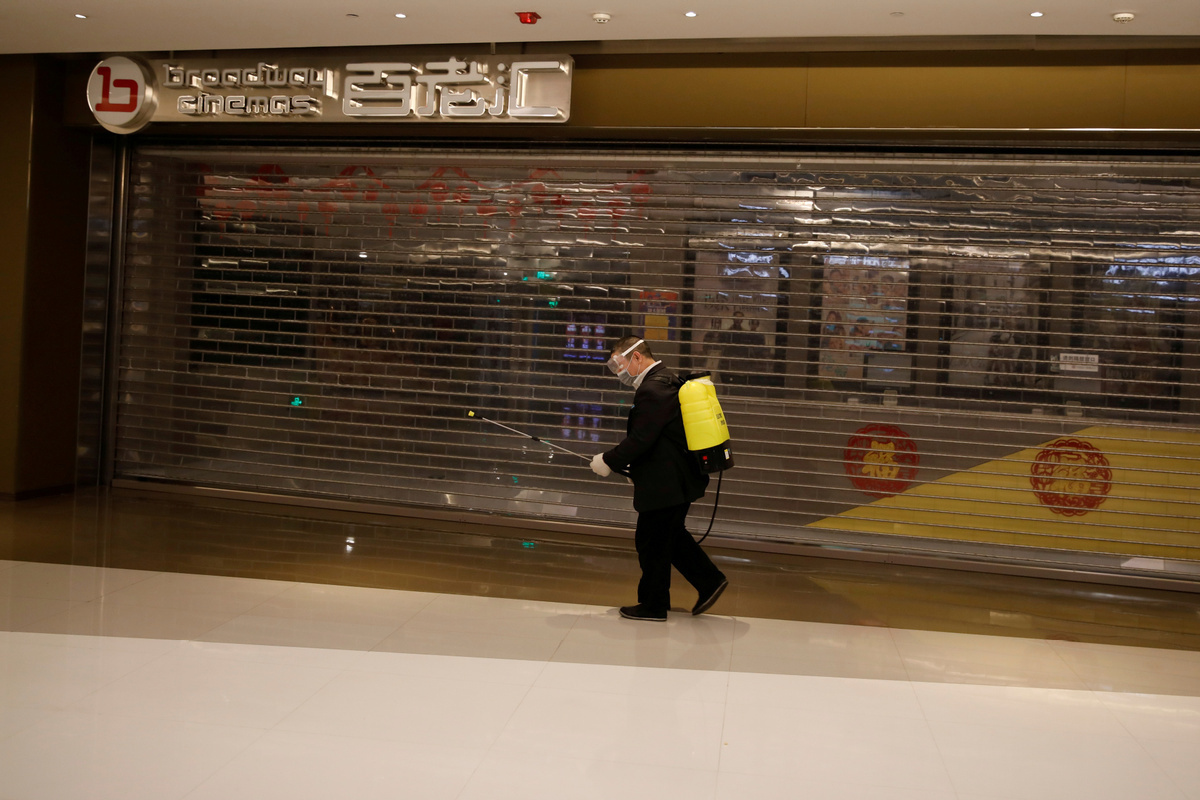 Over the past few weeks, whenever I opened friends' or contacts' WeChat "Moments", which is a stream of latest personal updates and interesting shares, I noticed Wang Zheng's account always sported a new look. He publicized new businesses like gym, library, and dining services.
Well, Wang is the owner and general manager of MianyangZhonghuan Culture Communications, which owns eight cinemas and manages 22 others across China.
Until he started to highlight the firm's new businesses, Wang was busy during the first several months of this year posting long messages, sometimes five times a day, questioning why cinemas can't re-open even as the government eased restrictions on business resumption, to support the post-COVID economic recovery. He would showcase new equipment at his cinemas, the main source of his firm's revenue.
As the epidemic's impact continued to trouble the industry, Wang started to bet heavily on his side-businesses like a gym and a library. He opened new business lines like livestreaming and online shopping.
"Cinema operators should step up efforts to find ways to make up for their loss … everything will become better if we stick to it… although cinemas are not allowed to re-open, we can still carry on holding other activities," Wang wrote in his recent WeChat posts.
"Instead of simply waiting for policies that allow cinemas to re-open, I suggest operators should start side-businesses and make them as profitable as cinemas used to be."
According to a report from the China Film Association, about 40 percent of cinemas in China could go bust due to the pandemic-related fallout. By the end of 2019, there were 12,408 cinemas across the country.
People in the cinema industry had hoped to re-open their businesses whenever lockdown measures were lifted. But the recent cluster outbreak of COVID-19 in Beijing put paid to such hopes and created fears of prolonged mandatory closures.
"It's inevitable that people will be encouraged to avoid social gatherings, considering cases like the sudden cluster outbreak of COVID-19 in Beijing. But I still hope cinema lockdown orders will be lifted. For example, they can be re-opened in some less-risky areas in different batches," Wang said.
Despite his attempts to develop new businesses, revenue from them can cover only the wage bill of his cinemas. Other overheads like rent, facility management and power continue to burn cash.
Wang said cinema companies are now hoping for more supportive policies like tax cuts from the government.
Huang Xinyi, 29, a film production assistant based in Beijing, said she hoped to watch films again in cinemas because the sound and image quality are much better than that on online video-streaming platforms.
But Huang hastened to add she is willing to do so only if cinemas maintain social distancing norms both inside and outside their auditoriums, and carry out strict disinfection measures on their premises.