Foreign duo power Beijing Ducks past Guangzhou in CBA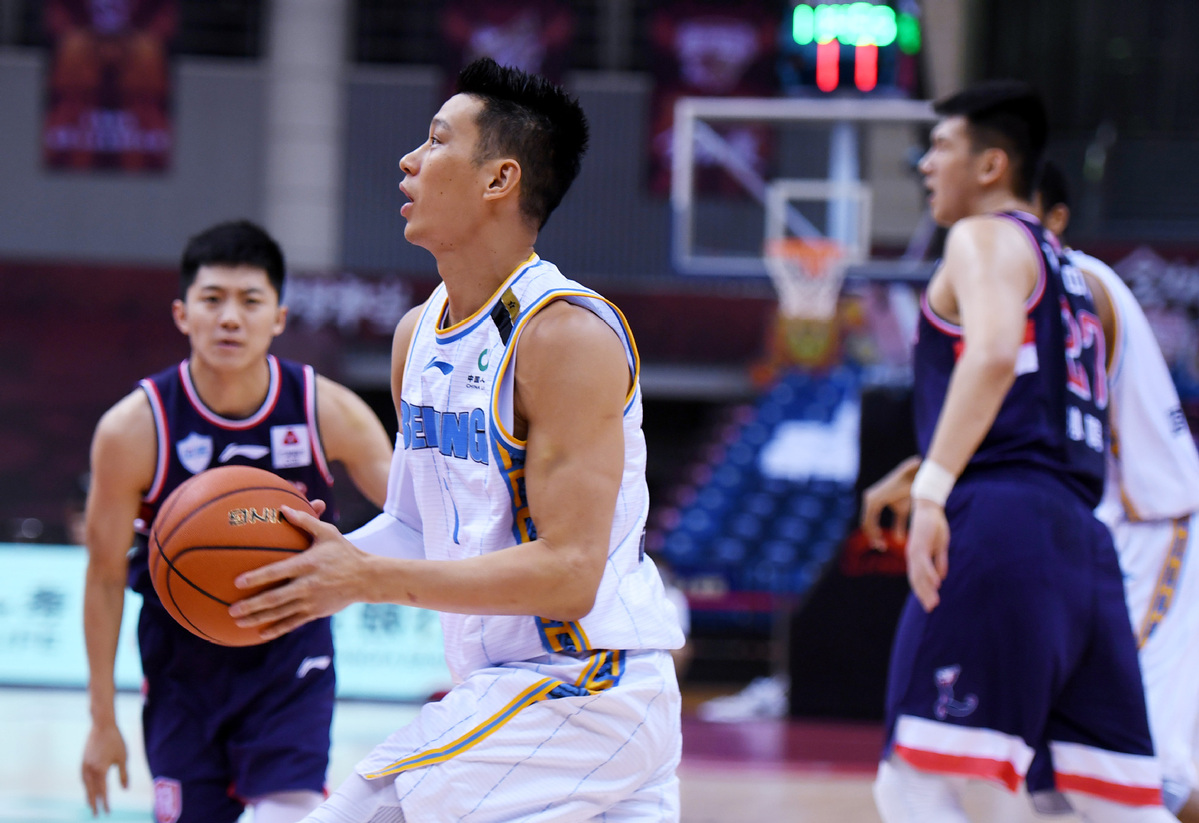 QINGDAO, China - Ekpe Udoh and Jeremy Lin combined for 47 points as Beijing Ducks overwhelmed Guangzhou Loong Lions 96-72 in the Chinese Basketball Association (CBA) league here on Wednesday.
Udoh scored a game-high 31 points, 16 boards and five blocks. Lin posted 16 points, eight rebounds and nine assists. Fang Shuo added 19 points on 7-of-10 shooting.
"It's a great win. We need to continue to build momentum into the next stage," Udoh commented.
Guangzhou was scoreless five minutes after the tip-off, missing all five shots during the spell and seeing themselves in a 10-0 hole.
After Sun Mingyang capped their scoring drought with a three-pointer, Guangzhou came back into contention and cut the deficit to 28-25 midway through the second quarter.
But they failed to mount a further challenge on Beijing. Consecutive three-pointers from Duan Jiangpeng and Fang Shuo commenced a 14-2 spurt as Beijing pulled away from the game.
Coming off the bench, Fang was quite efficient beyond the arc by converting the first four shots outside the paint.
Then Udoh took center stage by finishing two spectacular dunks in a row as Beijing extended the margin to 52-32 at the interval.
Beijing never wilted back from the locker room with Udoh and Lin spearheading the offense. Lin also contributed on the defensive end by blocking Guangzhou's leading scorer Marcus Georges-Hunt from behind.
With the match decided after three quarters at 78-52, Beijing offered more playing time to reserves and sailed to their third straight victory.
"We executed quite well in our defense," said Beijing coach Xie Libin, who showed dissatisfaction with his team's 24 turnovers. "If we want to go further and be more mature, we need to solve this problem."
"We didn't show our desire to win or morale today. We expected it to be a tough game as Beijing is a strong opponent, but obviously we were not prepared," Guangzhou head coach Ding Wei lamented.
Georges-Hunt was restrained to just eight points. Sun Mingyang led Guangzhou's attack with 12 points. Jia Mingru and Liu Fengbo added 11 and 10 points respectively.
"We fared below par today. We need to work hard in the next game," Jia noted.
Beijing will face Bayi Rockets on Friday, while Guangzhou will take on Shanghai Sharks on Saturday.