Agora shares soar on Nasdaq debut
Share - WeChat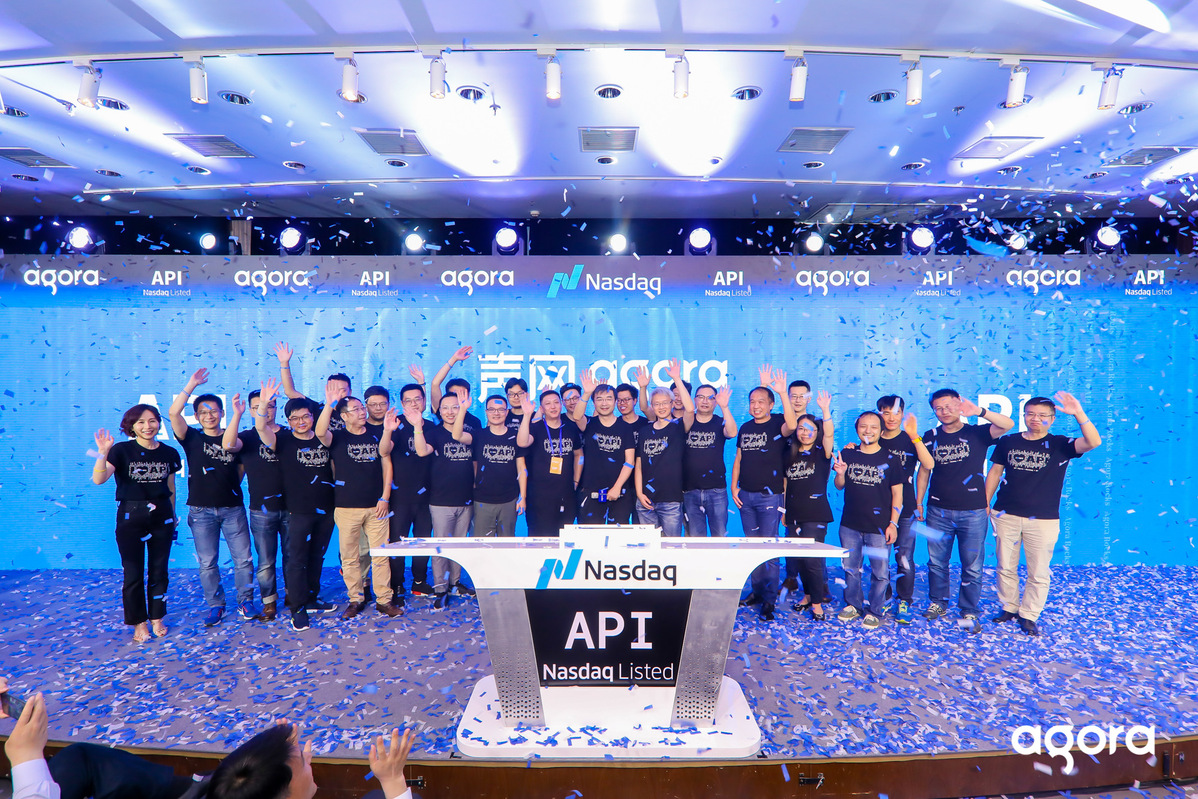 The share price for Agora, a Chinese real-time engagement firm with platform services, soared 153 percent to $45 per share right after it went public on the Nasdaq on Friday.
The company's shares rose to $45 apiece immediately after its trading debut and closed at $50.5 apiece, which were significantly higher than its initial public offering price.
Listed under API, the firm priced its offering at $20 per American depository receipt, which was also ahead of its $16 to $18 proposed price range.
According to Zhao Bin, founder and CEO of Agora, the backbone of the platform is the software-defined real-time network, which is the world's first and largest real-time audio and video network.
"As we consider the vision of making real-time engagement ubiquitous and see how our real-time technologies are beginning to allow offline activities to unfold in an online world, we will continue to work step by step," said Zhao on Friday.
Agora is an application programming interface-powered company that allows customers to embed real-time video and voice abilities in their applications. Its investors include leading ones like Shunwei Capital, Morningside Ventures and GGV.
Lei Jun, founding partner and chairman of Shunwei Capital, said: "As the first round of leading investors in Agora, we not only see the important opportunity of real-time engagement on platform as a service that it has seized, but also the great ability of the founding team."
The latest data showed that Agora gained a sales revenue of $64.43 million last year, which was a 41.6 percent increase year-on-year. In the first quarter of this year, its active clients hit 1,176.