Chinese brands more competitive
Share - WeChat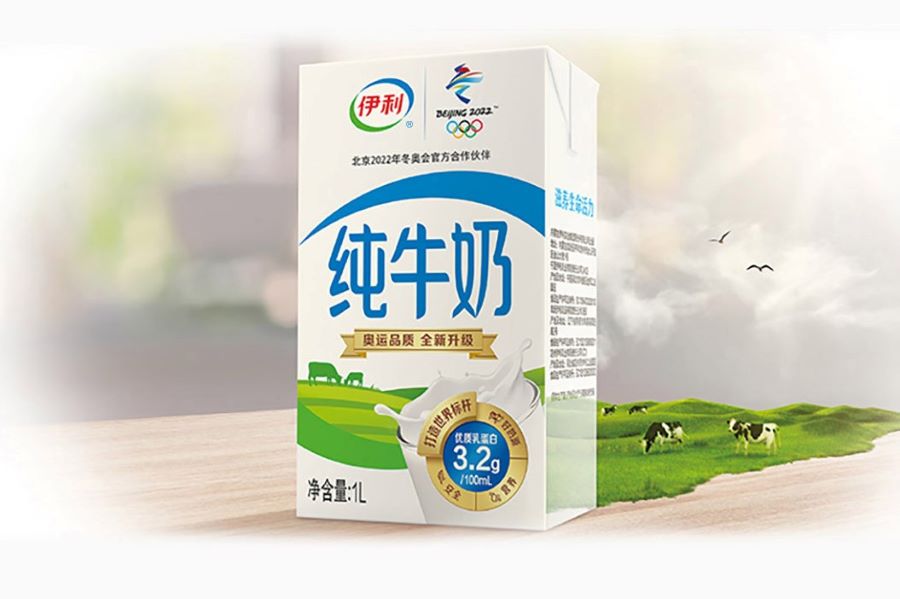 Domestic dairy brand Yili continues to top the list of the most chosen fast-moving consumer goods-inexpensive products that are sold quickly, such as packaged foods, beverages, toiletries and over-the-counter drugs.
The key findings of Kantar's 2020 Asia Brand Footprint report, which reveals how consumers are buying such products, shows that health and wellness, convenience, digitalization, value for money, and diversification are emerging trends driving buyer behavior across Asia.
In 2019, Chinese brands continued to dominate the top 10 most chosen brands, with Yili remaining China's most chosen brand for the fifth year.
Soy sauce brand Haitian and beverage brand Nongfu Spring saw the fastest growth, while home-care brand Hearttex was the only new brand in this year's Top 10.
"The fast-moving consumer good market in China remained fiercely competitive in 2019, as more new entrants joined the market to challenge the incumbents. Disruptive growth was witnessed across all categories," said Jason Yu, managing director of Kantar Worldpanel Greater China.
"Chinese consumers continue to desire high quality products, and consumers in lower tier cities remain critical to incremental growth."
Yu added that the entry of new brands, either from abroad via cross-border e-commerce plat-forms or through local social media platforms, resulted in intensified competition among the established players, but also brought new dynamics to the market.
Deng Guanbiao, general manager of C&S Paper, said it will dig for more potential growth fields through brand differentiation, investment in new retail channels such as e-commerce, new retail and "mother and child" retail.
"COVID-19 in 2020 will push all industries to digital transformation," said Deng. "New retail models such as community group buying and livestream selling are likely to break through the existing barriers of online and offline channels and become a trend for the whole nation and overall industries."