Country Garden opens robotics restaurant complex in Foshan
Chinese property developer Country Garden launched a robotics restaurant complex, the first of its kind in the country, in Foshan, South China's Guangdong province, on Monday.
The 2,000-square-meter restaurant, Foodom, has more than 20 kinds of catering robotics, offering three types of food, including Chinese food, hotpot and fast food. It is able to accommodate up to 600 people.
The opening of the intelligent restaurant marks a milestone in Country Garden's diversification of its business as the property industry continues to show signs of slowing down.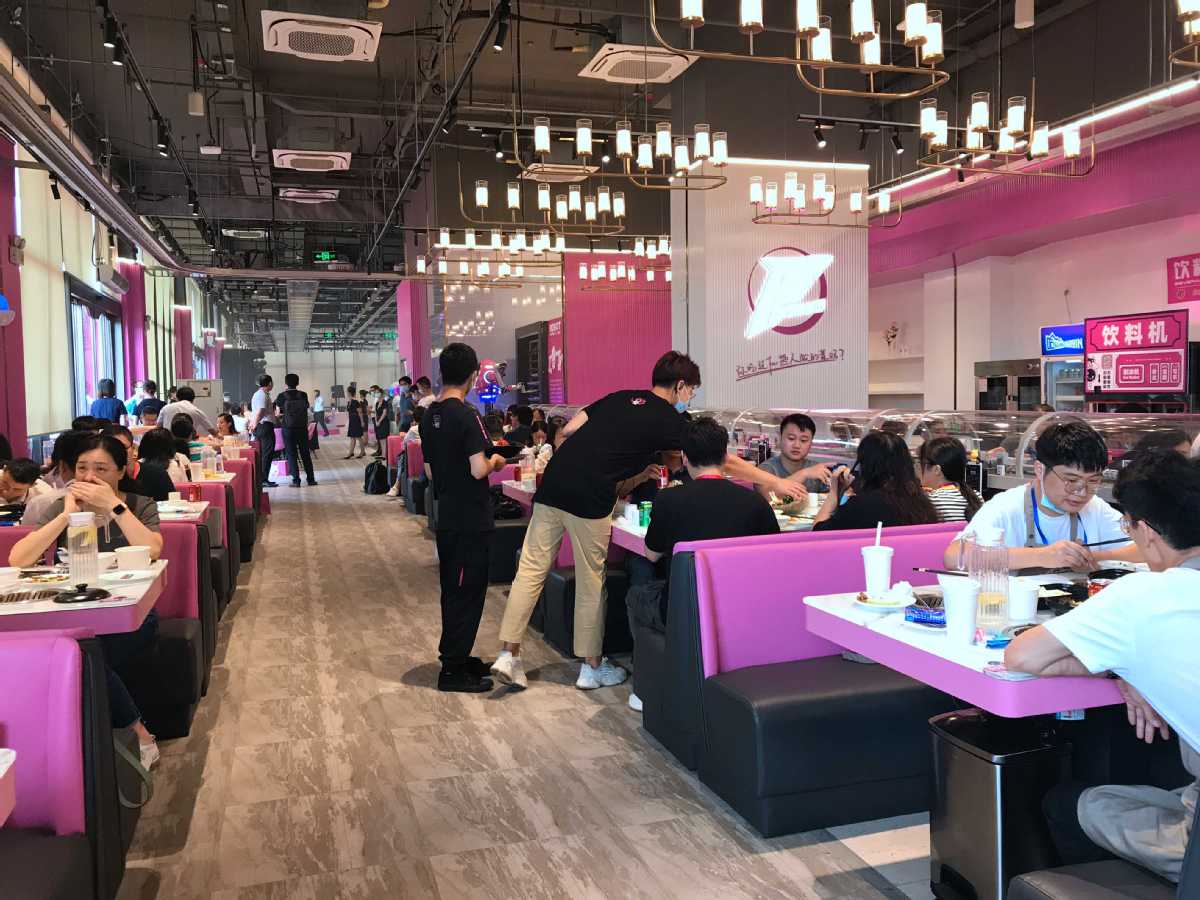 Qiu Mi, assistant executive officer of Country Garden Group and general manager of QianXi Group, a subsidiary of Country Garden that manages the restaurant, said the traditional catering industry faces a number of challenges, such as high costs and a lack of talent. Robotics play an important role in tackling those problems and promoting the industry's growth.
The coronavirus outbreak has further accelerated its development, she said.
"There is huge potential lying in this market and we are dedicate to becoming a leader," Qiu said.