IP rights well-protected at Canton Fair
Share - WeChat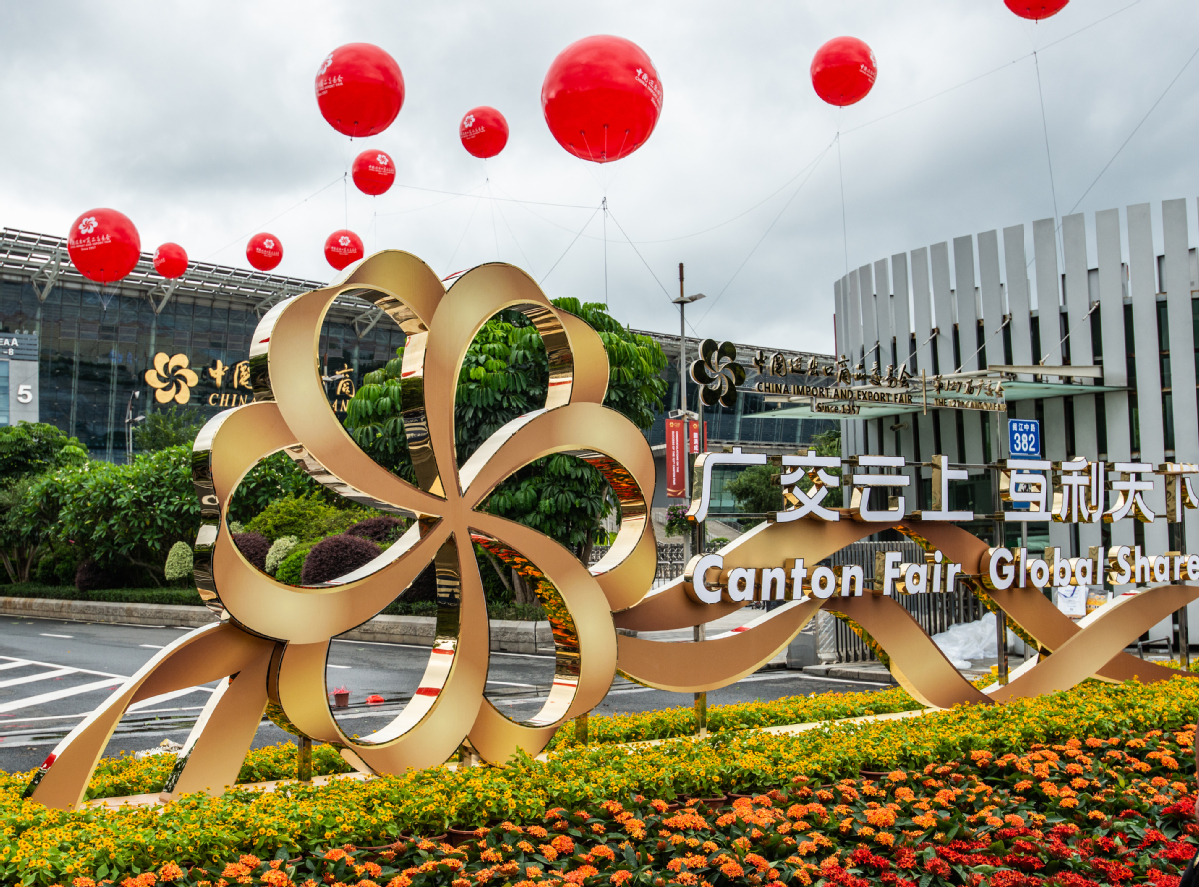 Intellectual property rights are well-protected at this year's digital Canton Fair, attracting more international businesses than expected to sign contracts online during the 10-day event, Sina reported on Wednesday.
Moving the Canton Fair or China Import and Expo Fair online has brought many challenges to the IP rights protection of participating companies, said He Jufeng, the deputy director of the Guangdong Intellectual Property Office.
A special working team has been established to analyze risks, improve working plans, and coordinate diversified stakeholders to improve accuracy in the judging of IP rights infringement, enhance efficiency in safeguarding IP rights, and reduce the number of cases and impact, He said.
All the exhibitors are required to check their own products first to avoid violating others' IP rights and then they should submit all certificates or documents proving they own the IP rights to improve efficiency in judgment when cases occur.
In case of disputes and complaints, exhibitors should actively exercise the right of defense and remedy in accordance with the requirements of the Canton Fair organizer, and actively shoulder the responsibility of proof to prevent adverse consequences arising from an improper response, He said.
On June 16, the second day of the Canton Fair, two industrial and commercial organization leaders in Egypt and Iran signed partnership contracts with Chinese counterparts at the first Canton Fair Global Cooperative Partnership Program Signing Ceremony on Cloud.
They were impressed by the inaugural digital Canton Fair and China's efforts in hosting the fair, safeguarded by strong IP protection measures. They look forward to further fruitful cooperation with China in the future, as reported by the Ministry of Commerce of the People's Republic of China.
With efficient measures protecting the IP rights of participants, this 127th Canton Fair, moved online for the first time, has great significance in stabilizing foreign trade and further opening-up and also becomes an important window to exhibit China-manufactured products and promote sales via livestreaming. It also sends a signal to foreign trade companies to speed up the digital transformation, Economic Daily reported.